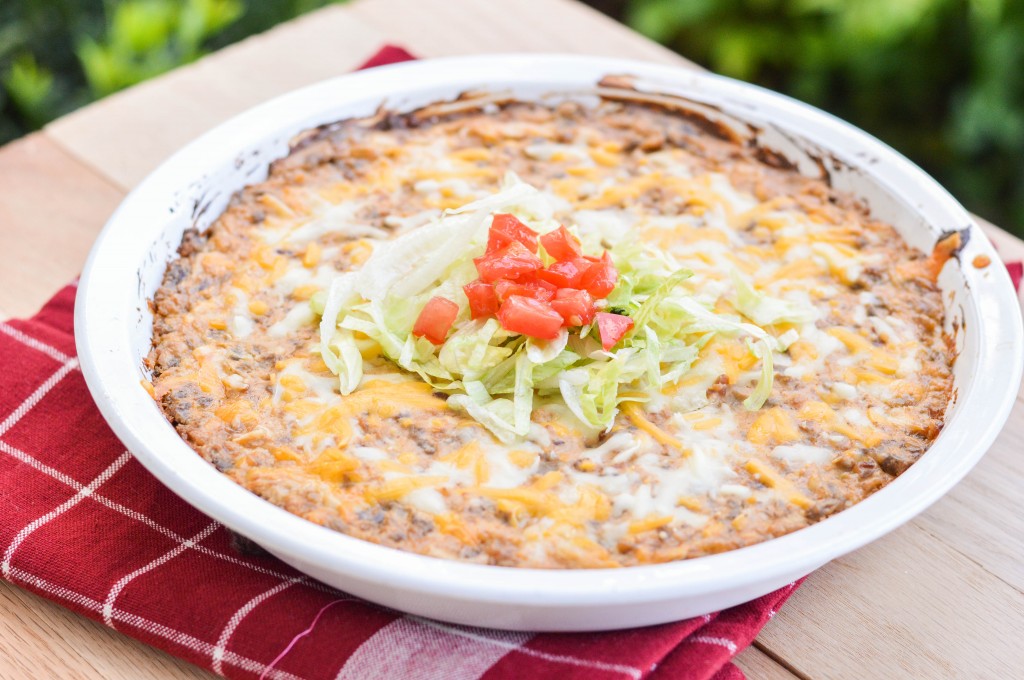 It's almost football season!!! And you know what that means….it's almost appetizer season!!! Of course, I'll take any excuse throughout the year to eat appetizers. They are my weakness, especially the chip & dip kind like this cheeseburger dip! This dip was great, especially with the lettuce tomato on top! I was kind of skeptical before making it but it was really very good and had all the flavors of a burger but in a fun dippable form! Definitely a crowd pleaser! Also, for the picture I topped it with the lettuce and tomato but when serving I served them in bowls on the side so the lettuce didn't wilt.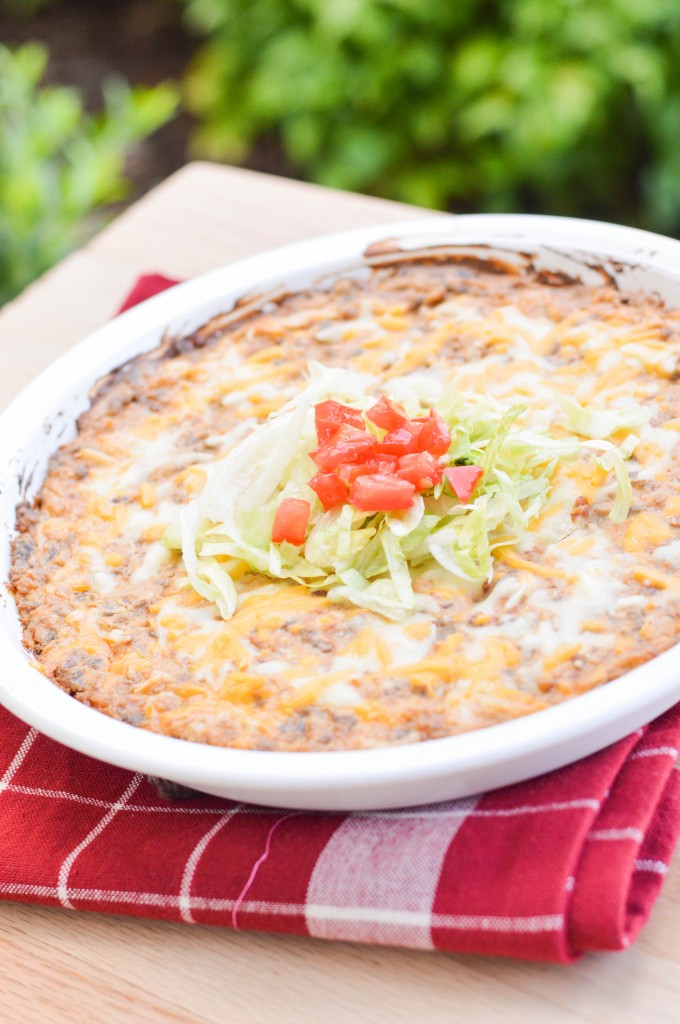 Cheeseburger Dip
Source: Closet Cooking
Ingredients:
1 tbsp. extra virgin olive oil
1/4 of a medium onion, chopped
1 clove minced garlic
1/2 lb. ground beef
1/2 container bacon bits (or 6 pieces of bacon cooked & crumbled)
4 oz. 1/3 less fat cream cheese, room temperature
1/2 cup light sour cream
1/4 cup light mayonnaise
1 cup shredded colby jack cheese, plus 1/4 to 1/2 cup additional for topping
1 tbsp. worcestershire sauce
2 tbsp. ketchup
1 tsp. prepared mustard
Lettuce & Diced Tomato (for topping)
Tortilla Chips (for serving)
Directions:
Preheat oven to 350 degrees spray a 9 inch round baking dish with cooking spray, set aside.
Heat olive oil over medium heat, add in onion and cook until translucent 3-5 minutes, add garlic and cook until fragrant, approximately 30 seconds. Add in ground beef and cook until browned.
In a large bowl, place bacon bits, cream cheese, sour cream, mayo, 1 cup cheese, worcestershire, ketchup, & mustard. Add ground beef mixture to bowl and stir until all ingredients are fully incorporated.
Pour mixture into prepared baking dish, top with additional cheese (approx. 1/4 to 1/2 cup). Bake for approximately 20 to 25 minutes, until cheese has melted and mixture is bubbly.
Serve with tortilla chips and lettuce & tomato for guests to top their dip with.