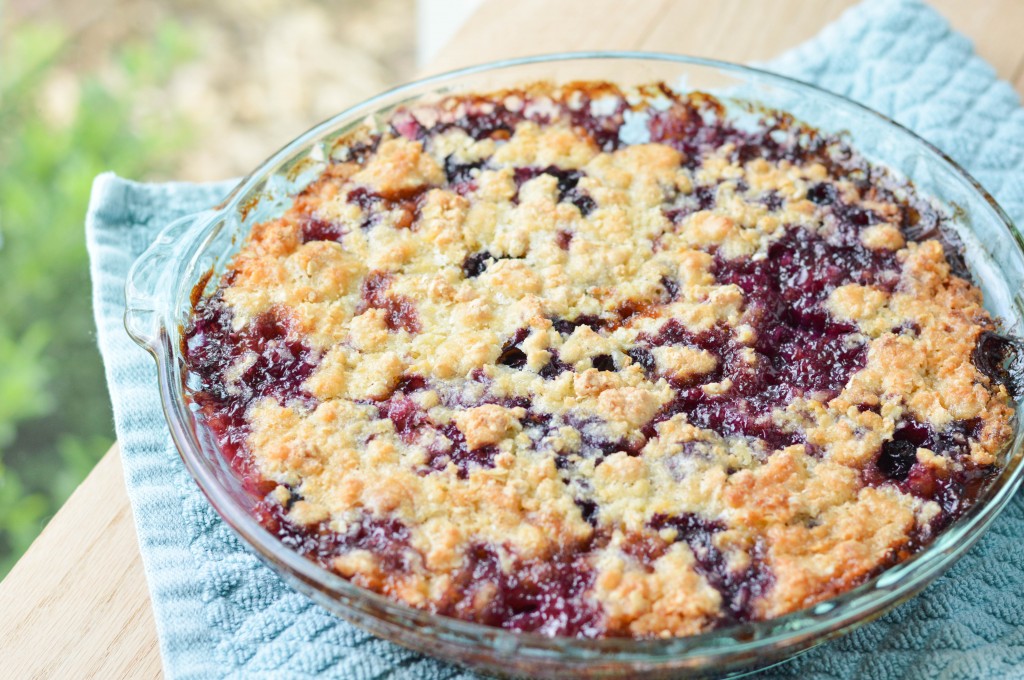 I had some beautiful peaches and blueberries sitting in my fridge just longing to be used in some sort of dessert. I browsed through my pinterest boards and came back across this recipe. I had everything on hand to make it and it took hardly any time to put together. This Peach Blueberry Crumble was incredible! It was comforting with just the right amount of sweetness and just feels like summer. I am definitely going to have to make this again for Labor Day! Seriously make this, just trust me!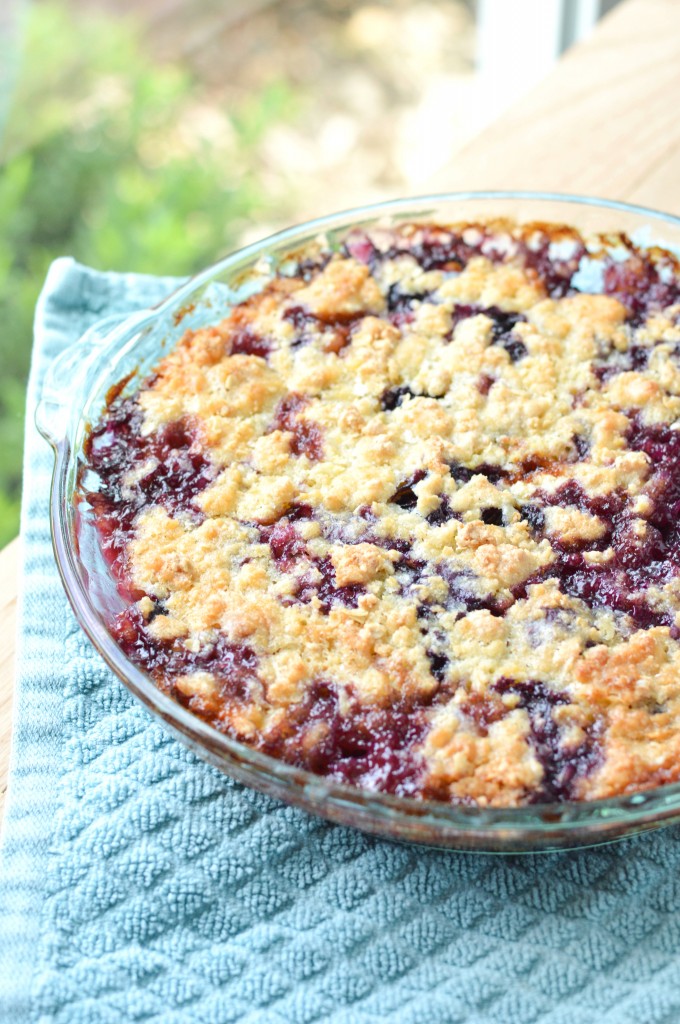 Peach Blueberry Crumble
Source: My Recipes
Ingredients:
3 medium peaches, peeled & sliced
1 cup fresh blueberries
1 large egg
1 large egg yolk
1 cup sugar
3/4 cup all purpose flour
1/2 cup quick cooking oats
1/4 tsp. kosher salt
1/2 cup butter, melted
Directions:
Preheat oven to 375 degrees, spray a 9 inch round baking dish with cooking spray.
Evenly spread the peach slices on the bottom of the baking dish and sprinkle blueberries over top.
In a medium sized bowl, add egg, egg yolk, sugar, flour, oats & salt. Stir together until mixture is moistened and begins to resemble wet sand. Using your fingers, crumble this mixture evenly over top of the fruit. Evenly pour melted butter over the topping.
Bake for approximately 40 to 45 minutes, until bubbly and lightly golden.
Remove from oven and let stand for 10 minutes for mixture to thicken up. Serve with ice cream on the side if desired.
Notes:
*Can use old fashioned oats if desired
*Can substitute other fruits: blackberries, raspberries, plums, etc.