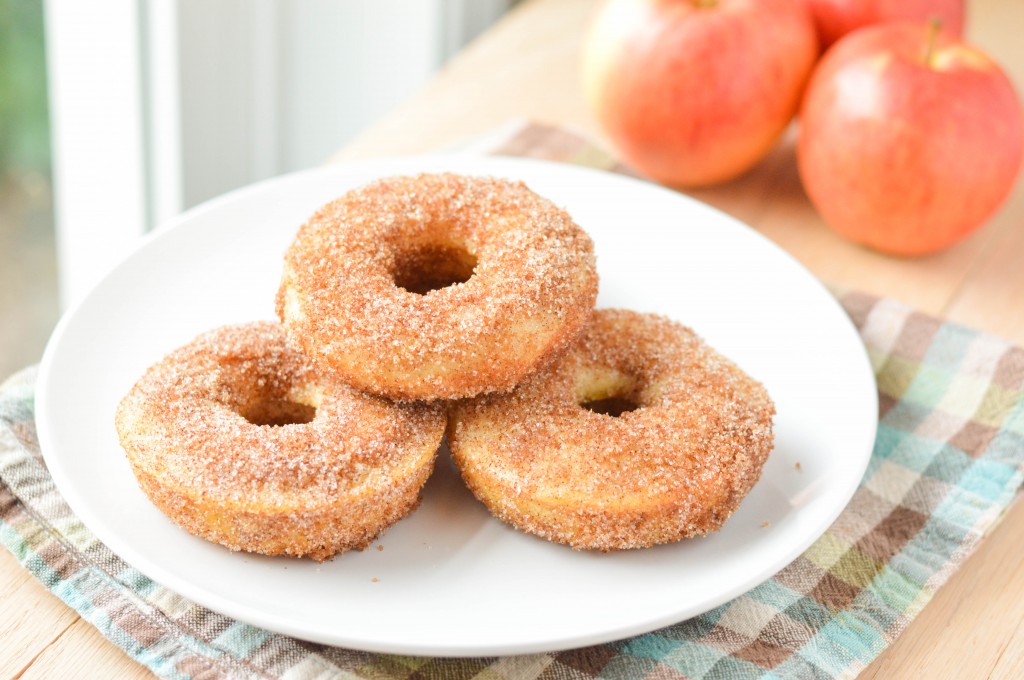 I just couldn't help myself making some more apple recipes. I've decided to declare this apple week here on the blog! These apple cider donuts were so good! Very light and had a great spice flavor to them. The apple flavor isn't over powering and pairs perfectly with the cinnamon sugar topping. Love that these are a great breakfast or dessert. And they were even better served slightly warm!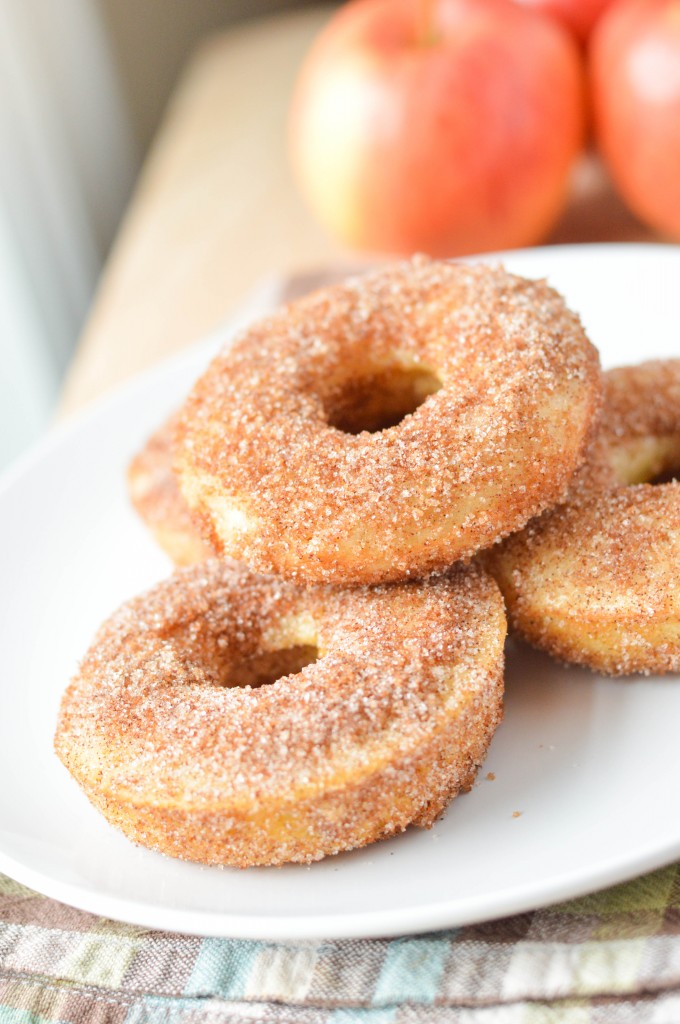 Apple Cider Donuts
Source: Donuts from Modern Southern Cooking, Topping from Spoonful of Flavor
Ingredients:
For the Donuts:
1 cup apple cider
2 cups all purpose flour
3/4 cup sugar
2 tsp. baking powder
1/2 tsp. cinnamon
1/4 tsp. nutmeg
1/8 tsp. all spice
1 tsp. salt
1/4 cup milk
2 eggs, lightly beaten
1 tsp. vanilla
1 tbsp. butter, melted
For the Topping:
1/4 cup sugar
1/4 cup light brown sugar
1 tbsp. cinnamon
4 tbsp. butter, melted
Directions:
Preheat oven to 325 degrees. Spray a donut pan with cooking spray, set aside.
For the Donuts:
In a small saucepan, add apple cider. Heat over medium heat and bring to a simmer. Let simmer until reduced to 1/2 cup. Remove from heat and let cool.
In a large mixing bowl, whisk together flour, sugar, baking powder, cinnamon, nutmeg, all spice, & salt.
In a separate small bowl, add the reduced apple cider, milk, eggs, vanilla, & melted butter. Stir until incorporated. Add the cider mixture to the flour mixture and stir with a spatula until fully incorporated and smooth.
Spoon batter into each donut tin, filling each one approximately 1/2 way full. Bake for 13 minutes.
For the Topping:
In a small bowl, stir together the sugar, brown sugar, & cinnamon until incorporated. In a separate small bowl, melt the butter in the microwave in 10 second increments.
To assemble:
Once donuts have baked, remove from oven and run a knife around the edges and very carefully pop out of the pan while still hot. Place on a cooling rack. Brush each donut all over with the melted butter and immediately dredge in the cinnamon sugar mixture, coating fully. Place on cooling rack to cool or serve warm. Store in an airtight container. (We liked these best heated up for about 10 seconds in the microwave).