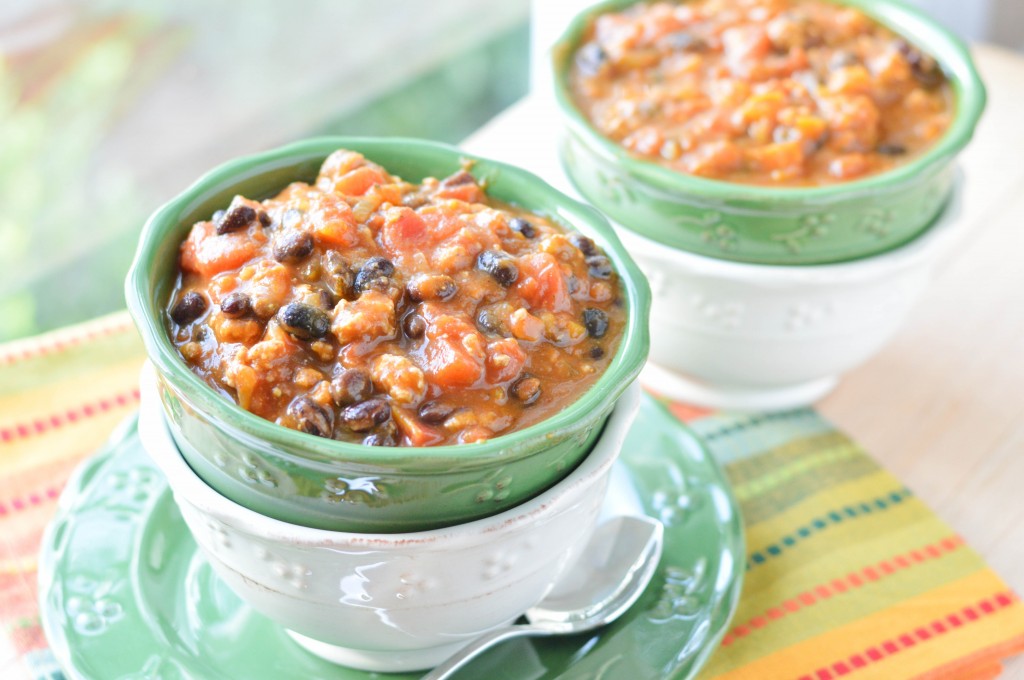 I'm so excited that the temperatures are starting to get a bit cooler and you can start to feel that crispness in the air that means it's turning into fall. I actually wore jeans last week a couple of times! So exciting! I truly do love all four seasons and get so excited when they change. As the weather does turn colder I find myself gravitating toward comforting, hearty recipes and this time of year I usually pull out my slow cooker a lot more!
Recently, Red Gold contacted me and asked if I would like to participate in their "2-A-Day Crock-Pot Giveaway" Campaign. They also had some great new recipes and asked if I would like share one of them with you all. I had so much fun participating in their summer campaign, so I immediately said absolutely yes! If you head to their facebook page from now through October 8th, you can enter to win a crock-pot. They are giving away 2 per day during this period and you can enter daily!  Now onto the chili!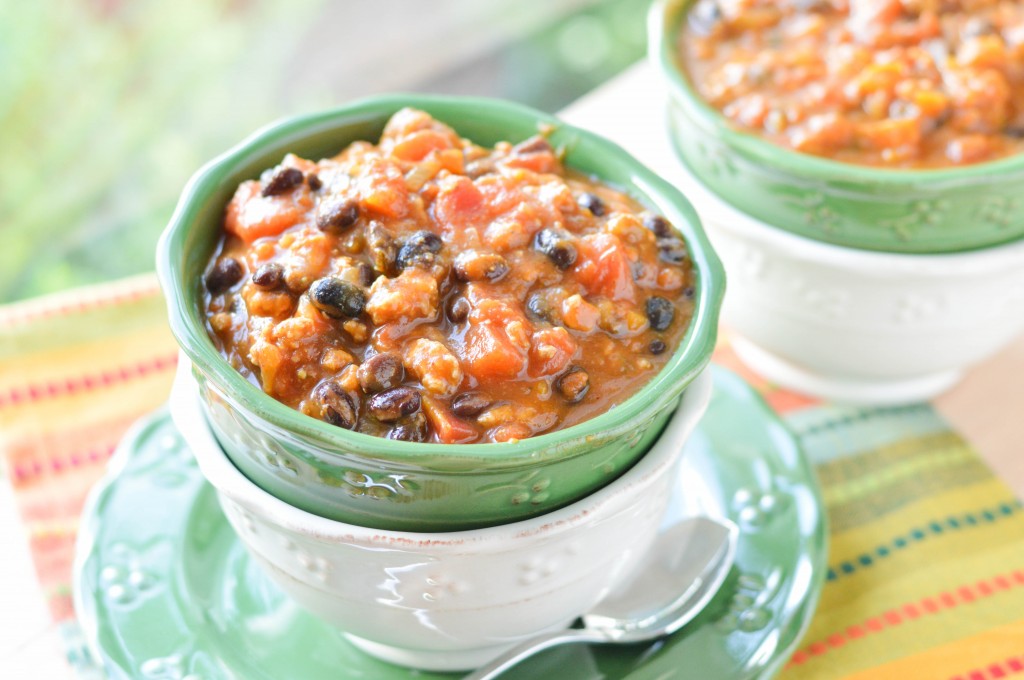 Funny story, I made this chili and as I was getting ready to serve it, I noticed that there was a small puddle of  liquid on the counter, I looked under the slow cooker and sure enough it was leaking. Low and behold my crock pot had cracked! We raced to dip out the chili into another container so we didn't lose any more of it! So, it looks like I need to be entering to win that crock pot, haha! This black bean pumpkin chili was seriously so fabulous! I absolutely loved it and what I loved even more was that it was a healthy weeknight dinner! This had such great depth of flavor and the pumpkin really just gave it a great consistency and didn't overpower the dish. It is definitely perfect to warm you up on a cool fall evening. I served this topped with a little cheese, light sour cream, & guacamole with tortilla chips for dipping.
Disclaimer: I was provided a Red Gold gift pack for participating in this promotion. No other compensation was received and all opinions are my own.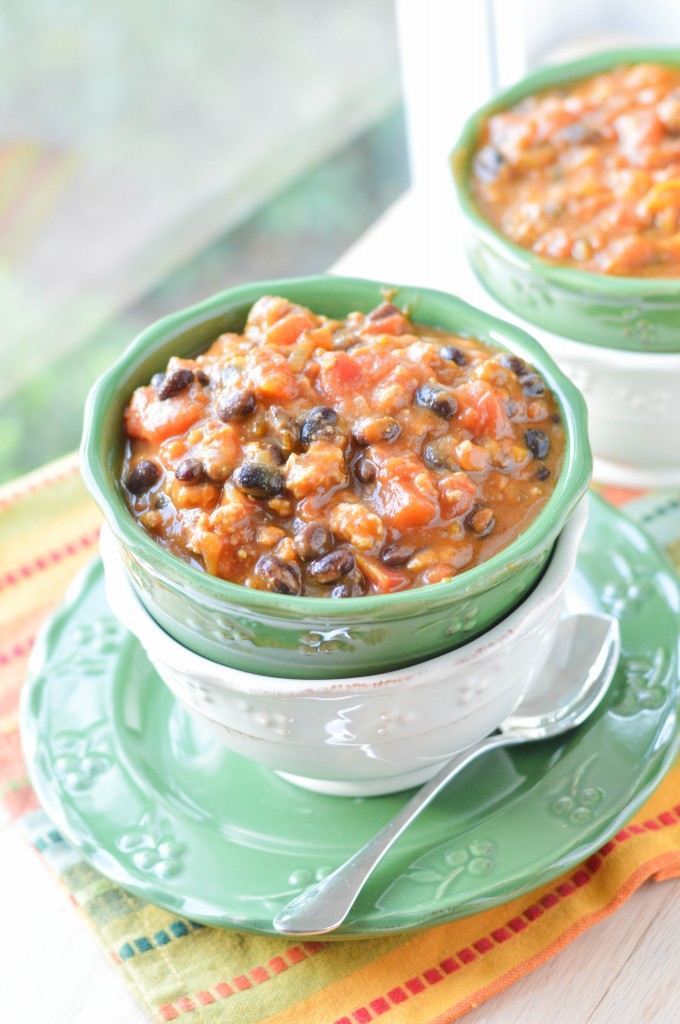 Slow Cooker Black Bean & Pumpkin Chili
Source: Red Gold
Ingredients:
2 tbsp. extra virgin olive oil
1/2 large onion, chopped
1 orange bell pepper, seeded & chopped
1 lb. ground turkey
3 cloves minced garlic
2 (15 oz.) cans black beans, rinsed & drained
1 (14.5 oz) can pure pumpkin
1 (14.5 oz.) can petite diced tomatoes
1 (14.5 oz.) can petite diced tomatoes with Lime Juice & Cilantro
3 cups low sodium chicken broth
2 tsp. chili powder
1 1/2 tsp. cumin
1 1/2 tsp. dried oregano
Salt & Freshly Ground Black Pepper to taste
For Serving:
Light Sour Cream
Shredded Cheese
Avocado or Guacamole
Tortilla Chips
Directions:
In a large skillet, heat olive oil over medium heat. Add in onions & peppers and cook until softened. Add in ground turkey and brown until cooked through. Add in garlic, stir and cook until fragrant, approximately 30 seconds. Drain mixture well.
Add turkey mixture to the slow cooker. Pour in black beans, pumpkin, diced tomatoes, diced tomatoes w/lime juice & cilantro, chicken broth, chili powder, cumin, oregano, salt & pepper. Stir to incorporate.
Cover and cook on low setting for 4 hours. Taste and add more salt & pepper if necessary. Serve topped with cheese, sour cream & avocado or guacamole. Serve with tortilla chips for dipping.