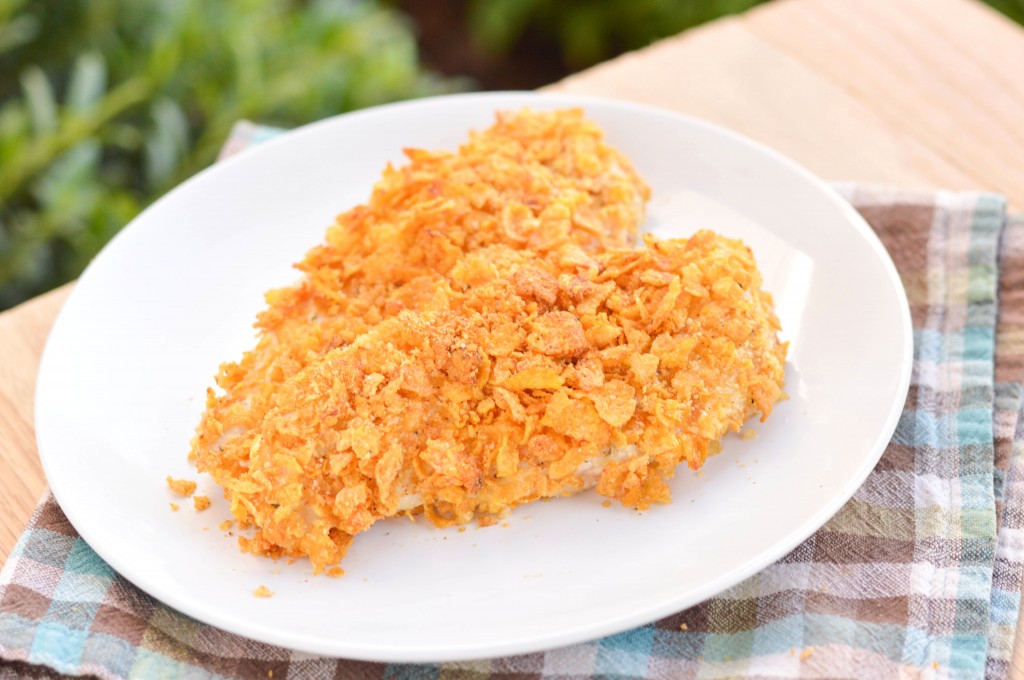 My mom used to make this corn flake chicken often when I was growing up. It was one of my very favorite meals that she made. It came to my mind recently and I realized I had never tried making it myself. So, I called my mom and asked her for the recipe, but unfortunately she couldn't find it. I was able to find a similar one online, thankfully! This chicken was so moist and flavorful! Adam kept going on and on about how good it was and that I'd been holding out on him not making it all these years. This is a quick & easy weeknight entree that your whole family will love!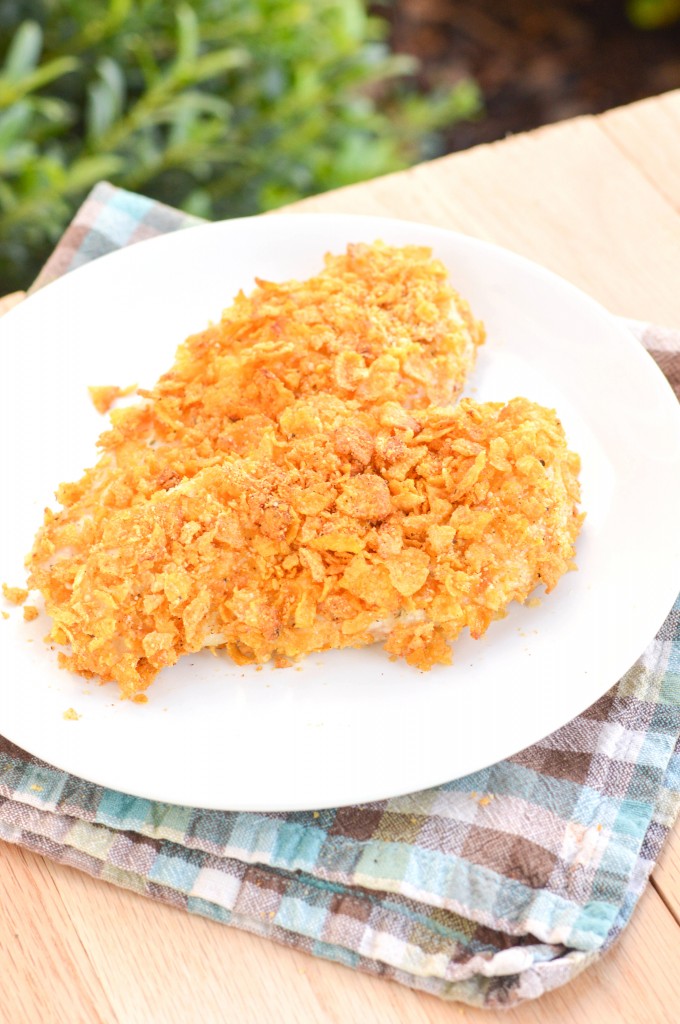 Corn Flake Crusted Chicken
Source: Food.com
Serves 4-6
Ingredients:
1 3/4 cups crushed corn flakes
1/2 tsp. garlic powder
1/4 tsp. salt
1/4 tsp. freshly ground black pepper
pinch paprika
1 1/2 lbs. boneless skinless chicken breast
1/4 tsp. poultry seasoning
1/4 to 1/2 cup light mayo
Directions:
Preheat oven to 350 degrees. Cover a rimmed baking sheet with aluminum foil. Place oven safe cooling rack inside of sheet and spray with cooking spray, set aside.
In a medium sized, shallow bowl add corn flake crumbs, garlic powder, salt, pepper, & paprika. Stir gently to combine, set aside. (Alternatively you can put this mixture in a ziploc bag).
Sprinkle chicken breasts with poultry seasoning. Spoon or brush a generous layer of mayo onto each side of the chicken breasts.
Dredge the coated chicken into the cornflake mixture (or if using the ziploc bag, place in bag and shake it up) until chicken is coated evenly.  Place chicken on cooling rack in prepared pan. Repeat for all pieces of chicken.
Spray tops of chicken with cooking spray. Bake for approximately 30 to 35 minutes, until chicken is cooked through and cornflakes are nice and crispy. Serve with your favorite dipping sauce (ketchup, bbq, honey mustard, etc).
Notes:
*I had 3 large chicken breasts and butterflied them in half. You can also use this recipe for chicken tenders or thighs.
*To reheat, cook in a 350 degree oven for approximately 20 minutes until heated through and cornflakes crisp back up.