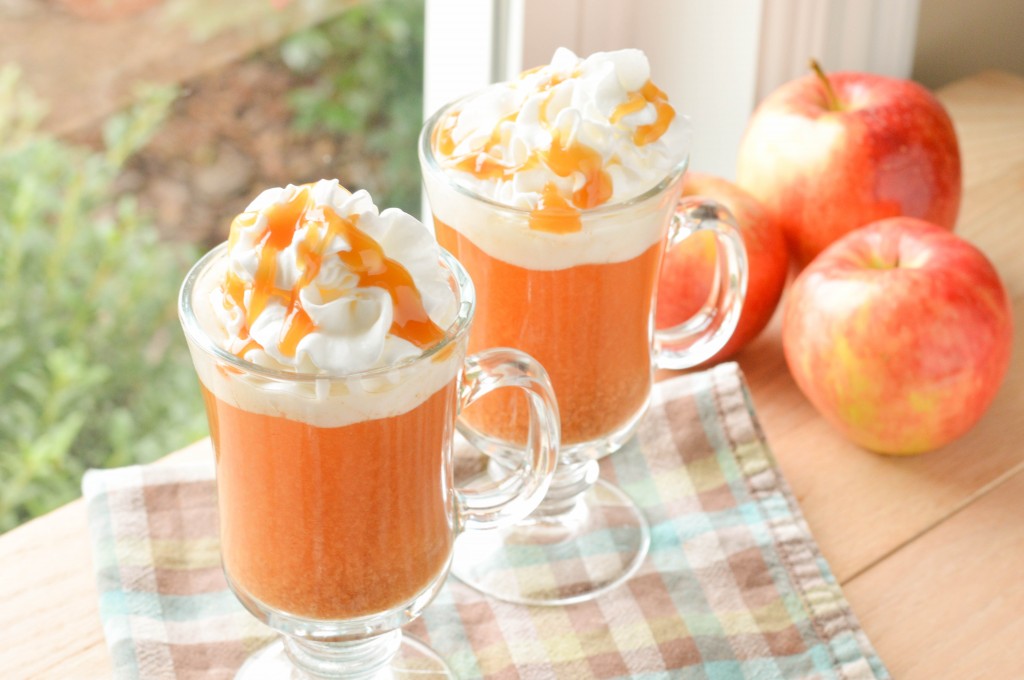 One of my favorite drinks at Starbucks is their Caramel Apple Spice. It's the perfect drink to warm you up on a cold day! Well, sometimes it's just too cold to venture out or maybe you are snowed in but still want that delicious drink to warm you up. Well, never fear because now you can make it at home!! Plus this is a drink the whole family can enjoy, even the kids! This is warm, comforting, & sweet! Such a nice winter (or fall or anytime) treat!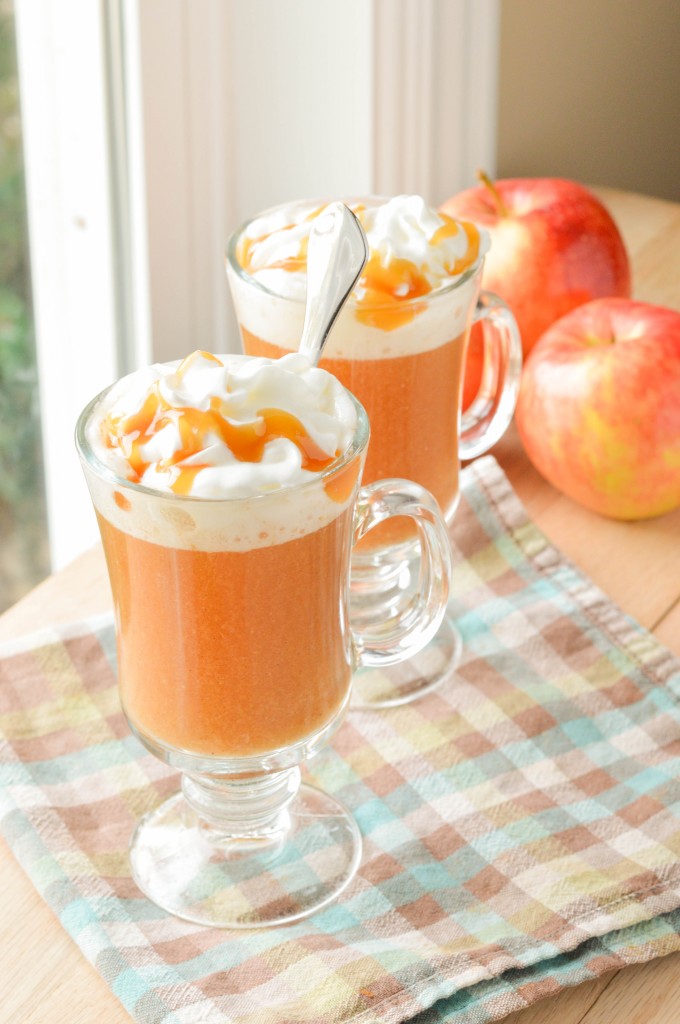 Caramel Apple Spic
Source: In Katrina's Kitchen via Baked by Rachel
Ingredients:
1/2 cup water
1/4 cup light brown sugar, packed
1/2 tsp. ground cinnamon
1/8 tsp. all spice
pinch nutmeg
2 cups apple juice
1 1/4 tbsp. caramel sauce
Whipped Cream
Directions:
In a medium sized sauce pan, add the water, brown sugar, cinnamon, all spice, & nutmeg. Bring to a boil & stir continually until sugar is dissolved.
Pour mixture through a sieve into a heat proof bowl (to catch some of the ground spices). Then return mixture to the sauce pan. Add in the apple juice & caramel sauce. and stir together. Bring mixture to a simmer until heated through.
If desired pour through a sieve one more time (optional).
Pour into desired heat proof glasses and top with whipped cream & caramel sauce.
Notes:
*This isn't overly sweet, but just right for me. If you would like it sweeter, feel free to up the brown sugar to 1/3 cup &/or add more caramel sauce.
*Can use cinnamon stick instead of ground cinnamon
*This does tend to settle as you drink it, so I served it with a spoon that way you could stir it as you drink and it worked great.