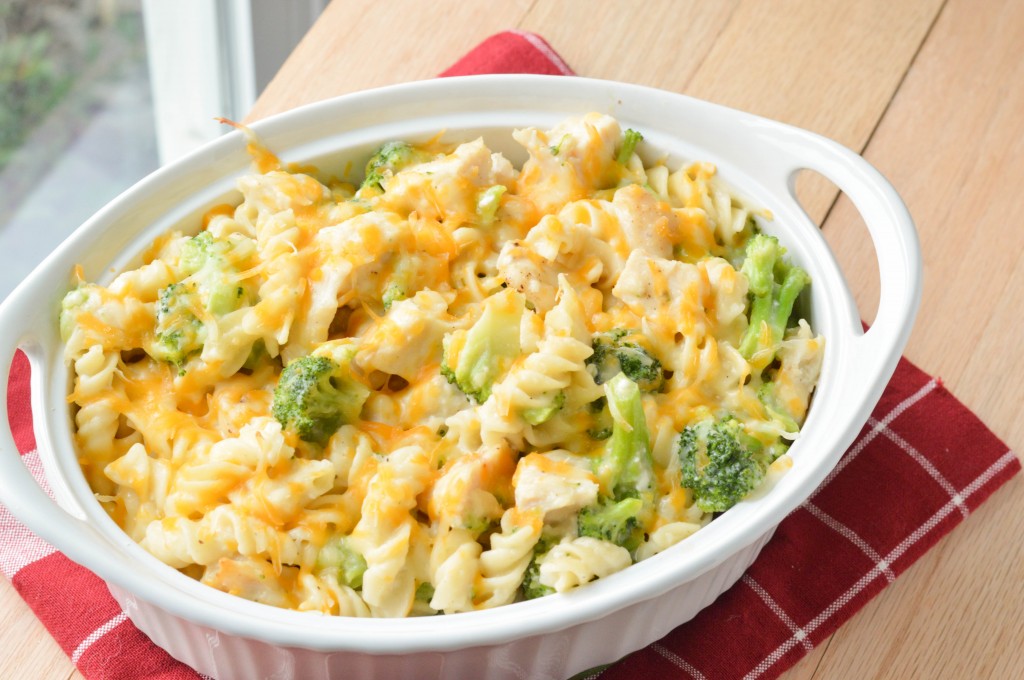 So it's cold outside which means I want to eat comfort food. However, I indulged a little too much over the holidays so I'm trying to get back on track this month. I absolutely love recipes that are healthier versions of comfort food and this Skinny Chicken Broccoli Alfredo is definitely one of those! This was so comforting and delicious! It's so good, its tough to watch the portion control though! This definitely will be going in our regular rotation for sure!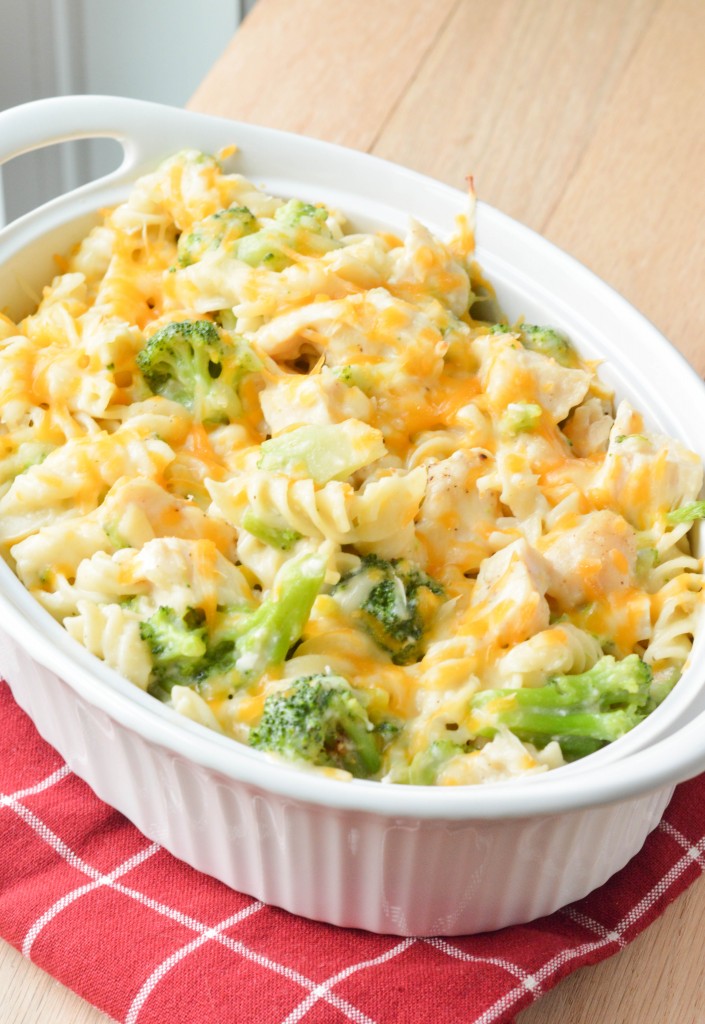 Skinny Chicken Broccoli Alfredo
Source: Iowa Girl Eats originally Celebrations
Ingredients:
2 large chicken breasts, cooked & cut into bite side pieces
2 cups cooked broccoli
8 oz. rotini noodles
2 tbsp. extra virgin olive oil
2 tsp. minced garlic
2 tbsp. all purpose flour
3/4 cup low sodium chicken broth
1/2 cup milk
1/4 cup plain Greek yogurt
pinch salt & pepper
3/4 cup grated parmesan cheese
1/2 cup shredded cheddar cheese
Directions:
Preheat oven to 350 degrees.
Bring a large pot of water to boil. Once boiling add pasta and cook according to package directions. Once cooked, drain noodles reserving 1/2 cup of the pasta water & set aside.
In a large skillet, add olive oil and heat over medium heat. Add garlic and cook for approximately 30 seconds, until fragrant. Add flour and stir quickly and cook for 1 minute.
Gradually pour in chicken broth & milk. Stir together. Add in greek yogurt, salt, & pepper and stir to incorporate. Reduce heat to low and let simmer for approximately 3-4 minutes until slightly thickened. Remove from heat and stir in the parmesan cheese. Then add chicken and stir together.
Pour chicken mixture over the prepared pasta. Add broccoli and stir together. If sauce is too thick, add some pasta water a little at a time. (Can serve at this point if desired).
Pour into a 2 quart baking dish. Top with shredded cheese (can use more if desired).
Bake for approximately 10-15 minutes until cheese has melted.