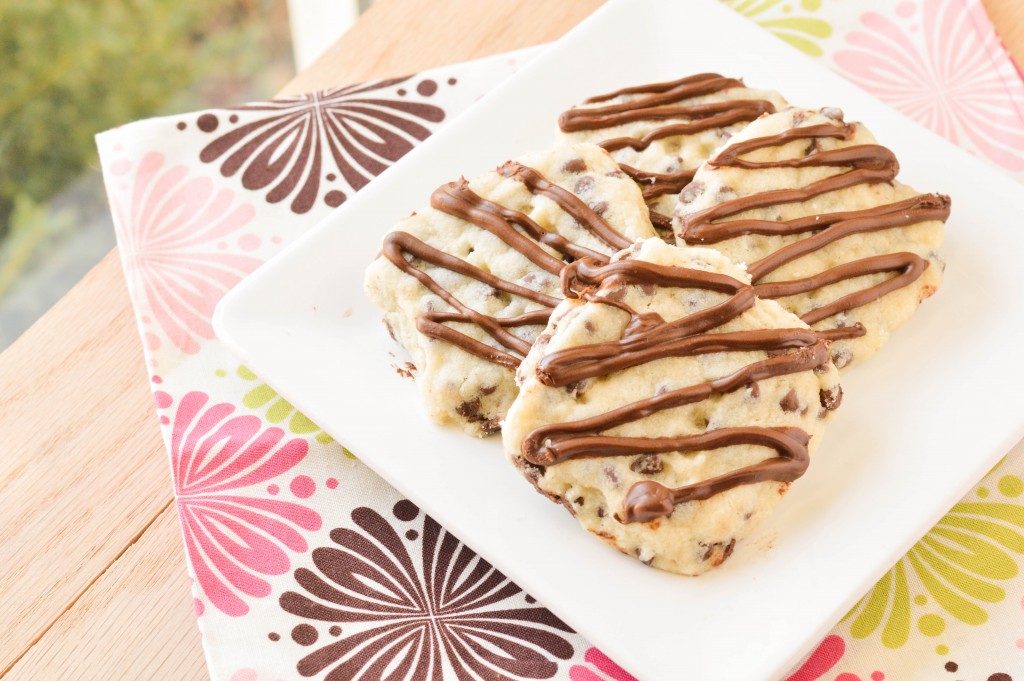 Adam loves shortbread cookies, so when I came across this recipe for Chocolate Chip Shortbread Cookies I hung onto it. Then I promptly forgot about it, of course. I was going through some things after the holidays and ran across it again and decided it was time to make them for him. I decided to drizzle them with chocolate for some extra oomph and it made a wonderful addition. Adam said these might be his favorite cookies that I've ever made, which is saying quite a lot! These were buttery and rich with just the right amount of sweetness.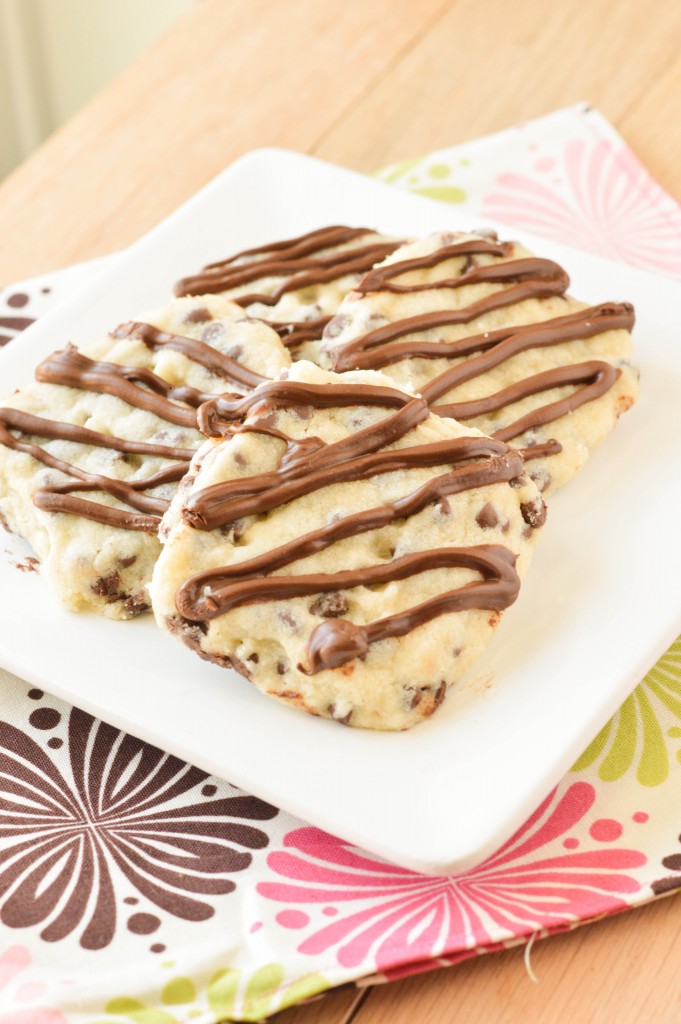 Chocolate Chip Shortbread Cookies
Source: Publix Magazine
Makes approximately 20 cookies
Ingredients:
1/2 cup unsalted butter, softened
1/4 cup sugar
1/2 tsp. vanilla
1 cup all purpose flour
1/2 cup mini chocolate chips
1/2 tbsp. sugar sprinkles (or regular sugar)
Approx. 2-3 oz. semi-sweet chocolate chips, melted
Directions:
In the bowl of a stand mixer, add butter and beat on high for approximately 30 seconds. Add in sugar and beat until incorporated. Add in vanilla and beat until incorporated. Add in the flour a little at a time until just incorporated. Remove bowl from stand and gently stir in the chocolate chips until evenly distributed.
Press dough into a ball, wrap in plastic wrap and chill for approximately 30 minutes.
Preheat oven to 325 degrees, cover baking sheets with parchment paper, set aside.
Once dough has chilled, Uncover and roll dough out between two pieces of plastic wrap or parchment (for easy clean-up and no flour taste in the cookies) into a large square approximately 1/4 inch thick. Cut into 1 1/2 inch rectangles and place on baking sheet, approximately 1 inch apart.
Prick each cookie dough rectangle with a fork. Sprinkle tops of cookies with the sugar sprinkles. Bake for approximately 10 minutes, until the tops look dry (will still be pale in color).
Remove from the oven, allow to cool on sheet for a few minutes, transfer to a cooling rack to cool completely.
Once cool, melt 2-3 oz. of chocolate chips in the microwave in 20 second increments until melted and smooth. Drizzle over the tops of the cookies. Store in an airtight container.
Notes:
*Make sure you prick the cookies with a fork prior to baking. The first batch I made of these I forgot to do that and while they still tasted good, they didn't puff up like they were supposed to and didn't taste as buttery.