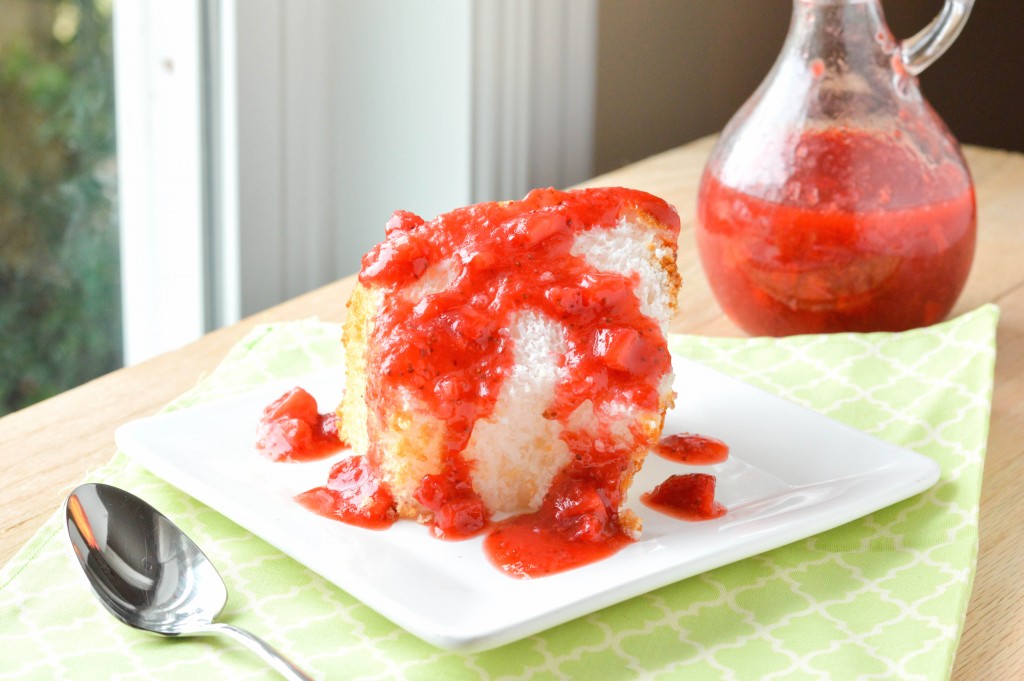 My mom served some angel food cake for my grandmother's birthday this past weekend with fresh strawberries. It was so good, but it got me thinking about the kind of strawberry sauce you see at restaurants a top cheesecake or ice cream. I had a pint of strawberries at home that was about to go bad so I thought I would make some sauce of my own at home. This sauce was incredible, so fresh and the perfect amount of sweetness. This would be fabulous on top of ice cream, cheesecake, or even pancakes! Ooh, or as a topping for an ice cream social! It doesn't make a ton of sauce, but is easily doubled for a party. Adam's words after trying it were, "You could serve this at a restaurant!" The best part is that it is so easy to make!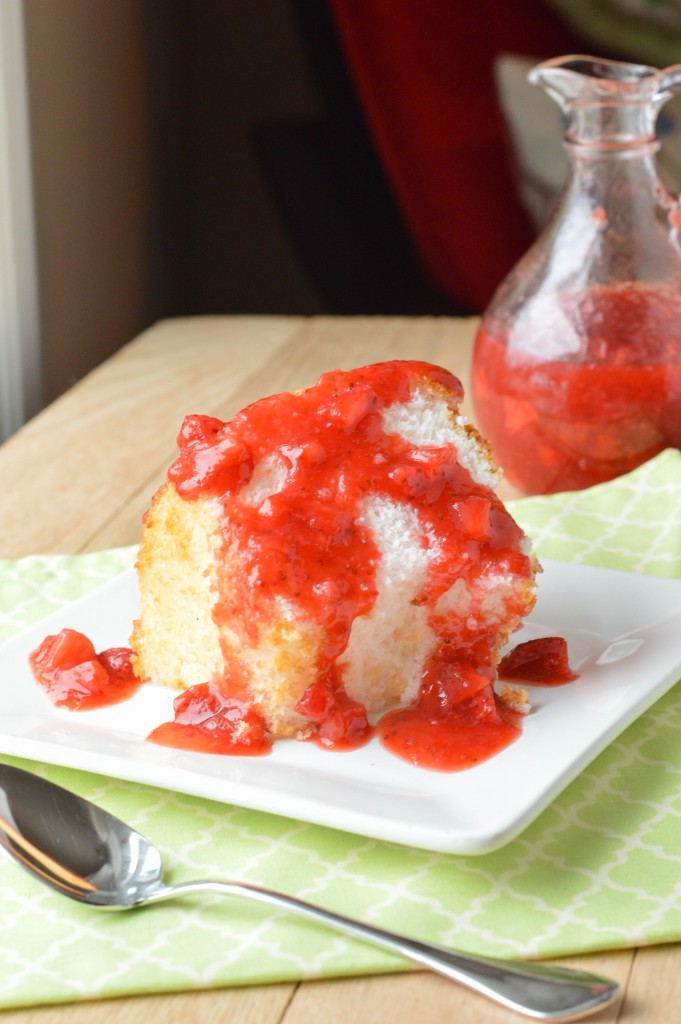 Restaurant Style Strawberry Sauce
Source: All Recipes
Ingredients:
1 pint strawberries, chopped & divided
1/3 cup sugar
1 tsp. vanilla
Directions:
Chop strawberries and place 2/3 of them in a small pot. Set aside the other 1/3 of the strawberries for after cooking.
To the 2/3 of strawberries in the pot, add the sugar and vanilla. Stir to combine. Heat over medium heat for approximately 15 minutes, until juicy and slightly thickened and reduced a bit, stirring occasionally.
After the sauce has reduced & thickened, remove from heat and add into a food processor or blender. Pulse a few times to puree. Pour into a bowl  and add in the 1/3 reserved chopped strawberries and stir to incorporate. Serve on top of cakes, ice cream, waffles, pancakes, cheesecake, etc. Store in an airtight container in the refrigerator.