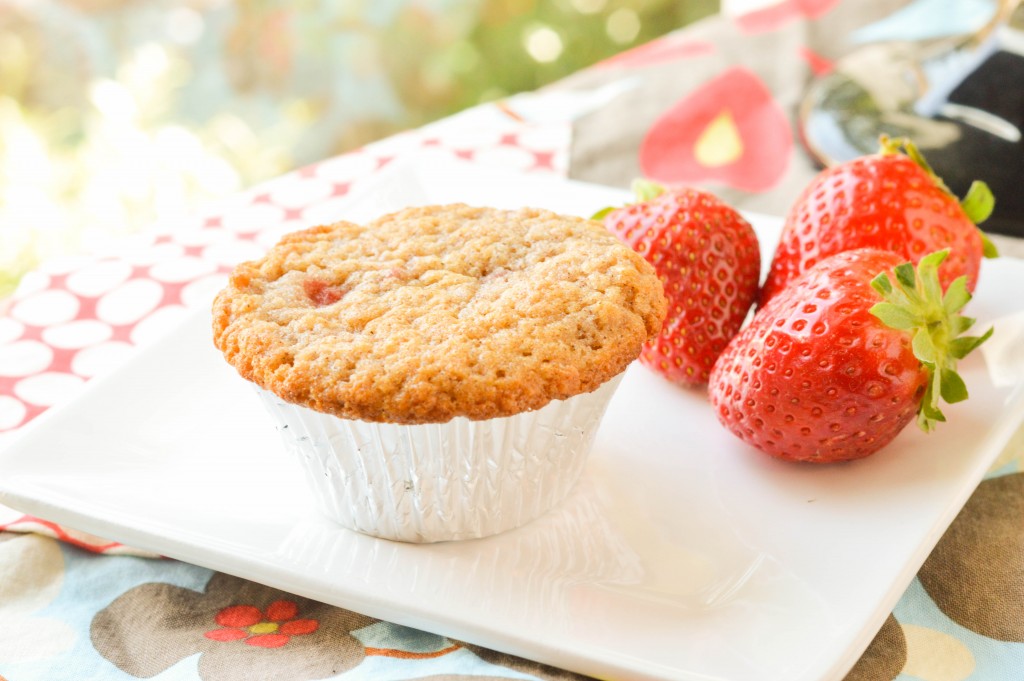 Adam loves muffins, and they are such a great breakfast food. You can make them ahead of time and even freeze them and pull them out when you need them in a pinch. I've made a few muffins from scratch but realized I had never made strawberry ones. I knew I had to remedy that with strawberry season being upon us! These strawberry muffins were light and fluffy and flavorful!  This would also be a great muffin base for other fruits as well like blueberries or peaches. These may not be super pretty, but trust me everyone will love them!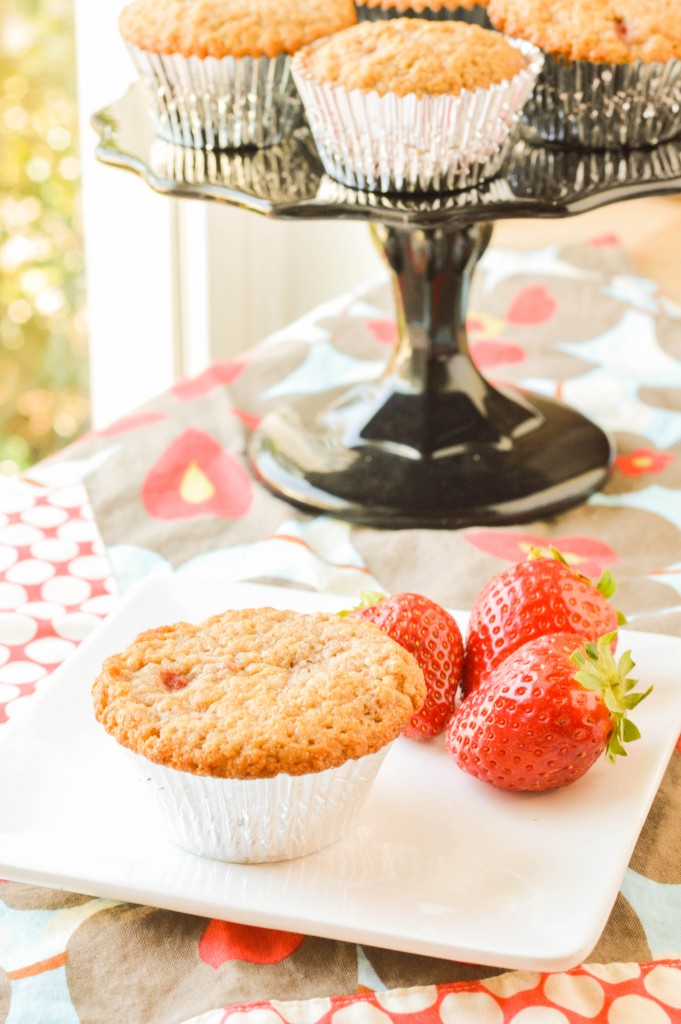 Strawberry Muffins
Source: Ina Garten
Makes approximately 20-24 muffins*
Ingredients:
3 cups all purpose flour
1 tsp. baking powder
1/2 tsp. baking soda
1/2 tsp. salt
1 1/2 tbsp. ground cinnamon
pinch nutmeg
1 1/4 cups milk
2 large eggs
2 sticks unsalted butter, melted
1 tsp. vanilla
2 cups fresh strawberries, diced
1 1/2 cups sugar
Directions:
Preheat oven to 375 degrees. Line 2 muffin tins with paper liners, set aside.
In a large bowl, whisk together the flour, baking powder, baking soda, salt, cinnamon, & nutmeg until incorporated.
In a separate medium sized bowl, add the milk, eggs, melted butter, & vanilla. Whisk together until incorporated.
In the dry mixture, make a well in the center. Pour milk mixture into the center of the well. Gently stir together  until all of the dry mixture is moistened and ingredients are incorporated.
Gently fold in the strawberries and sugar and stir until evenly distributed. Using a large ice cream scoop, scoop the batter into the prepared muffin tins and fill approximately 2/3 full.
Bake for approximately 18-20 minutes until set and a toothpick inserted comes out clean.
Notes:
*These would be a great base to use for lots of different fruits: blueberries, peaches, etc.
*The amount of muffins you get depends on how full you fill them, that's why I gave a range.
*Make sure you dice the strawberries into pretty small pieces so they don't get too mushy in the muffins.