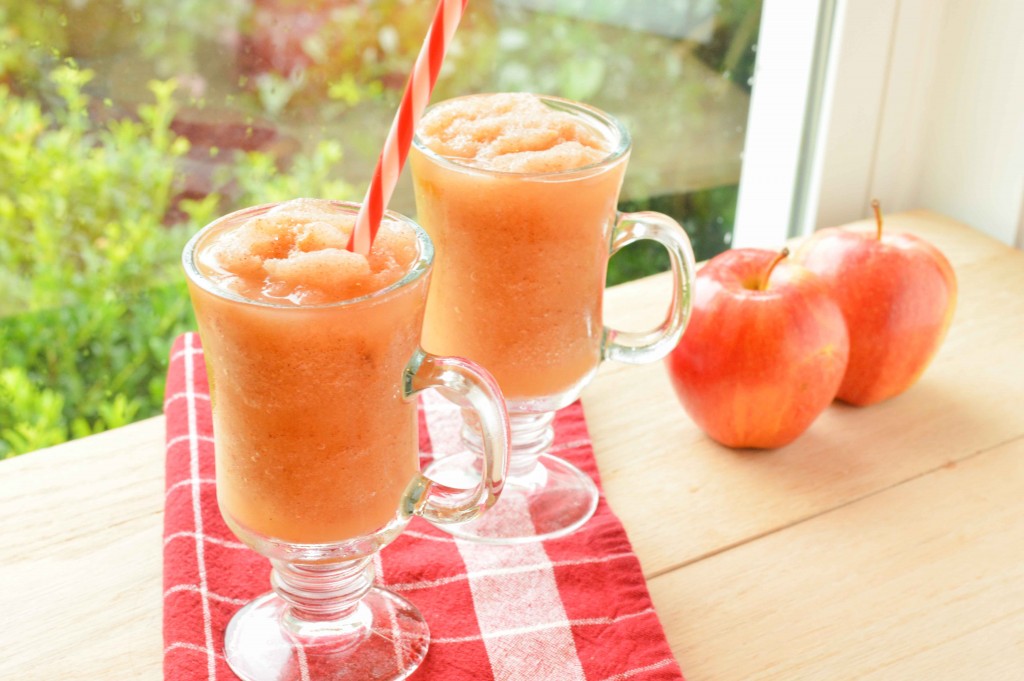 We have an apple orchard not to far from where we live. Every year I love to go out and get some apples and I have been known to drive the 15-20 minutes just to get one of their amazing apple slushies! Well, sometimes I don't have the time to go all the way out there, so I decided to try and make my own at home. You won't believe how easy it is! This Caramel Apple Slushie is so refreshing and just slightly sweet and can be made in just a few minutes! This also would make a great after school treat. The recipe below just serves 2-3 people but can easily be doubled or tripled for a crowd.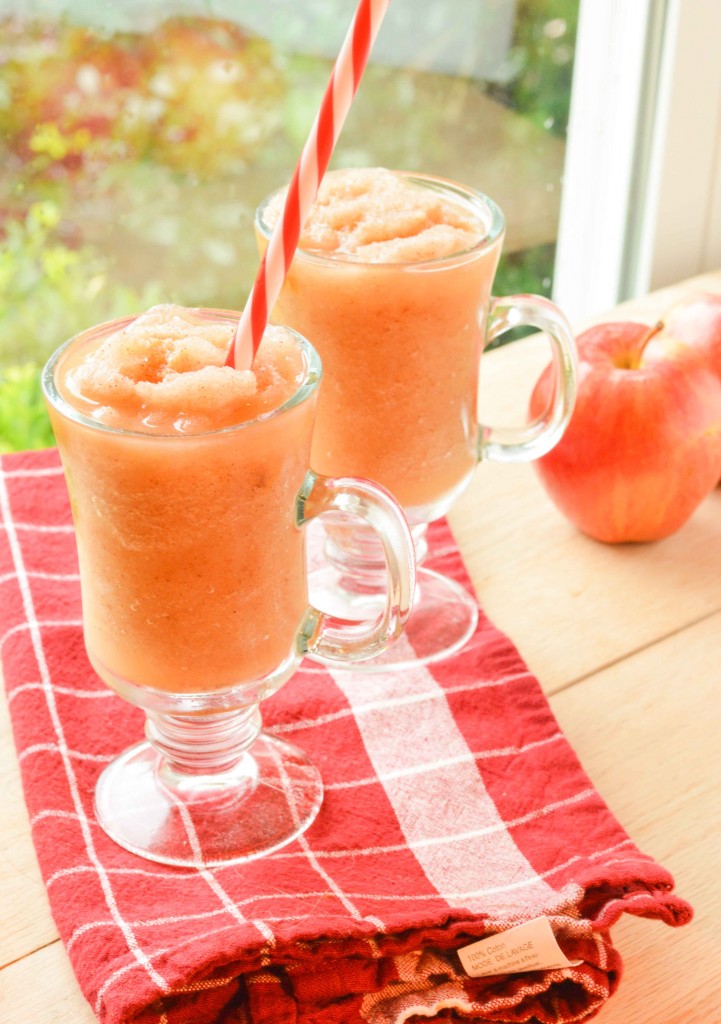 Caramel Apple Slushie
Source: Real: The Kitchen & Beyond
Makes 2-3 servings
Ingredients:
2 cups apple juice or apple cider
3 cups ice*
1/2 tsp. ground cinnamon
3/4 tsp. apple pie spice
1/4 tsp. nutmeg
2 1/2 tbsp. caramel sauce
Directions:
Works Best when you can place the apple juice in a ziplock bag and freeze for a few hours ahead of time.
When ready to make slushies, place ziplock bag of juice under warm water and use your hands to break up the slush a little bit. Add the frozen juice to a blender (If not freezing juice ahead of time then use the 3 cups of ice, if you do freeze the juice ahead of time, the ice is not needed).
Add the cinnamon, apple pie spice, nutmeg & caramel sauce to the blender with the juice. Pulse until smooth and well incorporated. Pour into glasses & serve.