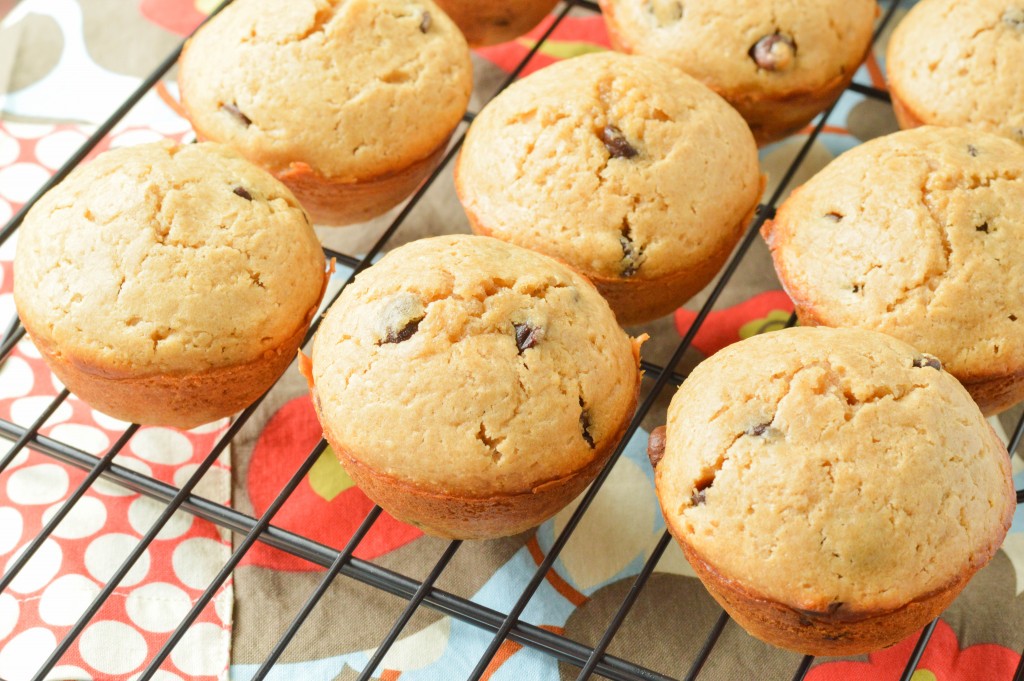 Last weekend we had a breakfast meeting and I wanted to make something that I could easily make the afternoon before and that would transport easily. I've clearly been on a chocolate peanut butter kick lately and thought it would be fun to put those flavors together in a muffin. These Peanut Butter Chocolate Chip Muffins were out of this world! So moist and decadent, it was like having cake for breakfast!! This could definitely double as dessert too! On a side note, I got this batter made and dipped it into the muffin tins. Then, thankfully I decided to sneak a taste of this batter and realized that I had forgotten to add the sugar! So I scooped the batter back into the bowl, whisked in the sugar and redid the whole process. But they still turned out wonderfully! Have you had some close call kitchen mishaps?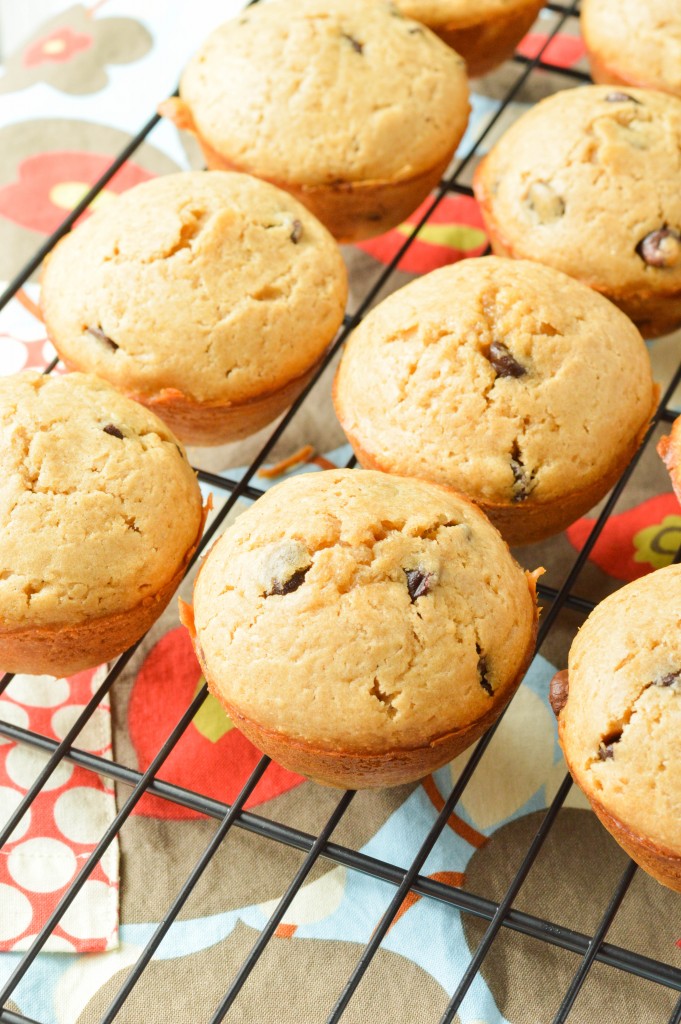 Peanut Butter Chocolate Chip Muffins
Source: Annie's Eats
Ingredients:
2 1/4 cups all purpose flour
2 tsp. baking powder
1/2 tsp. salt
2/3 cup brown sugar
6 tbsp. unsalted butter, melted & cooled
1/2 cup creamy peanut butter
2 large eggs
1 1/4 cups milk
3/4 cup to 1 cup semi-sweet chocolate chips
Directions:
Preheat oven to 375 degrees. Spray a muffin tin with cooking spray or line with paper liners, set aside.
In a medium sized bowl, add the flour, baking powder, salt, & brown sugar, whisk together until incorporated, set aside.
In a large bowl, add the melted butter, peanut butter, eggs, & milk. Whisk together until fully incorporated. Gradually add in the flour mixture and stir until just incorporated. Gently fold in chocolate chips (start with 3/4 cup and add more if desired).
Divide batter between the muffin tins, distributing evenly and filling each muffin tin to the top.
Bake for approximately 17 to 20 minutes, until centers are set and a toothpick inserted comes out clean. Let cool in the pan for a few minutes, then run a knife around the edges and pop them out. Transfer to a cooling rack to cool completely. Store in an airtight container.