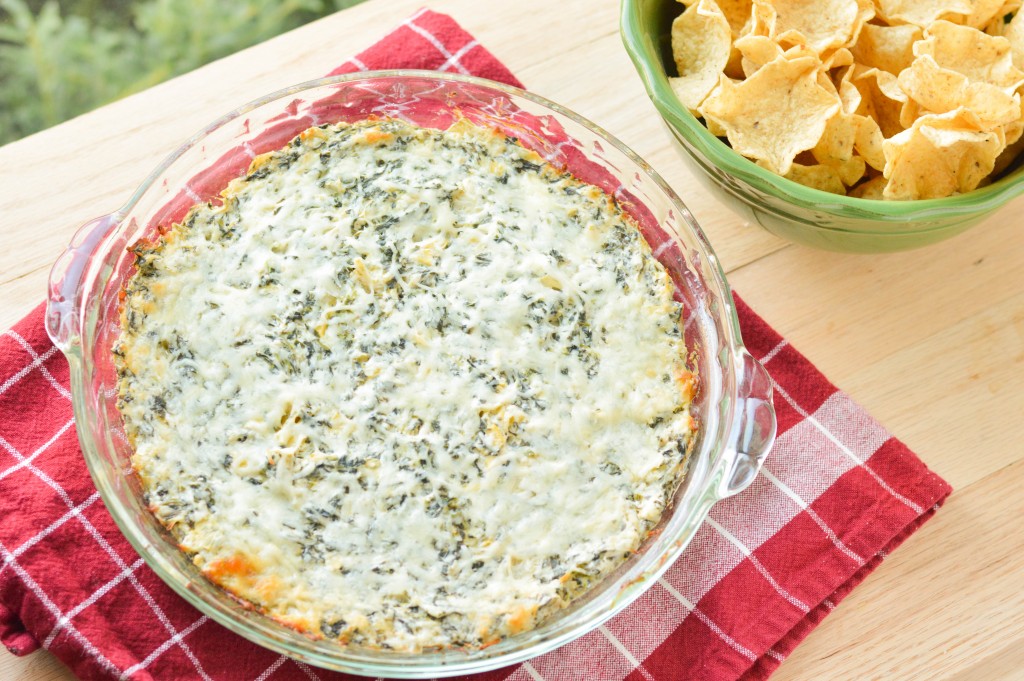 Need a crowd pleasing appetizer for a Christmas or New Year's party that comes together in a flash? Then this Baked Spinach Artichoke Dip is for you! So easy to just stir everything together, pour into a baking dish and top with cheese. This is so creamy and cheesy and great with tortilla chips, bread cubes or even fritos!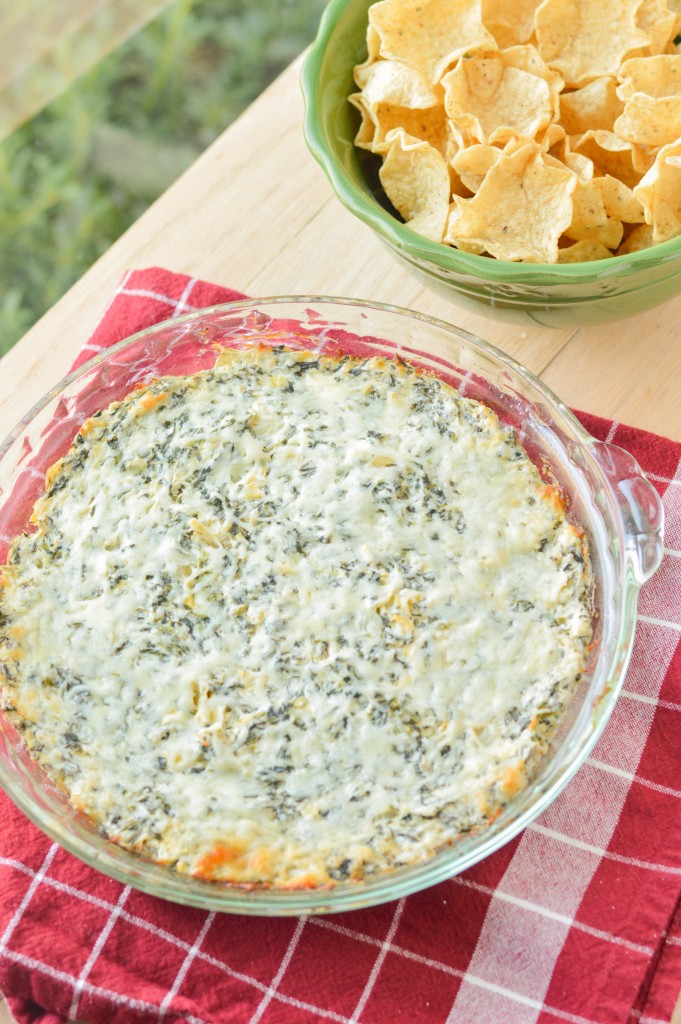 Baked Spinach Artichoke Dip
Source: AllRecipes.com
Ingredients:
1 (8 oz.) pkg. 1/3 less fat cream cheese, softened
1/4 cup light sour cream
3/4 cup Italian blend shredded cheese, plus more for topping
1 clove minced garlic
1/2 tsp. Italian seasoning
1/4 tsp. garlic powder
1/4 tsp. salt
1/8 tsp. freshly ground black pepper
1 (14 oz.) jar artichoke hearts, drained & chopped
1 (10 oz.) pkg. chopped spinach, thawed & drained
Directions:
Preheat 350 degrees, spray a 1 qt. shallow baking dish with cooking spray, set aside.
In a medium sized bowl, add cream cheese, sour cream, cheese, garlic, Italian seasoning, garlic powder, salt & pepper. Stir to incorporate. Add artichoke hearts & spinach and stir to incorporate. Taste mixture and add additional salt & pepper if necessary.
Pour into prepared baking dish and spread evenly. Sprinkle a handful of additional cheese over top and bake for 25 minutes, until cheese has melted and mixture is bubbly.
Serve hot with tortilla chips, bread cubes, or fritos.