Who can resist popcorn? Especially the ultra buttery kind at the movie theater! I love having popcorn with a movie even at home, and I decided I wanted to try and make my own at home on the stovetop. I found the best recipe and have made it over and over again! And I thought it was high time that I shared it with you all! Who knew making your own Stovetop Popcorn could be so easy and so tasty?! I love it even more than the microwaved kind! I have also used this recipe for making candy coated popcorn too. Make this and you won't go back to the microwavable bags.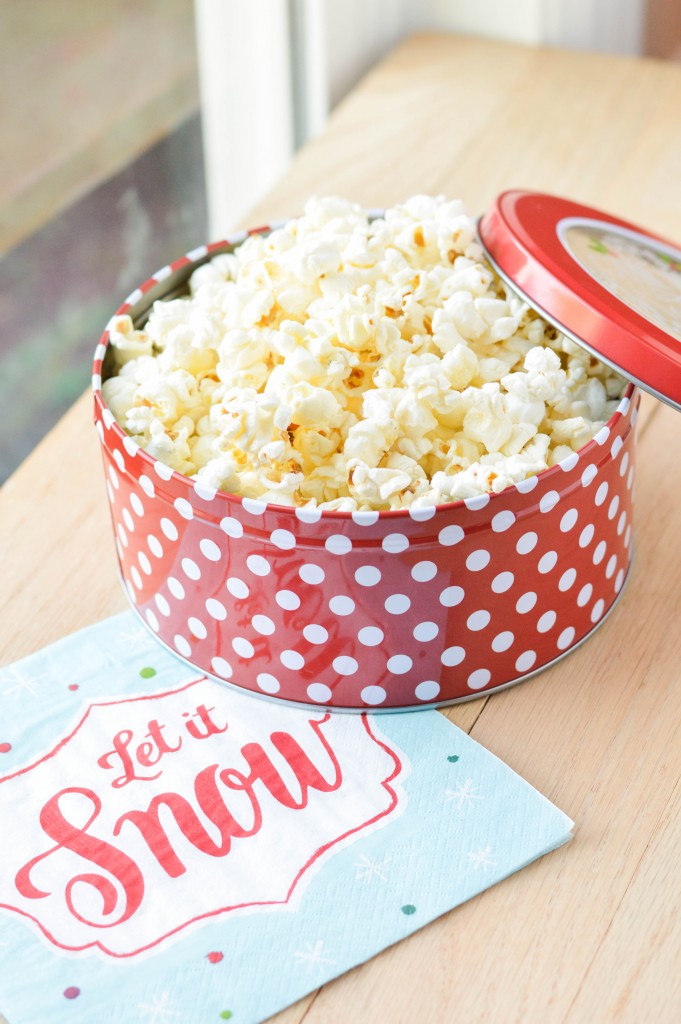 Stovetop Popcorn
Source: Seeded at the Table
Makes approx. 6 cups popped popcorn
Ingredients:
3 tbsp. canola oil
1/3 cup popcorn kernels
salt, to taste
1-2 tbsp. unsalted butter, melted
Directions:
In a large pot (at least 3 quarts), add canola oil and 3-4 of the popcorn kernels. Sprinkle with salt & heat over medium heat until those 3-4 kernels pop. Once they pop add the remaining kernels. Remove the pot from the heat and swirl the kernels for 30 seconds to create an even layer and distribute. Return to heat and cover the pot, leaving the lid slightly ajar to allow steam to escape. Continually move the pot back and forth over the eye until the popcorn pops. Popcorn is ready when all have popped and there is at least 3 seconds between pops. Pour popcorn into a large bowl.
Pour melted butter and additional salt to taste over the popcorn and stir to evenly coat. Serve immediately or store in an airtight container.
Notes:
*If using in a candy recipe, omit the melted butter as it makes it a little chewier when coating with chocolate or almond butter.