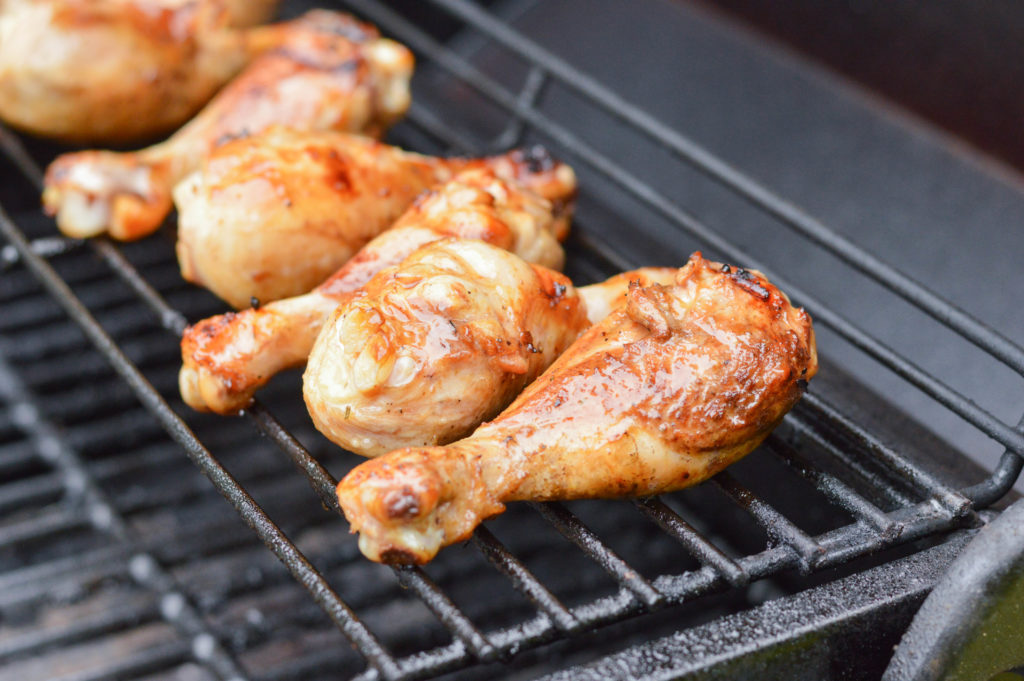 Summer is here and that means its time to crank up those grills! I had my in-laws over for  dinner a couple weeks ago and we grilled chicken legs. This truly is the Best Chicken Marinade! So savory and the chicken was juicy and full of flavor. This will work great on chicken breast, legs or thighs. What's your favorite thing to cook on the grill?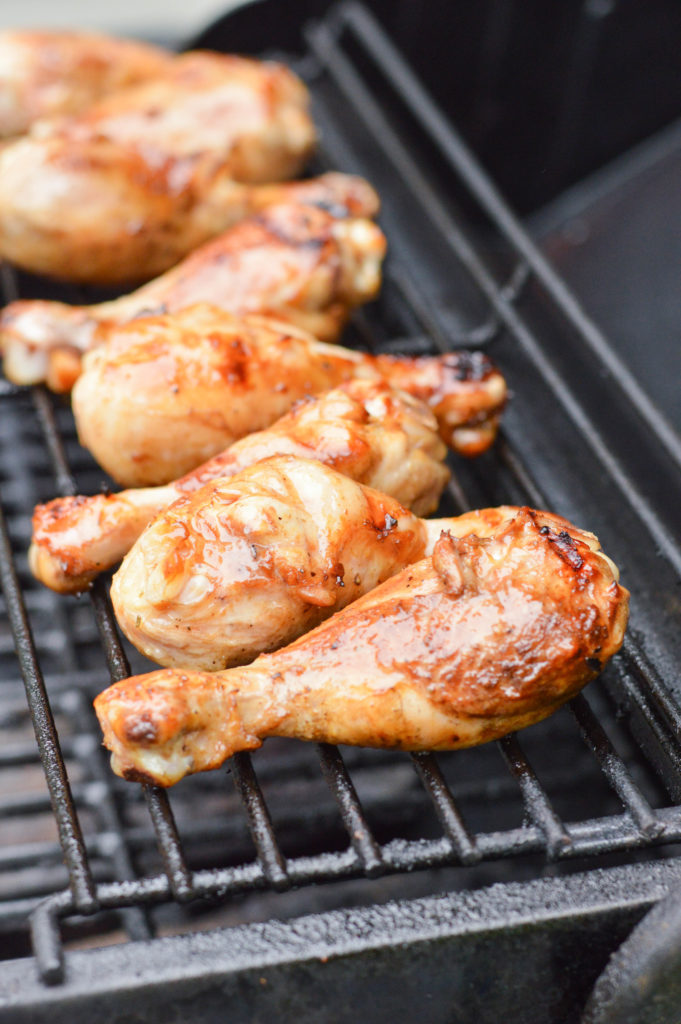 Best Chicken Marinade
Source: Amee's Savory Dish
Ingredients:
1 cup extra virgin olive oil
1/2 cup reduced sodium soy sauce
Juice of Two Limes
3 cloves minced garlic
1/2 tsp. salt
1/2 tsp. freshly ground black pepper
pinch cayenne pepper
3 tbsp. light brown sugar
1 tsp. Montreal Chicken seasoning (or other chicken seasoning)
Approx. 1 to 2 lbs. chicken (we had 10-12 legs)
Directions:
In a small bowl, whisk together olive oil, soy sauce, lime juice, garlic, salt, pepper, cayenne, brown sugar, & chicken seasoning  until fully incorporated.
In a large shallow dish, add your chicken breasts, thighs or legs. Pour marinade over top. Cover dish with plastic wrap and refrigerate for at least 4-5 hours or overnight. Turn chicken every hour if desired to make sure marinade fully coats both sides.
Once marinated, place chicken on a hot grill and grill until browned on all sides and cooked through. For chicken legs, grill for approximately 20 minutes, turning every 4-5 minutes. Cook times vary depending on what cut of chicken you use.