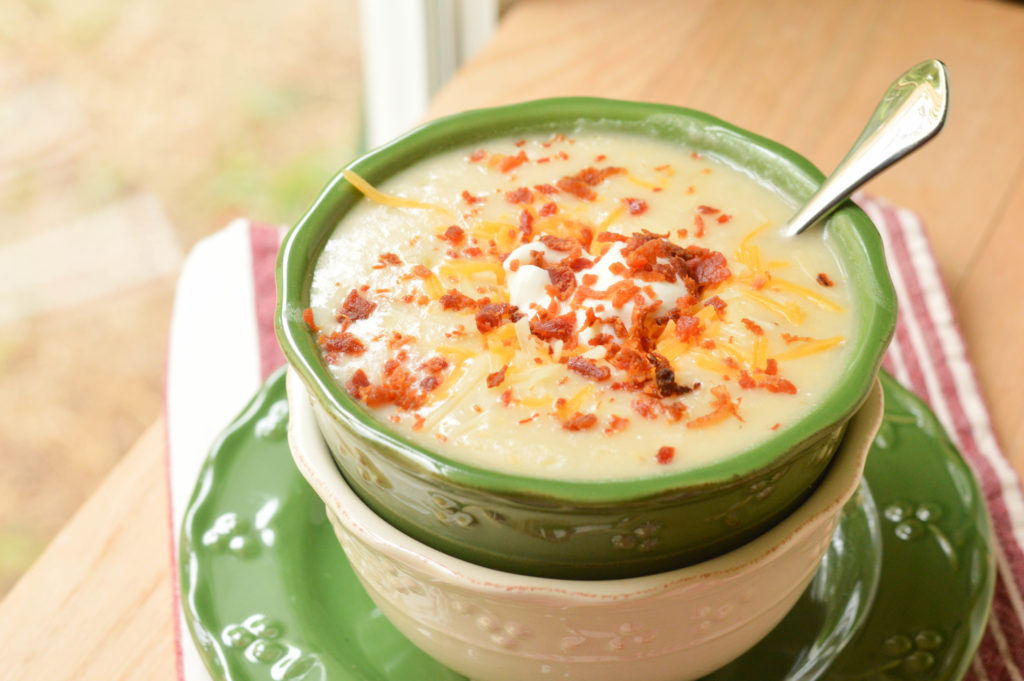 Fall days and cooler weather get me in the mood for comforting warm food. This Slow Cooker Loaded Potato Soup definitely fits the bill! Super comforting and bursting with lots of flavor! Plus it's so easy since it's made in the slow cooker! Just a little prep before hand and you are on your way to a delicious and satisfying meal that's great for weeknights or parties too!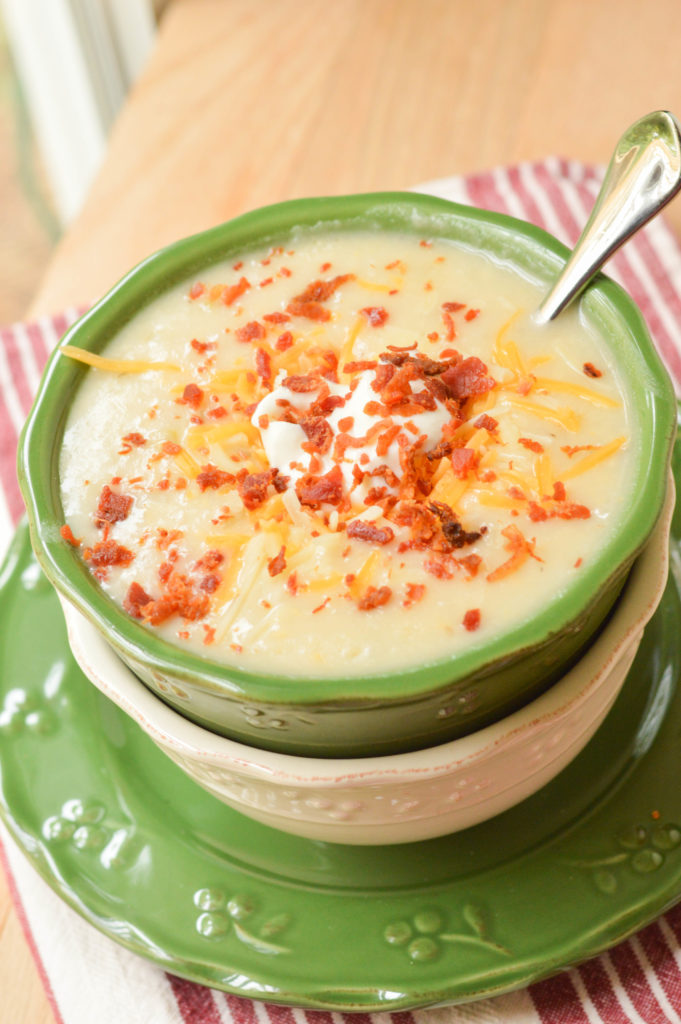 Slow Cooker Loaded Potato Soup
Source: Betty Crocker
Ingredients:
1 (32 oz.) bag frozen southern style diced hash brown potatoes, thawed
1/2 cup chopped onion
1/2 cup chopped celery
1 (32 oz.) carton reduced sodium chicken broth
1 cup water
3 tbsp. all purpose flour
1 cup milk
8 oz. shredded sharp cheddar cheese
For Topping:
Shredded Cheddar Cheese
Bacon Bits
Sour Cream
Green Onions (optional)
Crackers or Fritos for serving
Directions:
In a slow cooker, add thawed hash brown potatoes, onion, celery, broth & water. Stir to incorporate. Cover and cook on low for 6 hours.
In a small bowl, stir together the flour & milk. Add to potato mixture and stir to incorporate. Increase slow cooker to high. Cover and cook for 20 to 30 minutes until mixture thickens. Once thickened, stir in cheese until melted. Serve with desired toppings.