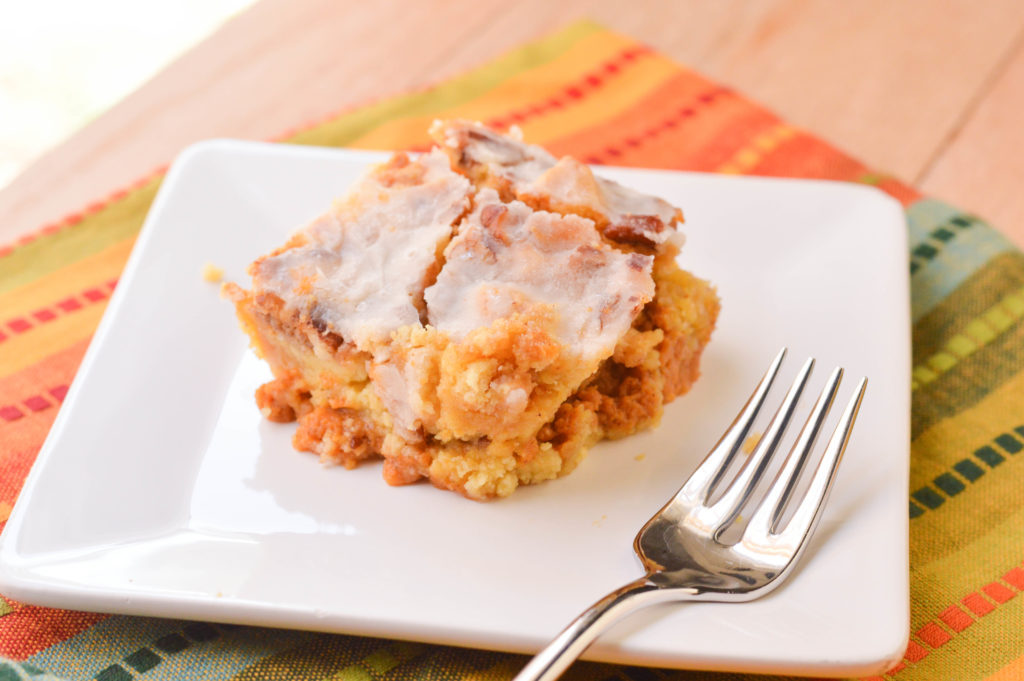 I've made this cake for years and it always gets rave reviews, so I thought I needed to bring it out of the archives and share it with you all again. This Pumpkin Pie Cake has such great flavor and all the flavor of pumpkin pie with some added oomph and pizazz from the icing, cake & pecans. Adam even loves this cake and he is a pumpkin pie hater. This would be great for Thanksgiving or Christmas Dinner! Hope you all have a Happy Thanksgiving!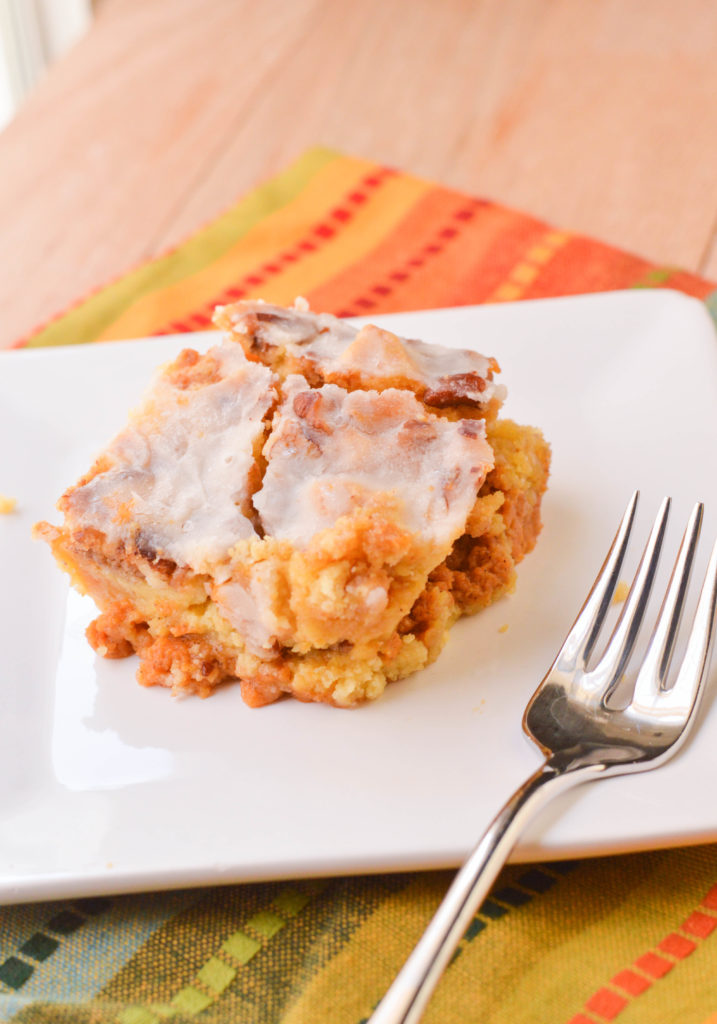 Pumpkin Pie Cake
Source: My Friend Shaunda
Ingredients:
1 29 ounce can pure pumpkin
1 12 ounce can evaporated milk
3 eggs
1 cup sugar
1 tsp. salt
3 tsp. cinnamon
1 box yellow cake mix
1 cup chopped pecans
3/4 cup melted butter
Icing:
2 cups confectionary sugar
1 tsp. vanilla
1-2 tbsp. milk
Directions:
Preheat oven to 350 degrees.
Mix first six ingredients in a large bowl until well incorporated.
Pour batter into a 9×13 greased cake pan. Sprinkle cake mix on top and then cover with pecans. Pour melted butter over top.
Bake for 50 minutes (Note: It could take a little longer. If you shake the cake and it jiggles a lot leave it another 10 minutes. It may still jiggle some after the additional 10 minutes, but I wouldn't bake it longer than that.)
For Icing:
Mix together confectionary sugar, vanilla and milk in a medium size bowl until a smooth pourable consistency. Start with 1 tbsp. of the milk and add more if needed to gain desired consistency.
Pour icing over cake when you take it out of the oven. Serve with cool whip if desired.