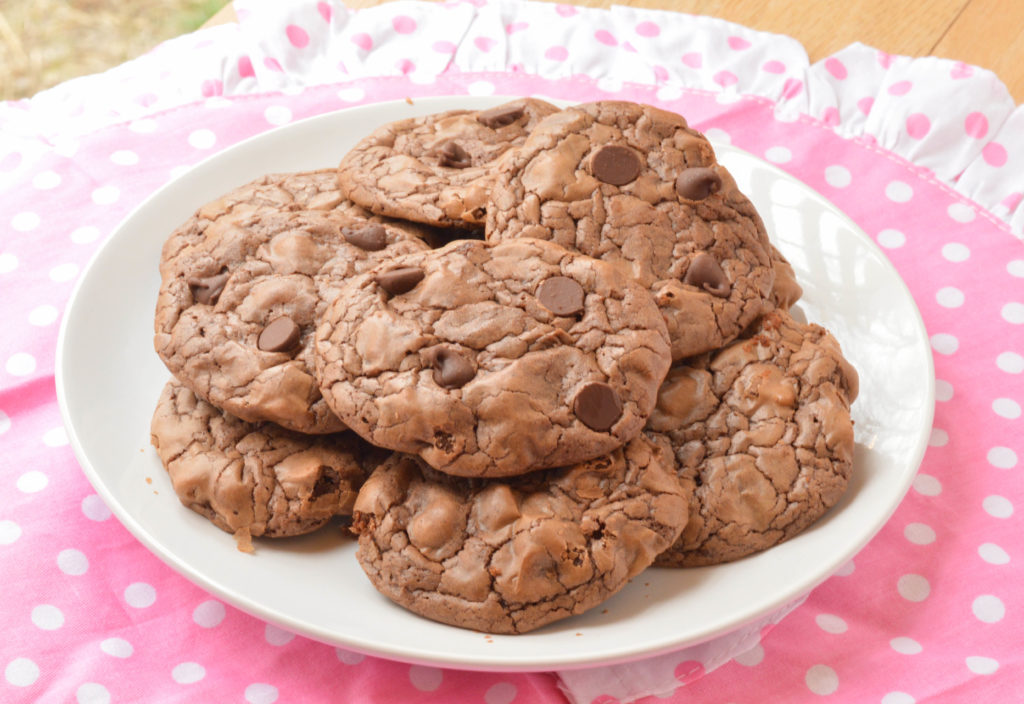 It's the month of love and what better way to show that love that through chocolate! Haha! These Double Chocolate Fudge Cookies are everything their name says: fudgy, chocolatey and addictive! It was really hard to only eat just one. They taste like a marriage between brownies and cookies. Your valentine is sure to love these and these would be great to take to kid's school valentine parties as well.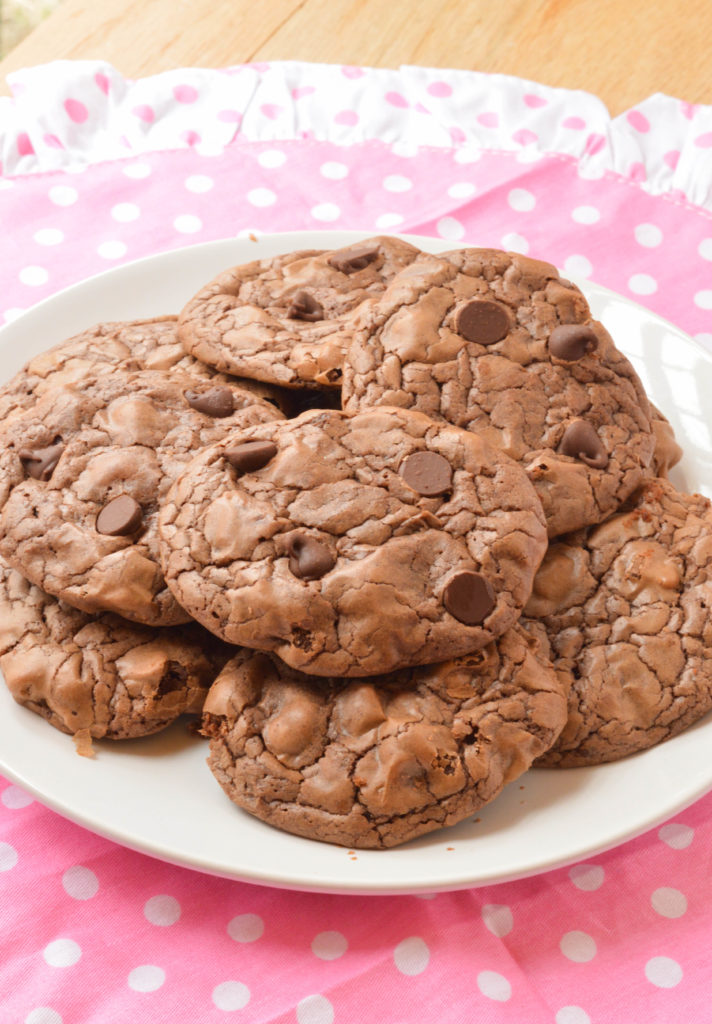 Double Chocolate Fudge Cookies
Source: Baker by Nature
Makes approx. 2 dozen cookies
Ingredients:
2 cups semi-sweet chocolate chips, divided
2 tbsp. unsalted butter
1 tsp. canola oil
1 cup plus 3 tbsp. all purpose flour
3 tbsp. unsweetened cocoa powder
1 tsp. baking powder
1/2 tsp salt
1/2 cup granulated sugar
1/4 cup plus 2 tbsp. light brown sugar, packed
2 eggs
2 tbsp. milk
1 1/2 tsp. vanilla
Additional chocolate chips for topping
Directions:
Preheat oven to 325 degrees. Cover two baking sheets with parchment paper, set aside.
In a small saucepan add 1 cup of semi-sweet chocolate chips, butter & canola oil. Place over low heat and heat until melted, stirring often. Mixture will be a little thicker with paste like texture.
In a medium sized bowl, add flour, cocoa powder, baking powder & salt. Whisk together to incorporate. Set aside.
In a large bowl, add the granulated sugar, brown sugar, eggs, milk & vanilla until fully incorporated. Gradually add the flour mixture into the sugar mixture, stirring until just incorporated.
Stir in the melted chocolate mixture until incorporated. Stir in the remaining cup of chocolate chips.
Using a small cookie scoop, scoop out approx. 1 1/2 inch balls of cookie dough and place on prepared baking sheets approx. 2 inches apart. Press 3-5 chocolate chips on the top of each cookie dough ball.
Reduce oven temperature to 300 degrees before you place cookies in the oven. Bake cookies for approximately 16-20 minutes until set.
Allow cookies to cool completely on the baking sheets. Place in an airtight container.