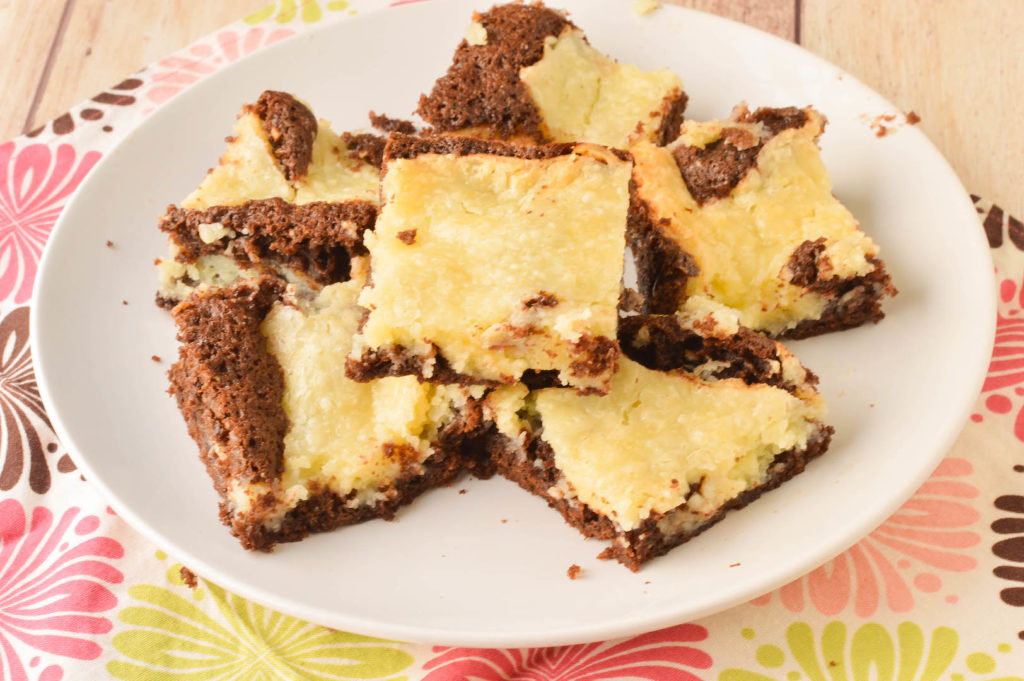 Need a last minute Valentine's treat that comes together with minimal effort? These Chocolate Chess Bars will fit the bill! A fun twist on the traditional chess bar with the chocolate flavor everyone loves. A rich decadent treat that everyone will enjoy!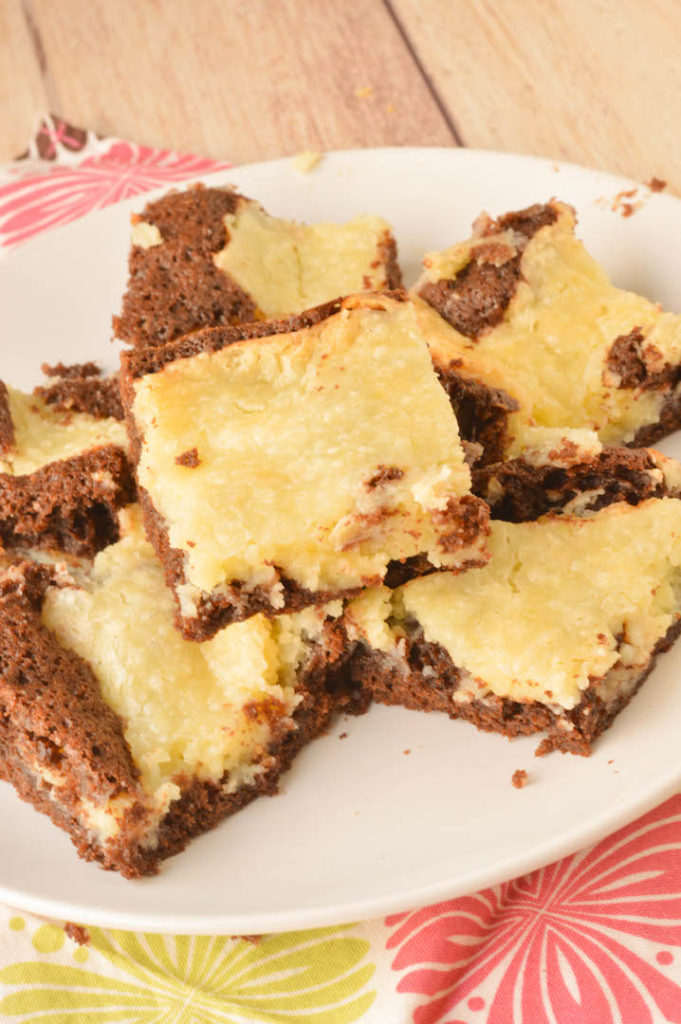 Chocolate Chess Bars
Source: Six Sisters Stuff
Ingredients:
1 (15.25 oz) chocolate or devil's food cake mix
1/2 cup butter, melted
3 eggs
8 oz. cream cheese, softened
4 cups confectioner's sugar
1 tbsp. cocoa powder
Directions:
Preheat oven to 300 degrees, line a 9×13 inch baking pan with aluminum foil and spray with cooking spray. Set aside.
In a medium sized bowl, add the cake mix, melted butter, and one egg. Mix together until a soft dough comes together.
Press mixture into the bottom of the prepared pan.
In a additional medium sized bowl add softened cream cheese, confectioner's sugar, cocoa & remaining 2 eggs and mix together until smooth & incorporated. Smooth this mixture over top of the cake mix mixture in the prepared pan and spread evenly.
Bake for approximately 40-50 minutes until tops start to crack and begins to turn golden brown.
Let cool on a cooling rack in the pan. Once cool, lift out with aluminum foil and gently peel foil off. Place on cutting board and cut into squares. Store in an airtight container.
Notes:
*I halved this recipe and used 1 egg in the bottom layer and 1 egg in the top and made it in an 8×8 pan. All directions the same.