Here is the latest edition of Loving Lately, where I share fun things I've found that you might enjoy too. None of these are sponsored, just things I thought you might like. Have you found anything you love lately? Share it with us in the comments!
Target has the cutest decor in their dollar spot right now for winter and valentine's. Love all the hot cocoa decor! I also found this super cute wreath in the regular valentine's section and Baylor decided to wear it as a necklace, haha. In the top left are these pretty lunch boxes that look so cute and fashionable they could be a purse! And how cute are those hedgehogs!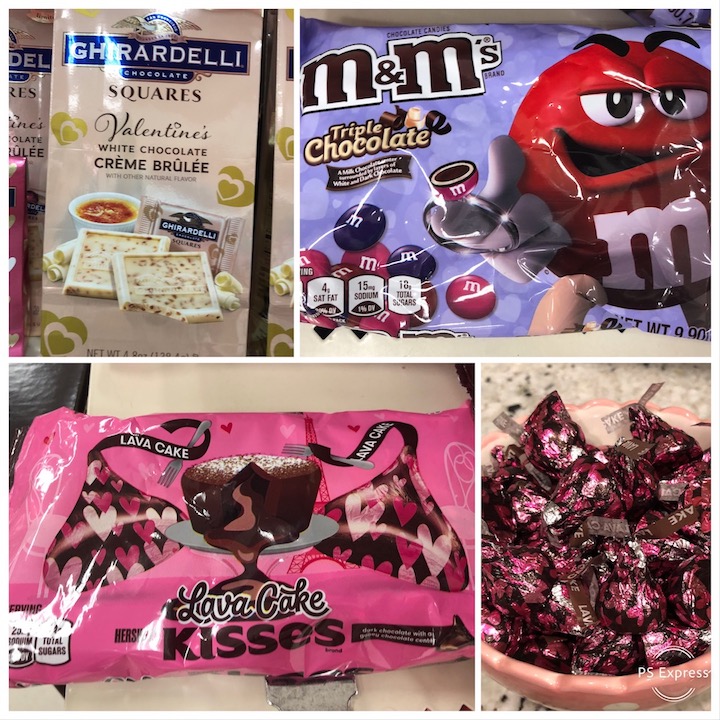 You all have got to try the Lava Cake Hershey Kisses!! They are amazing and taste just like a molten lava cake in Hershey kiss form, so good! I haven't tried the triple chocolate m&m's or the Ghiardelli Creme Brûlée chocolates but I thought they sounded delicious. Have any of you tried them?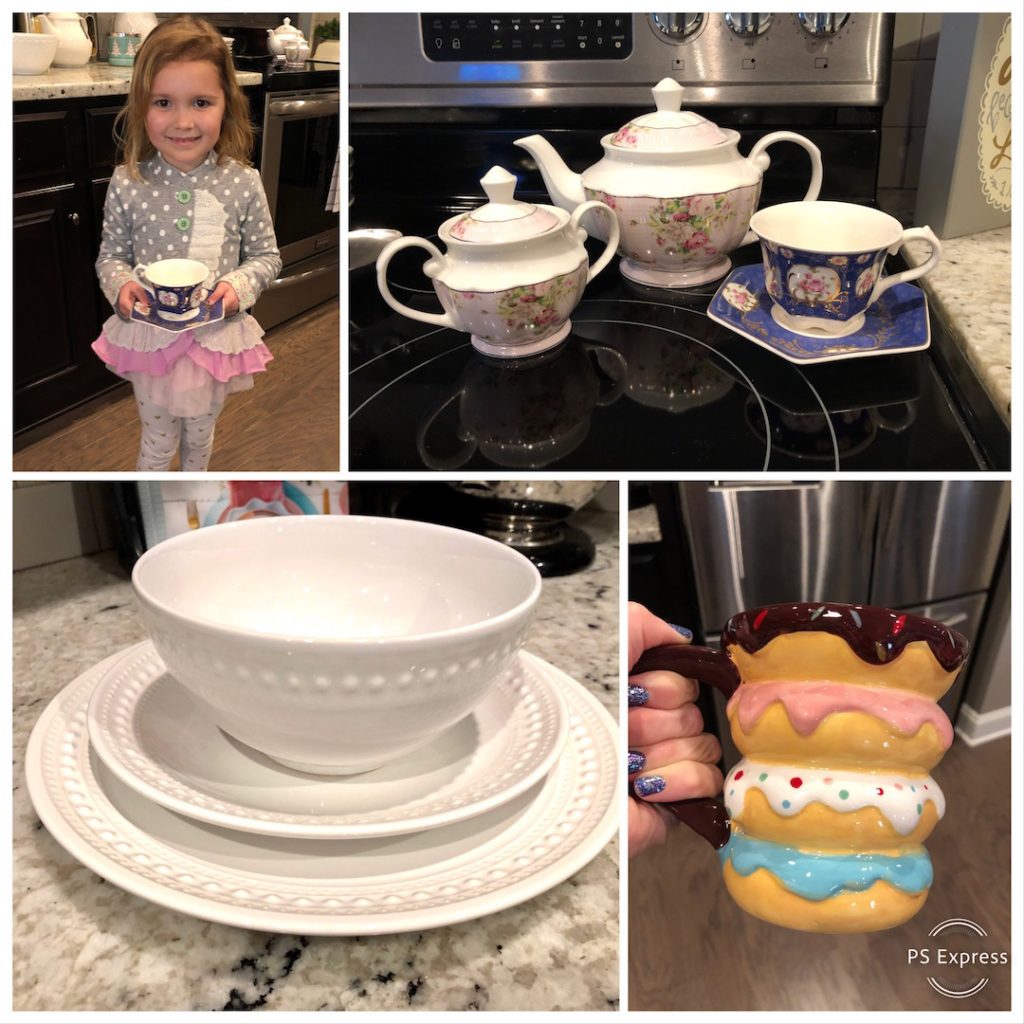 I have been looking for new dinnerware for a while, and I found these pretty white dishes at Home Goods and was able to get a set of 6 place settings. Well except they just had 4 matching bowls, but I found 2 others that coordinated well thankfully. They are the "Made in Portugal" brand that they carry there. Sophie also found this beautiful tea pot, sugar cup and teacup and I got it for her to display in her room. And how fun is this sprinkle donut mug?! I couldn't resist getting that!