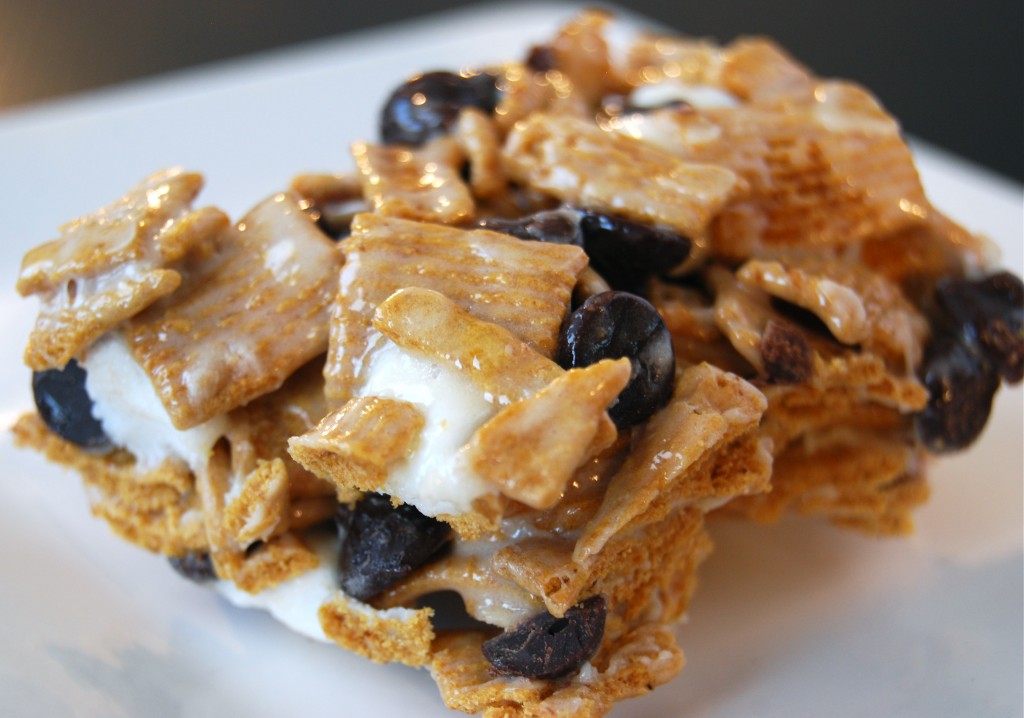 S'mores are one of my favorite things on this planet…literally. If something is s'mores flavored you better believe I'm going to be trying it. I've posted several s'mores items in the past and I just couldn't let the summer get away without one more s'mores treat. These were so fun to make and to eat! They had a great crunch and the best part is you can eat these year round because you don't need a bonfire! These would be great for kids too and a wonderful addition to any party because you can make them ahead of time. I kept mine stored in the fridge because I found that if I left them on the counter the golden grahams lost their crunch. Then I just popped them back in and they crunched right back up. Oh and I just noticed this calls for vanilla in the ingredients but not in the directions so I forgot to add it. They are perfectly good without it but I think it would add a nice depth of flavor. Have one of these s'more bars and savor the summer because it's almost gone!:) Oh and the best part: these are low in calories at only 135 per serving!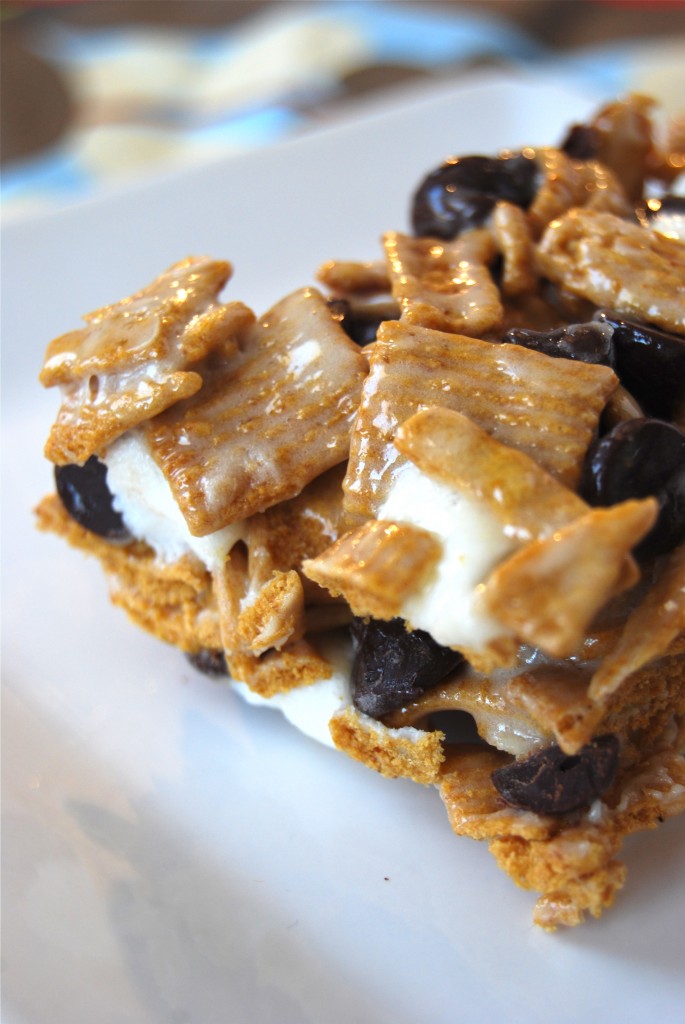 Golden Graham S'more Bars
Source: CDKitchen.com
Ingredients:
1 10 oz. bag mini marshmallows (Approx. 6 cups)
1 12 oz. package semi sweet chocolate chips
5 tbsp. butter (I used 2 1/2 tbsp. butter & 2 1/2 tbsp. smart balance to save even more calories)
8 cups Golden Graham cereal (one 12 oz. box)
1 tsp. vanilla (optional)
Directions:
Place package of chocolate chips in the freezer to chill. Spray a 9 x 13 baking pan, set aside.
Meanwhile, melt butter in a pot over medium heat. Once butter is melted, add in 5 cups of marshmallows and stir until almost completely melted. Stir in vanilla if desired. Remove from heat and transfer butter mixture to a large mixing bowl and add cereal, stirring to coat. Once cereal is coated, remove chocolate chips from freezer and add to cereal mixture. Also add in the remaining cup of marshmallows. Gently stir until evenly distributed.
Press cereal mixture into prepared baking pan. Cover and refrigerate until set. Turn out onto cutting board and cut into squares. Keep stored in an air tight container in the refrigerator.Makes approximately 20-24 bars depending on how big you cut them.