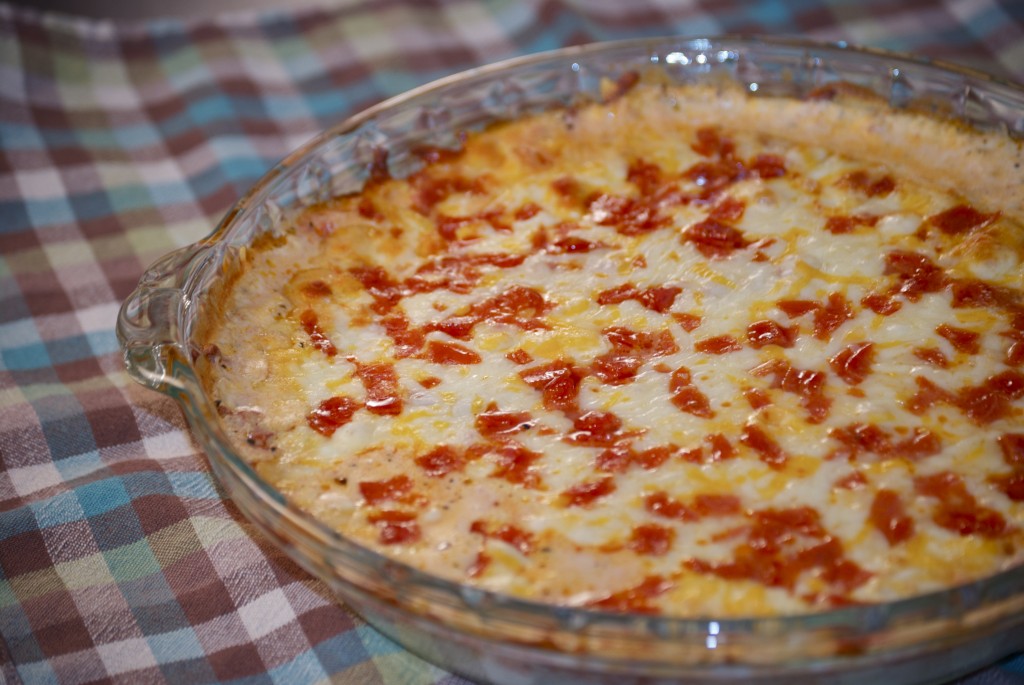 Adam had a work potluck Christmas party and asked if I would make something.  I normally do desserts for his work stuff but this time I wanted to try out a new appetizer.  I went perusing through my recipes and found one my friend Lori had given me for Pizza dip.  I also went googling and found another recipe that was pretty much the same with just some minor adjustments so I decided I would try it! This dip was AH-Mazing! I only tried one chip dipped for quality control but I could tell this would be hard for me to stay out of!! I am thinking I'm going to be making this again very very soon! You can also customize it by adding your own favorite pizza toppings.  I rolled with pepperoni but you could do green pepper, onions, olives, whatever you like on your pizza.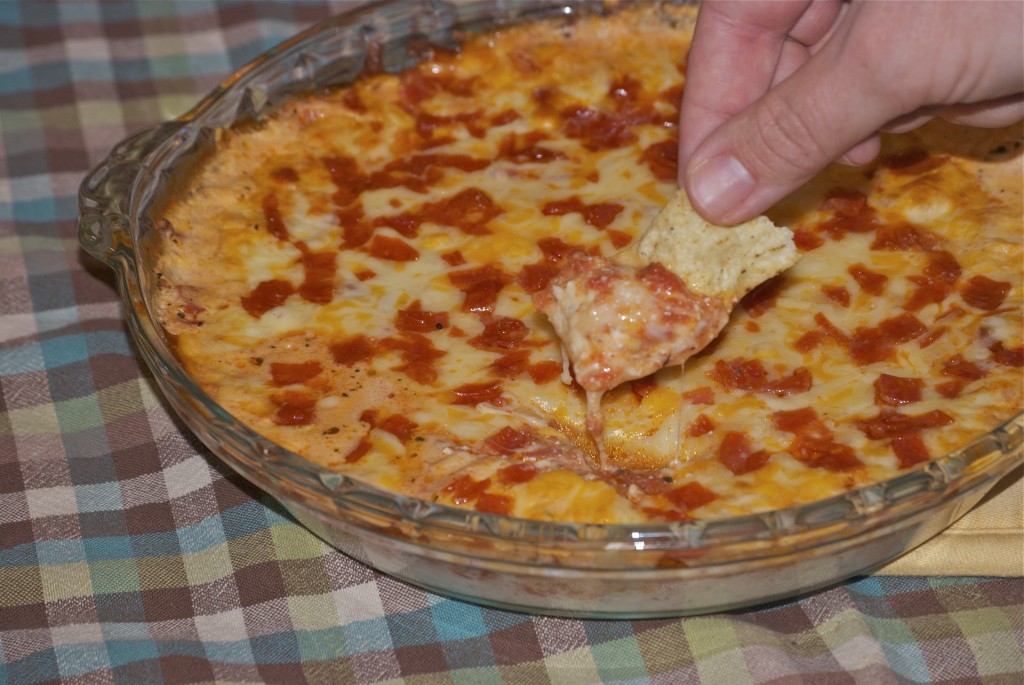 Hot Pizza Dip
Source: My Friend Lori & Food.com , originally from Taste of Home Magazine
Ingredients:
8 oz. 1/3 less fat cream cheese, softened
1 tsp. Italian seasoning
1/4 tsp. garlic powder
8 oz. shredded mozzarella
4 oz. shredded cheddar cheese (I used a four cheese blend)
1 1/4 cups pizza sauce
Pepperoni, finely chopped
Directions:
Preheat oven to 350 degrees.
In a medium sized bowl stir together the cream cheese, Italian seasoning and garlic powder until well incorporated.
Spread the cream cheese mixture into the bottom of a 9 inch pie pan.
In a small bowl combine the mozzarella & cheddar, then sprinkle half of the cheese mixture over top of the cream cheese layer.  Spread the pizza sauce over the cheese and evenly distribute.  Top with remaining cheese then sprinkle the top with the pepperoni or toppings of your choice.
Bake for approximately 20 minutes until cheese is melted and bubbly.  Serve with tortilla chips or triscuits.