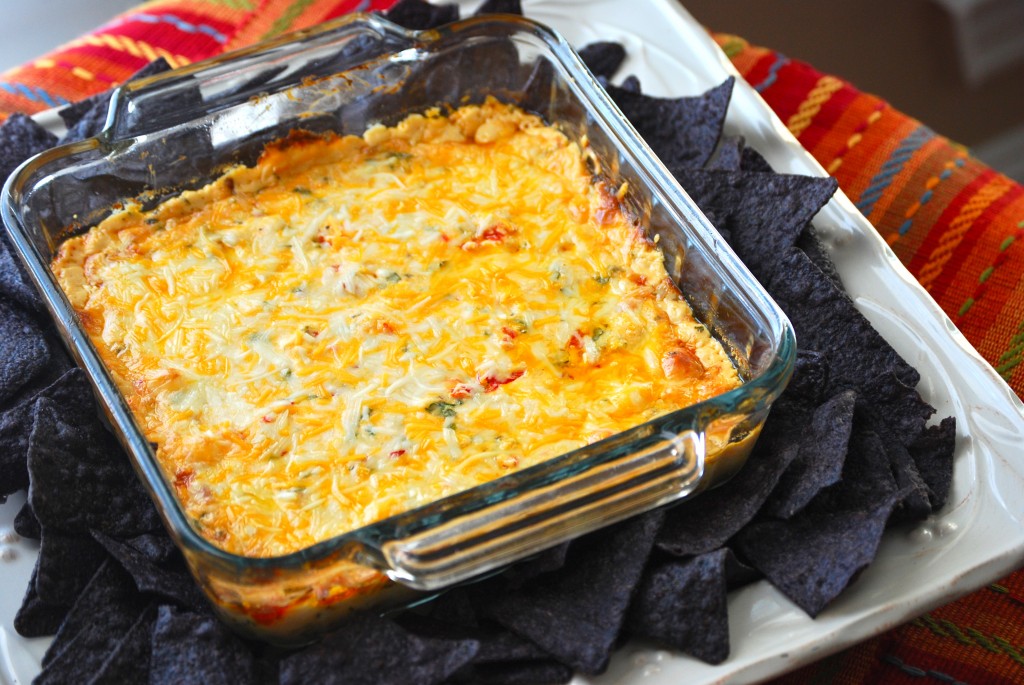 Still looking for a great appetizer to bring to your super bowl party? Look no further! This dip is my new favorite! It's cheesy, has a nice spice to it and is very comforting.  I actually made this as a side dish and served it along side chicken tacos & cilantro lime rice and it paired fabulously.  I used just one jalapeno and it had a small kick to it, but you can definitely up the heat depending on your personal heat tolerance.  This is great for parties, or just dinner for your family! I served this with tortilla chips, but it would be great with cubes of french bread too.  I also lightened it up a bit with light mayo & reduced fat cream cheese.
I should also mention I made this on Sunday after a very heartbreaking Australian Open final in which my beloved, Rafa Nadal lost again to his arch rival, Djokovic. It was an amazing, epic match and both played their hearts out in a grueling 5 sets which took them 5 hours 53 minutes! Can't believe they were still standing at the end. This dip definitely helped ease the pain. So if your team loses this Super Bowl, just make this dip and it will make you feel so much better!:) I also made brownies too…I needed a major pick me up!;) I'll share those later this week.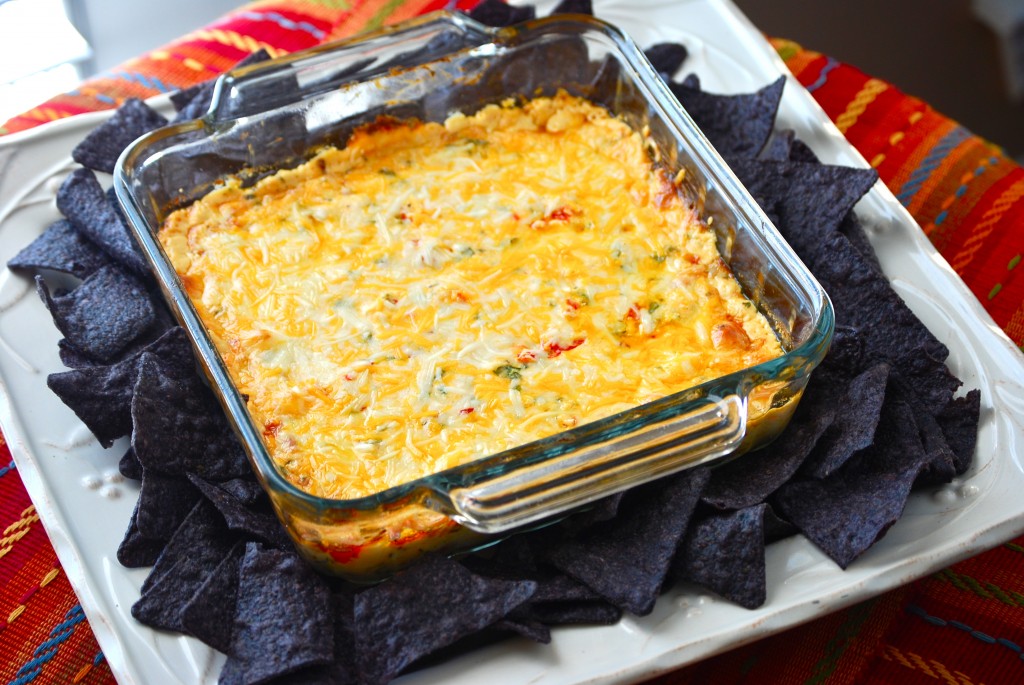 Baked Southwest Cheese Dip
Source: Pink Parsley, originally on Southern Living January 2011
Ingredients:
1/2 cup light mayo
6 oz. 1/3 less fat cream cheese, softened
3/4 cup roasted red bell pepper, chopped (I used jarred but you can char your own)
1-2 jalapeno peppers, seeds and ribs removed, finely chopped (use more or less depending on your heat tolerance)
8 oz. 2 % reduced fat sharp cheddar cheese, grated
8 oz. pepper jack cheese, grated
1/3 cup onion, finely chopped
1/3 cup cilantro, finely chopped
1 tsp. Worcestershire sauce
1/4 tsp. ground red pepper
Pinch salt & pepper (to taste)
Additional 2 tbsp. cheddar cheese, grated (for topping)
Directions:
Preheat oven to 350 degrees and spray a 2 quart baking dish with cooking spray, set aside.
In a medium bowl add all ingredients, except for the additional 2 tbsp. cheddar cheese. Stir well until all ingredients are incorporated.  Spread mixture into the prepared baking dish.  Sprinkle the additional 2 tbsp. cheddar cheese evenly over the top. Bake for 20 to 25 minutes, until cheese has melted and is bubbly.  Serve with tortilla chips.