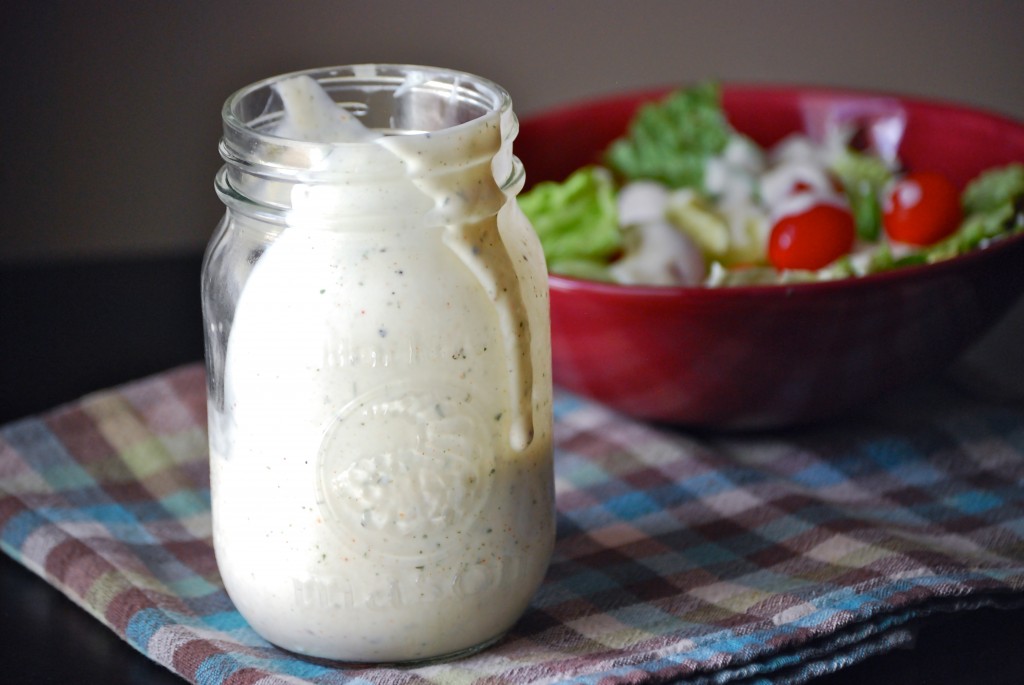 Adam & I love to eat at Outback.  Well, most of the time we get it to go and bring it home to eat, but still we love it.  My favorite is their Filet Foccacia sandwich with sweet potato fries, which I dip in Honey Mustard.  So delicious! We also especially love their salad and are completely head over heels for their ranch dressing.  The other day when I was brainstorming what to make for dinner, I decided we'd have our favorite homemade french dip sandwiches AND try to replicate Outback's ranch dressing for our salads!! Fakeout takeout at home!
So I went in search of a recipe and found tons of resources. Most all the recipes were similar, but I settled on this one because it had tons of reviews and comments. I followed some of their suggestions and did half mayo & half sour cream and upped the amount of cayenne for an extra kick.  I am in love with this ranch dressing!! At first I thought it was too spicy, but once I put it on the salad it was perfect.  It's very similar tasting to Outback's dressing, though I have no idea if this is how they really make it.  But this is a great at home version and I love the consistency too, not to thin and not to thick…but just right.  I highly recommend letting this sit overnight so the flavors marry.  Also, I made this with light mayo & sour cream but feel free to use full fat ingredients.
*Disclaimer: I am in no way affiliated with Outback Steakhouse or being reimbursed in any way by them, all opinions are my own.  We just love it!:)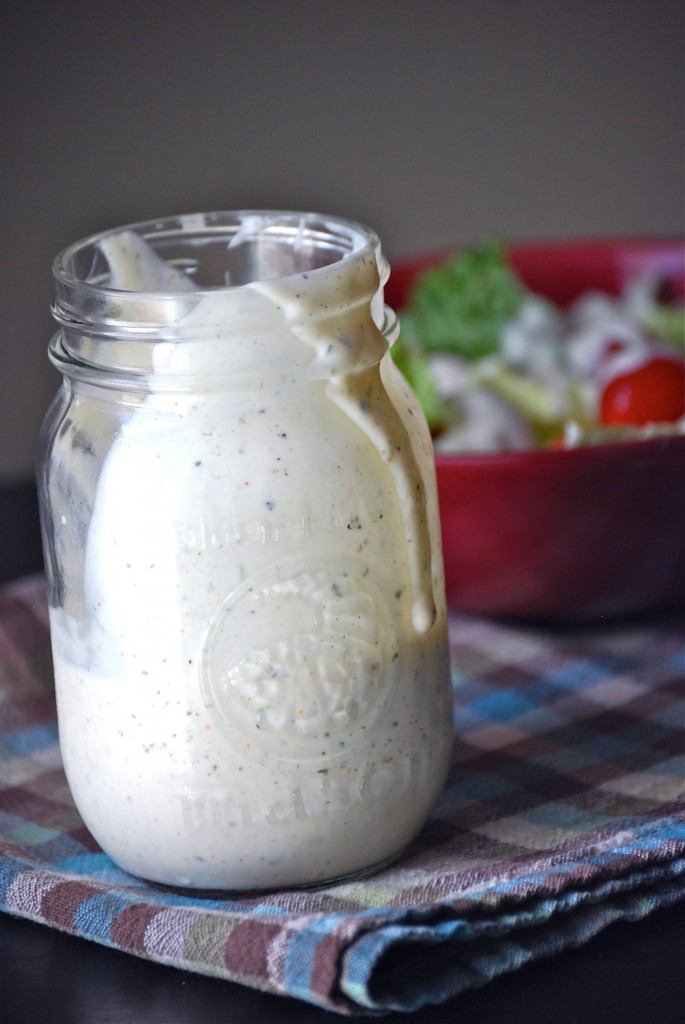 Outback Steakhouse Ranch Dressing
Source: Food.com
Ingredients:
1 packet Hidden Valley Ranch Dressing Mix, Buttermilk Recipe (0.4 oz package or approx. 1 heaping tablespoon)
1/2 cup light mayonnaise
1/2 cup light sour cream
1/2 cup buttermilk*
1/4 tsp. freshly ground black pepper
1/4 tsp. ground cayenne pepper (or 1/8  tsp. for less heat, or use  1/4 tsp. paprika)
1/8 tsp. garlic powder
1/8 tsp. onion powder
Directions:
Whisk together all ingredients in a medium sized bowl.  Cover and chill for at least 1 to 2 hours, preferably overnight.  Use as dressing for salads or a dip for veggies, fries or chips.
*If you are out of buttermilk like I was, add 1/2 tbsp. vinegar into a 1/2 cup measuring cup.  Fill the measuring cup the rest of the way full with skim milk and allow to sit for 10 minutes before adding to mixture.