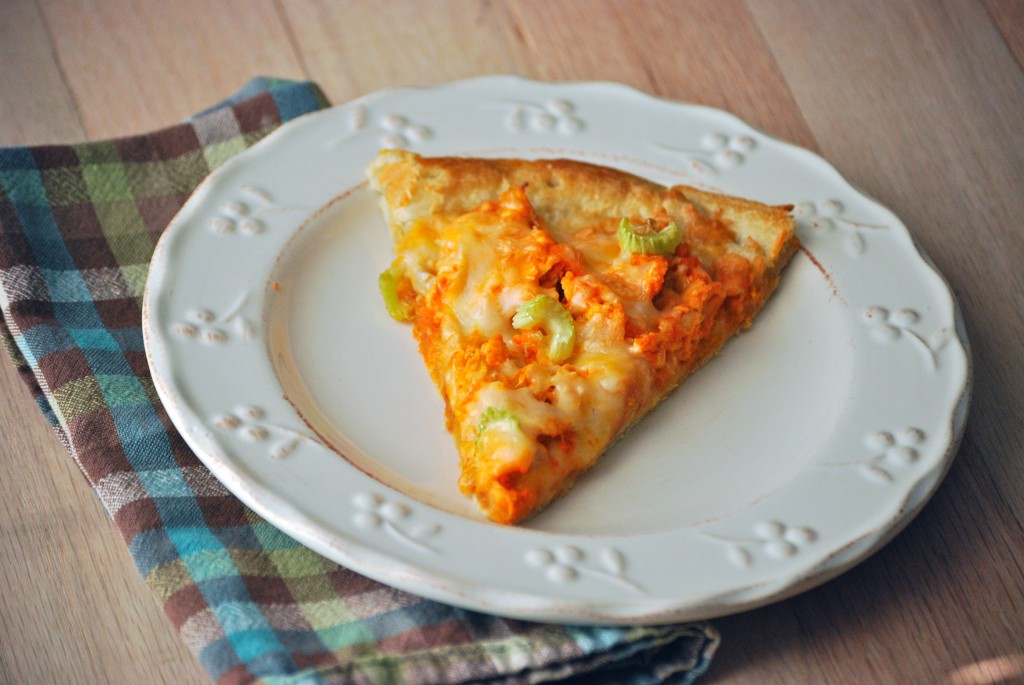 So it's FOOTBALL time!!!! I'm super pumped my Titans are back in action, even though they lost this weekend it was still fun to watch.  And I love all NFL, so I loved watching all the games.  I thought I would make a gameday friendly meal and what says football better than pizza & wings? I found this recipe from my friend Nicole that combined the two! Winner! This had great flavor and I love the spiciness and the ranch on top helps to cool it down a bit.  I did use a prepackaged pizza crust, which I won't do again. I will definitely stick to using this pizza crust instead!   The flavors of the toppings were fabulous! Great pizza and so easy to put together.  Oh and I just realized I took the pictures without the ranch dressing drizzled over top! Grrr!! Definitely drizzle with ranch or blue cheese dressing, it makes the pizza! I also opted not to use the blue cheese since Adam hates it (crazy, right?) so I just upped the cheddar.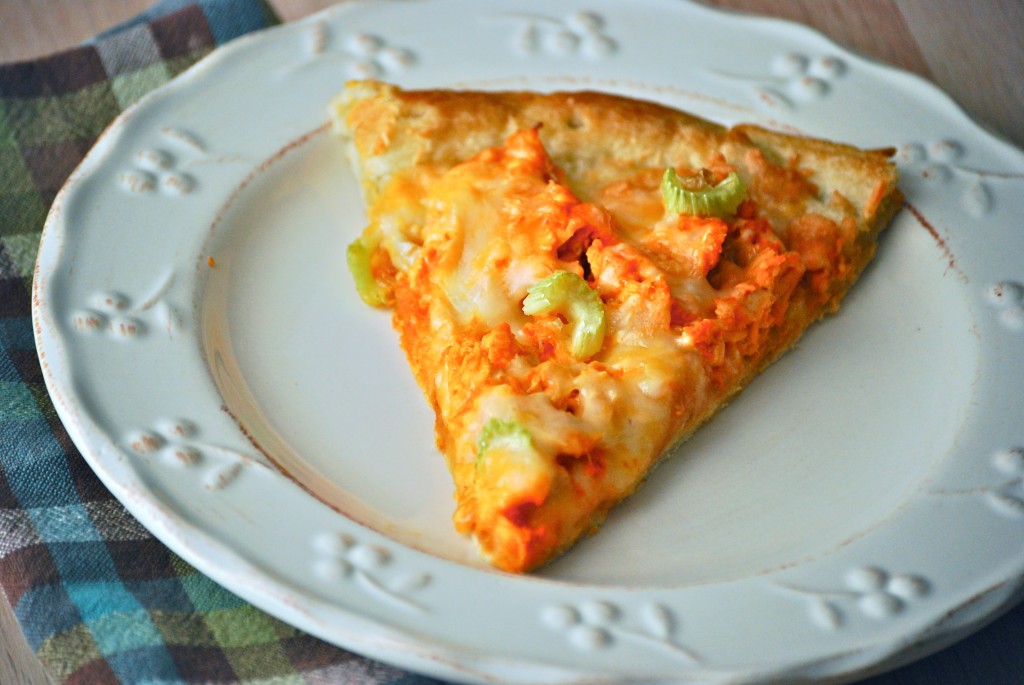 Hot Wing Pizza
Source: The Marvelous Misadventures of a Foodie
Ingredients:
1 recipe pizza dough
1 tbsp. butter
1/2 cup Frank's Buffalo Hot Sauce
1 large or 2 small boneless skinless chicken breasts, shredded
1 tbsp. brown sugar, packed
3/4 cup shredded cheese of your choice (I used Mexican four cheese blend)
1/4 cup blue cheese crumbles*
1 stalk celery, sliced
Sliced Red Onion (optional)
Ranch Dressing for drizzling over top
*If desired, omit blue cheese and use 1 cup shredded cheese
Directions:
Preheat oven to 500 degrees.  Spray pizza pan with cooking spray.  Spread dough out into a 10 to 12 inch circle on the pan.  Pre-bake dough for 4-5 minutes.
While the dough pre-bakes, in a small saucepan, melt the tbsp. of butter over medium heat.  Once melted, add the buffalo sauce and brown sugar and stir until combined.  Remove from heat and add shredded chicken.  Stir to coat.
Remove the pizza crust from the oven and top with the chicken mixture, spreading it evenly over the crust.  Sprinkle cheese and blue cheese evenly over the top.  Evenly disperse the celery over top of the cheese.  Bake for 10 to 12 minutes, until cheese is melted and bubbly.  Remove from oven and cut into slices. Serve drizzled with ranch dressing.