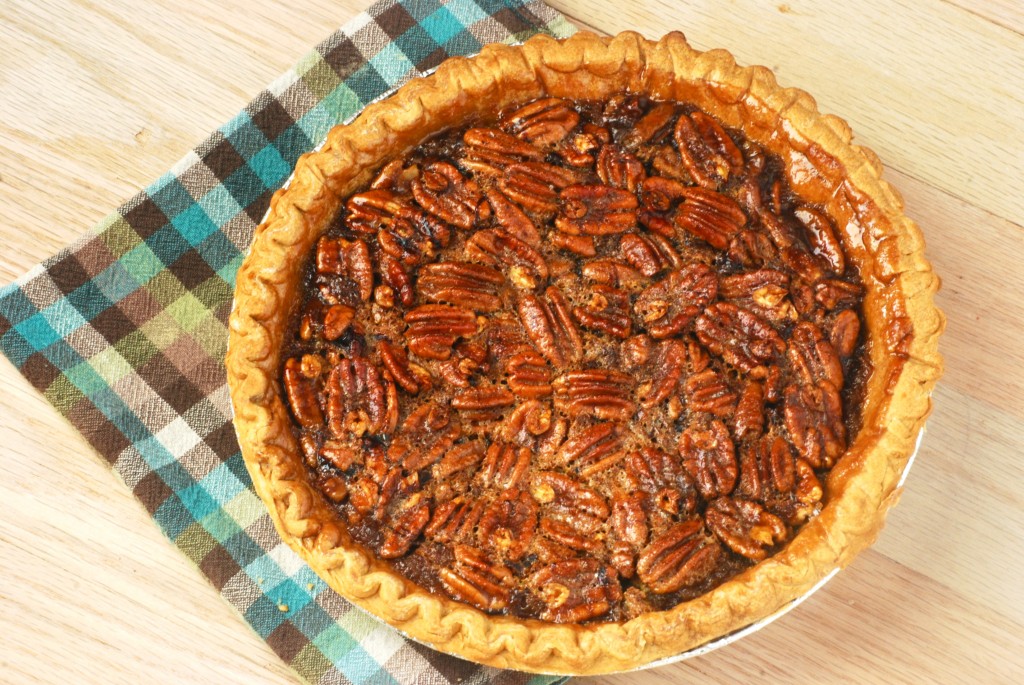 So now that it's November, it's officially Holiday season!! Have you started planning your Thanksgiving menu yet? We go to my mom's and she makes most everything but I usually bring one or two dishes, but I have no idea what I'm bringing yet.  My mother-in-law always makes a fabulous pecan pie around the holidays and I've never tried making it before.  Well I am taking them dinner tonight and thought it would be fun to try making her Pecan Pie.  Its crunchy and gooey and sweet, everything you love about pecan pie.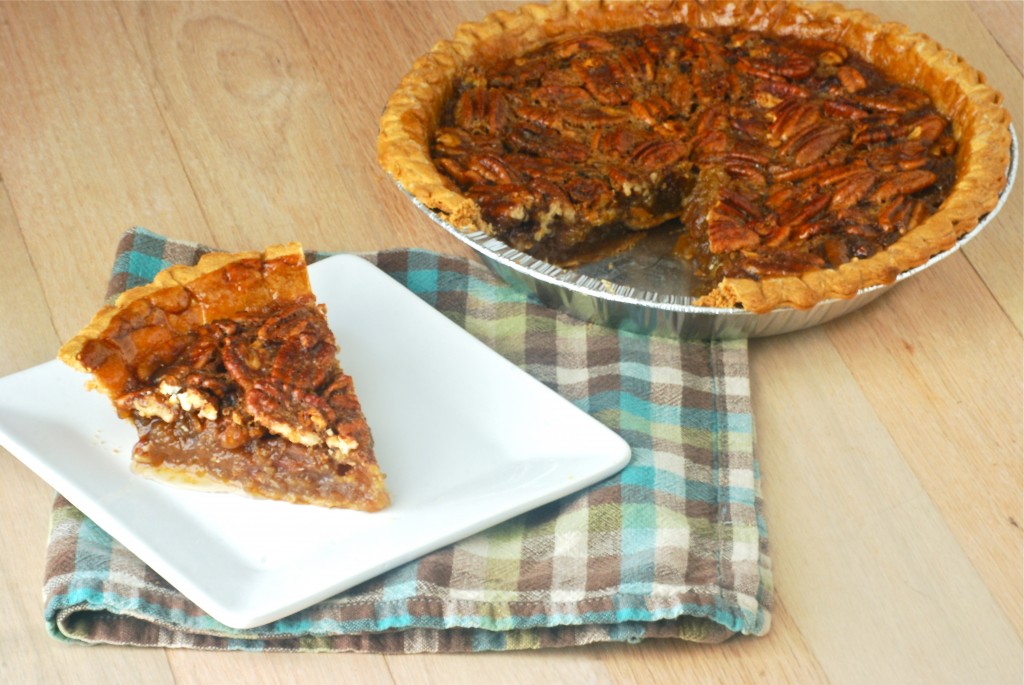 Well, if you follow me on instagram you may have seen my post about my late night grocery store run after an epic baking fail. Well, this was it. I was going to make my own pie crust, but this week is crazy and I didn't have enough time to let the dough rest in the refrigerator.  So I got a premade frozen pie crust.  No problem right? Well, I didn't realize it called for a deep dish pie crust.  Thankfully I put a baking sheet under it or my oven would've been covered in sticky pecan. Yes, it ran over and the top of it burned.  I wasn't going to let this pie get the best of me, so I marched out of the house at 10:30 pm and went to the grocery for a deep dish pie crust and made it all over again.  This time with glowing results!  If you have the right pie crust, this is super easy to throw together. You can also use homemade pie crust, which I will definitely do next time when I have more time and plan ahead better.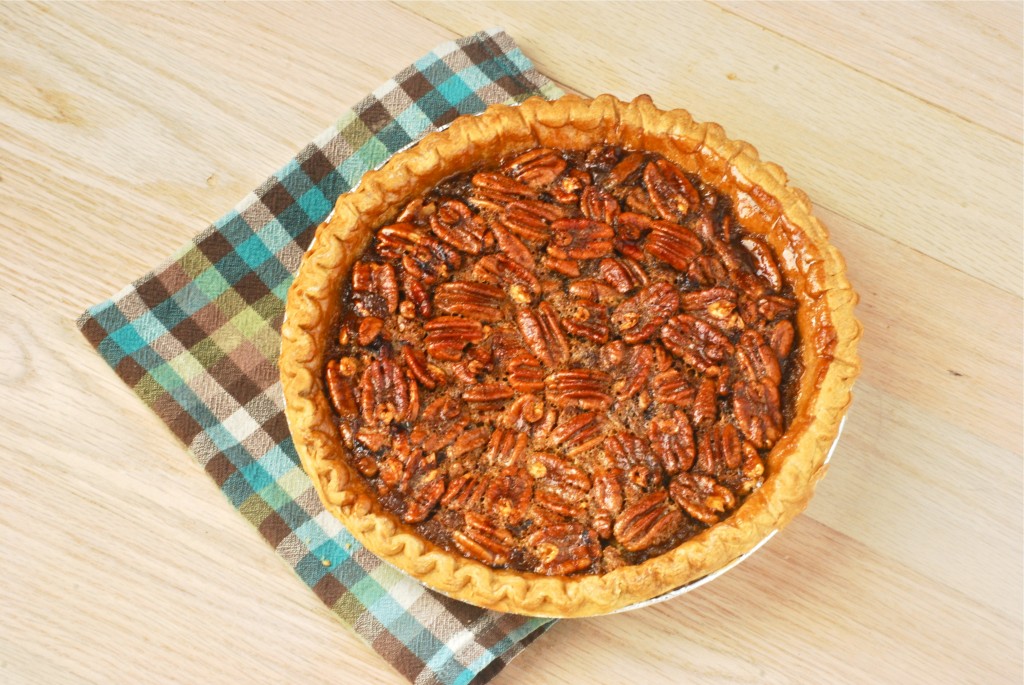 Classic Pecan Pie
Source: My Mother-in-Law & Karo Syrup 
Ingredients:
3 Eggs, slightly beaten
1 cup Light Corn Syrup
1 cup Sugar
2 tbsp. unsalted butter, melted
1 tsp. vanilla
1 1/2 cups pecans
1 deep dish pie crust*
Directions:
Preheat oven to  350 degrees.
In a large bowl, stir together eggs, corn syrup, sugar, melted butter & vanilla until combined.  Stir in pecans until evenly distributed.
Pour batter into your pie crust.  Place filled pie crust onto a baking sheet in case of any spill over.
Bake for approximately 50 to 55 minutes, until pie is set. Tap the center of the top of the pie and it should spring back lightly.
Transfer to a cooling rack to cool completely.
*If using a premade frozen pie crust, place baking sheet in oven while you preheat and then place the pie on top of baking sheet when ready to bake.