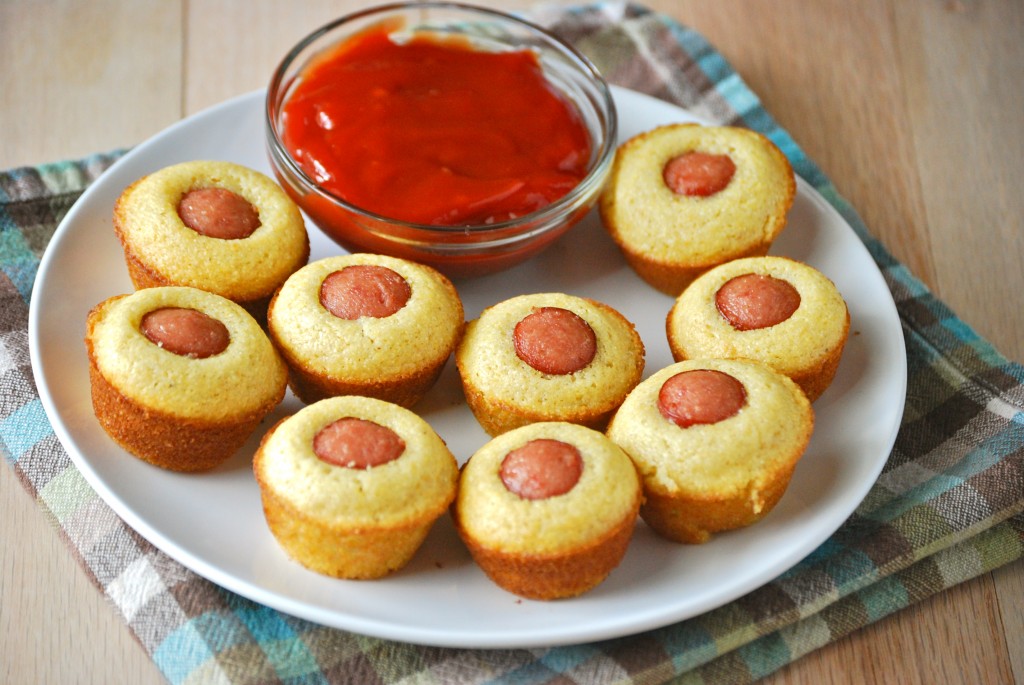 I was reading through my Google Reader last week and saw these corn dogs on Chef-In-Training, which look amazing! I've been wanting one ever since.  Well, frying makes me a bit nervous since I've definitely had a big frying fail before, and I remembered these cute little baked corn dog mini muffins and thought that was the perfect way to satisfy my taste for a corn dog.  I used the Oscar Meyer Selects all beef hot dogs with no nitrates or nitrites, which were great tasting hot dogs! These corn muffins were so good! They are so tiny and cute and would also be great for a party.  And these are sure to be a  huge hit with the kiddos too! These use a homemade cornbread recipe (which actually made fabulous tasting cornbread too! Adam made us some cornbread pancakes with the leftover batter.), but you can certainly use a mix to save time.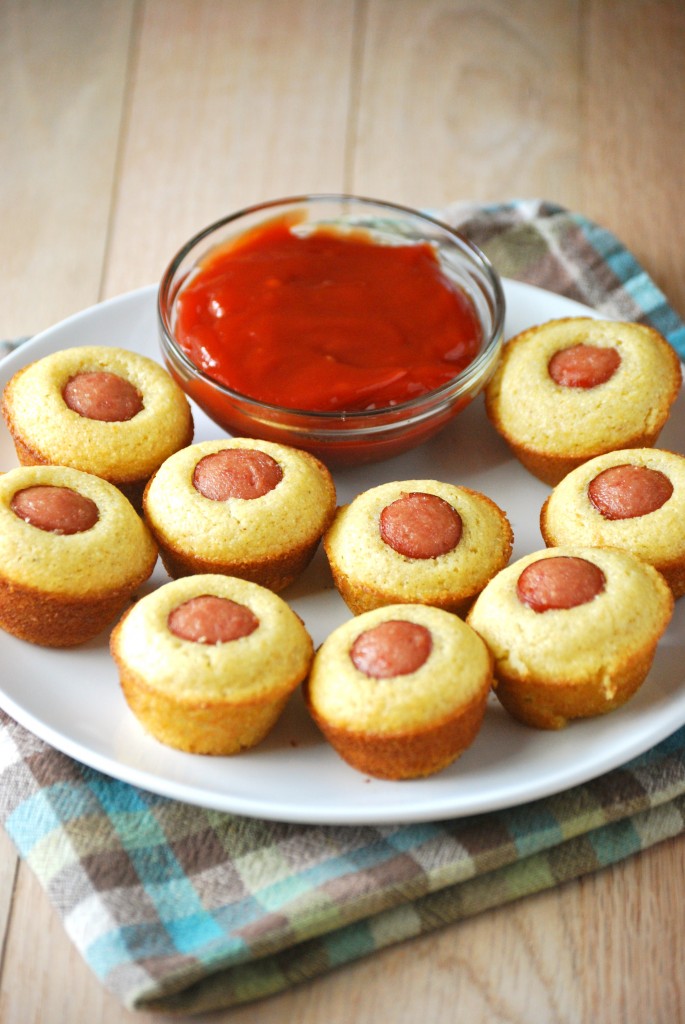 Mini Corn Dog Muffins
Source: Six Sister's Stuff, originally Iowa Girl Eats
Makes approximately 48 muffins
Ingredients:
1/4 cup unsalted butter, melted
1/4 cup unsweetened applesauce (or an additional 1/4 cup melted butter)
1/2 cup sugar
2 eggs
1 cup buttermilk
1/2 tsp. baking soda
1 cup cornmeal
1 cup all purpose flour
1/2 tsp. salt
8 to 10 all beef hot dogs, cut into 1 inch bites
Directions:
Preheat oven to 375 degrees.  Spray a mini muffin pan with cooking spray, set aside.
In a medium sized bowl, stir together the melted butter, applesauce, and sugar until incorporated. Add in eggs and whisk together.  Pour in buttermilk and stir to combine.
In a separate bowl, whisk together the baking soda, cornmeal, flour, & salt. In two batches, whisk dry ingredients into wet ingredients until fully incorporated.  Batter will be lumpy.
Place one tablespoon of batter into each muffin cup. Stick one hot dog bite in the center of each muffin cup vertically.
Bake for approximately 8 to 10 minutes, until muffins are golden brown. Remove muffins from oven and cool in the pan for a few minutes.  Run a knife around the edge of each mini muffin and pop them out.  Place on a plate and serve with ketchup and mustard for dipping if desired.
Store leftovers in an airtight container in the refrigerator.  The leftovers taste great, just heat them in the microwave for approximately 20 seconds or so.