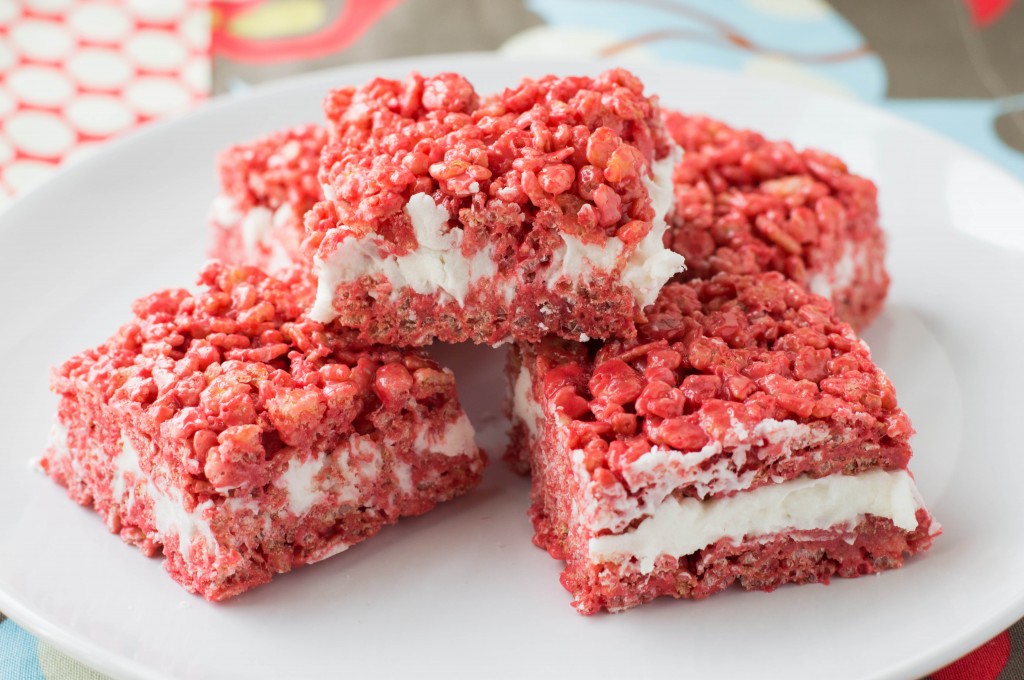 So I have one more red velvet recipe for you! This one is super quick & easy to put together and will definitely be a crowd pleaser! The best part is it's like a cross between a rice krispie & a cake since it has frosting sandwiched in between! The subtle hint of the red velvet paired with the buttercream made these an awesome dessert! And I was strong and only had one little sliver to try and sent the rest to a youth retreat.  Hope you all have a Happy Valentine's Day!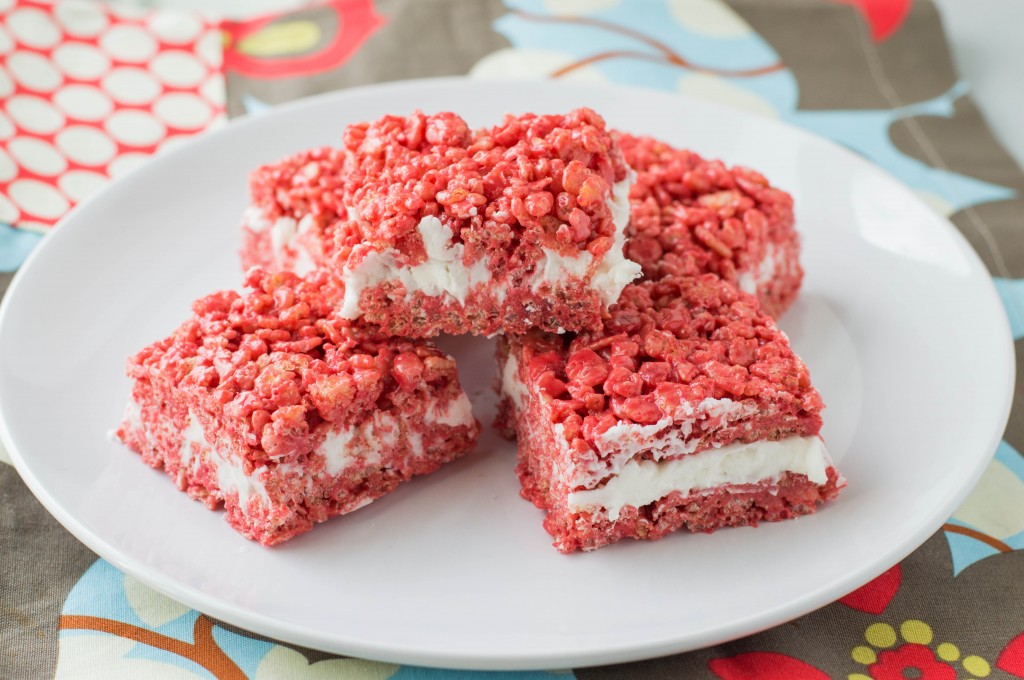 Red Velvet Rice Krispie Treats
Source: Cookies & Cups
Makes Approximately 24 treats
Ingredients:
1/4 cup (1/2 stick) unsalted butter
One 10.5 oz. bag mini marshmallows (or a 10 oz. bag of large marshmallows)
1/3 cup dry Red Velvet Cake Mix
6 cups Rice Krispies Cereal
Your Favorite Buttercream Frosting (recommend 1/4 recipe of this one)
Directions:
Cover a 10 x  15 jelly roll pan with foil & spray with cooking spray. (If you don't have exactly this size, you can fold up the sides of the foil to sort of make a smaller pan).
In a large pot, add the butter and cook over low heat until melted.  Add in marshmallows and stir until fully melted and smooth. Remove from the heat and stir in the cake mix until fully incorporated.
Add in the rice krispies and stir quickly until fully coated with the red velvet marshmallow mixture.
Spread into prepared pan and press down until it evenly covers the pan.  Let cool completely (this didn't take too long for me).
While they cool, make your frosting.  Once the krispie treats are cooled, cut the krispie treat sheet in half.  Spread the frosting  evenly over one of the rice krispie treat halves.  Top with the other krispie treat half and then cut into squares.  Store in an airtight container.