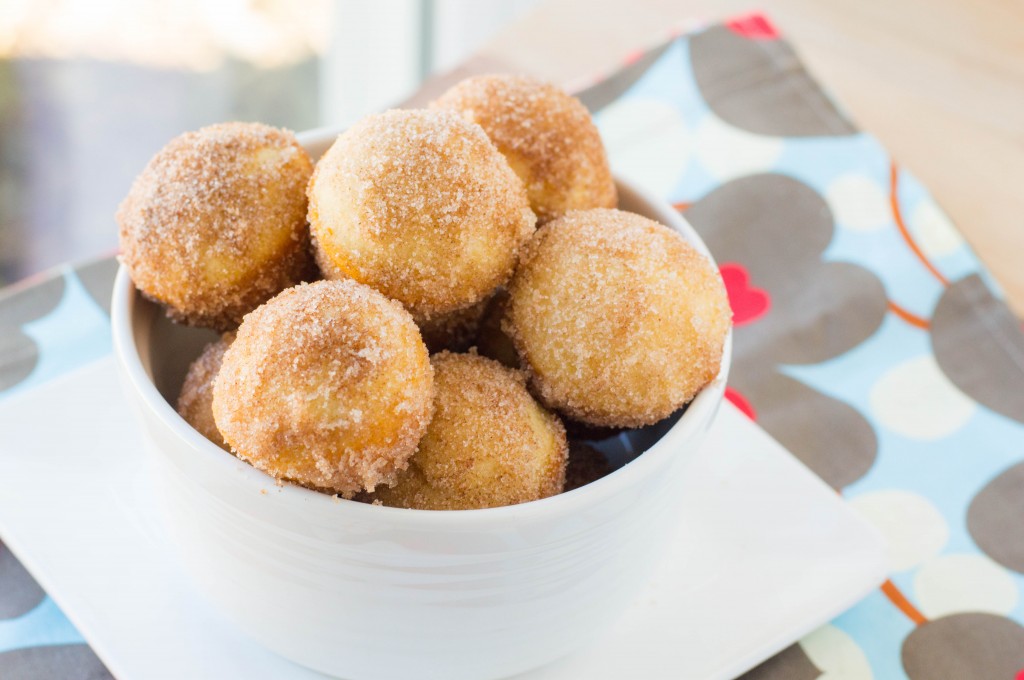 It's almost one of my favorite days of the year, Cinco de Mayo! Pretty much just because it's an excuse to eat my favorite Mexican food! This year to get ready I thought I'd go the dessert route.  I've had these little bites on my radar for quite some time and am so glad I finally made them!! These are amazing!! They taste pretty much just like cinnamon sugar cake donuts. They are soft and pillowy and sugary, perfect after a big plate of turkey nachos or a burrito bowl.  And they are little so you can feel no guilt about popping 2 or 3 in your mouth! 😉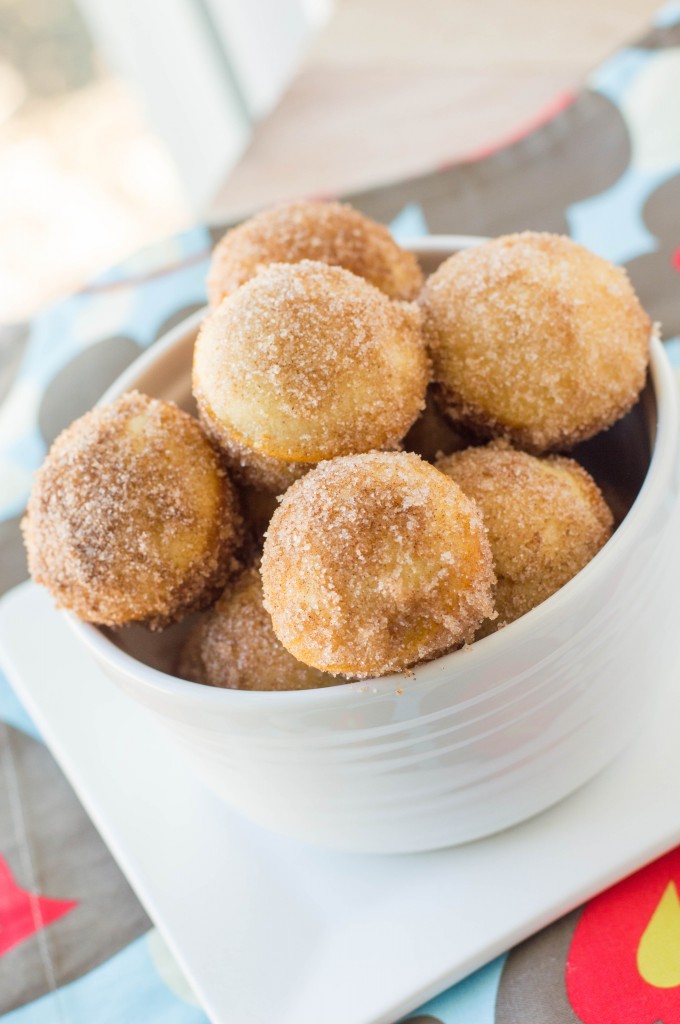 Baked Mini Churro Bites
Source: Erica's Sweet Tooth
Makes approximately 22 to 24 bites
Ingredients:
For the Churros:
1 1/2 cups all purpose flour
1 tsp. baking powder
1/2 tsp. salt
1/4 tsp. cinnamon
1/4 tsp. ground nutmeg
1/2 cup sugar
1/3 cup unsalted butter, room temperature
1/2 tsp. vanilla
1 egg
1/2 cup milk
For Topping:
6 tbsp. unsalted butter, melted
1/2 cup sugar
1 1/2 tsp. cinnamon
Directions:
For the Churros:
Preheat oven to 350 degrees.  Spray a mini muffin pan with cooking spray, set aside.
In a medium sized bowl, add flour, baking powder, salt, cinnamon & nutmeg.  Whisk together until incorporated, set aside.
In the bowl of a stand mixer, add butter and sugar and beat on medium speed until light & fluffy, approximately 2 to 3 minutes. Reduce speed to low and add in egg and vanilla.  Mix until fully incorporated.  Alternately add in the flour mixture and the milk, starting & ending with the flour (add 1/3 of the flour, 1/2 of the milk, 1/3 of the flour, rest of milk, rest of flour). Beat until just combined.
Scoop batter into prepared mini muffin pan using a small cookie scoop.  Bake for approximately 15 to 18 minutes, until they begin to turn very lightly golden and bounce back when touched.
For the Topping:
While Churros bake, place butter in a small bowl and melt in 20 second increments in the microwave until fully melted.
In a separate small bowl, add sugar & cinnamon and stir to incorporate.
For assembly:
When churro bites are done baking, immediately run a butter knife around the edge of each one and pop them out and place on a cooling rack.  While still warm, dip each churro bite in the melted butter, coating lightly. Then roll in the cinnamon sugar mixture, coating liberally.  Serve warm or place back on cooling rack to cool completely.  Store in an airtight container for up to 3 days.