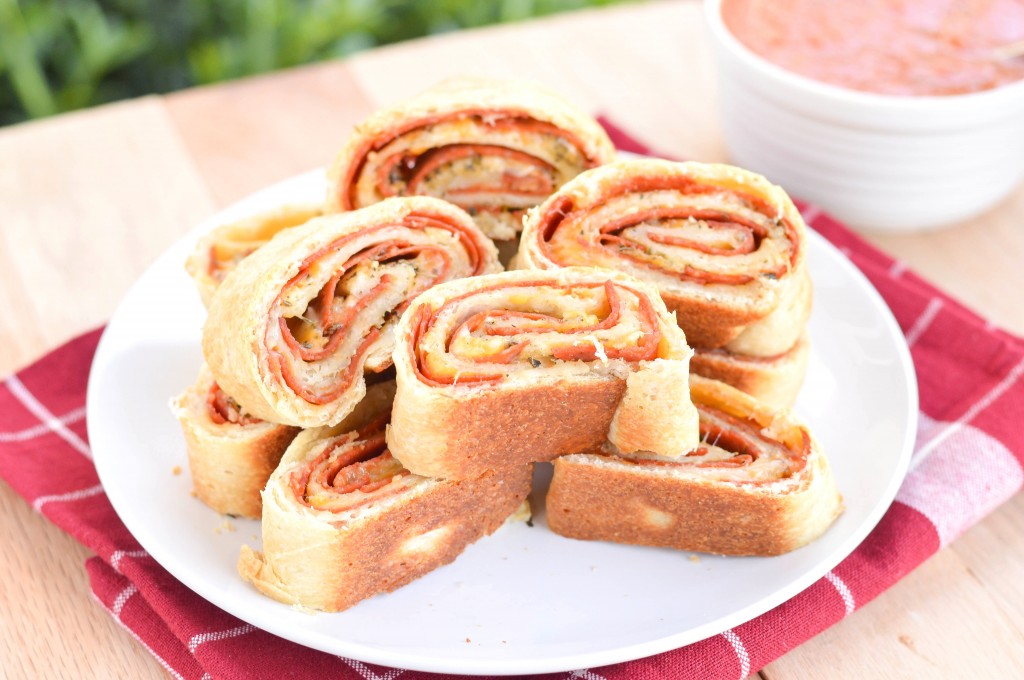 Are you ready for some football?!?! Since it's college football kickoff weekend, I thought it would be appropriate to post another appetizer. Do you love college football, or just love the football food? I love both, haha! Even if you don't love football, you will love this pizza roll! Definitely a fun twist on regular pizza and can easily be doubled or tripled for a large crowd. It would also be great to serve as an entree paired with a salad. I made it from a pre-made pizza crust which made it super quick and easy, but you can definitely make the crust from scratch if you'd like.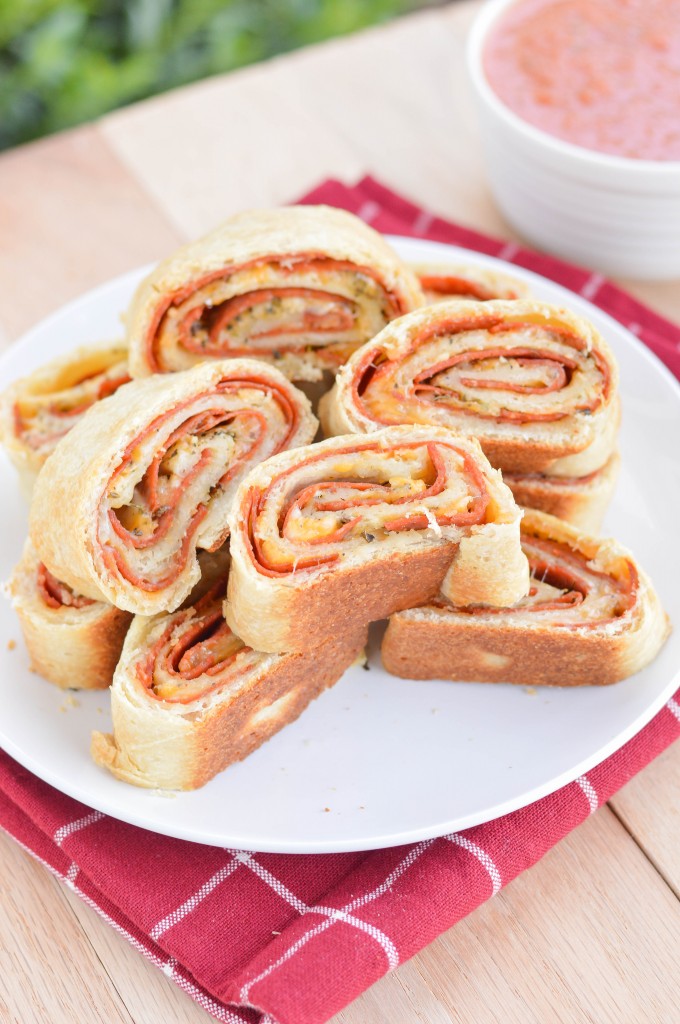 Pepperoni Pizza Rolls
Source: What About Pie?
Makes 1 Pizza Roll Log, approximately 10-12 slices
Ingredients:
1 container pre-made refrigerated pizza dough (or 1 dough recipe from scratch)
Approx. 1-2 tbsp. Extra Virgin Olive Oil
Approx. 45-50 small pepperonis
1 1/2 cups shredded colby jack cheese (or cheese of your choice)
1/4 cup grated parmesan cheese
1 tbsp. Italian seasoning
1/8 tsp. garlic powder
Pinch Salt
Pinch freshly ground black pepper
Pizza Sauce (for dipping)
Directions:
Preheat oven to 375 degrees. Spray a baking sheet with cooking spray.
Roll out the pizza dough into a square shape approx. 12″ x 12." Brush dough lightly with olive oil. Place pepperonis closely together in rows onto the dough, leaving approx. 1/4 inch around the outside edge. Sprinkle shredded cheese evenly over top, then top with the parmesan. Evenly sprinkle the Italian seasoning, then the garlic powder, salt & pepper over top.
Starting with one side of the dough, gently roll the dough up, place it seam side down on the prepared baking sheet. Brush top of dough with olive oil.
Bake for approximately 15 to 20 minutes, until crust is crispy and lightly golden brown. Remove from oven and let cool slightly before cutting into slices. Serve with your favorite pizza sauce for dipping.
Notes:
*I would recommend doubling this recipe and making 2 rolls especially for a crowd.
*Can mix it up and add your favorite pizza toppings.
*I used turkey pepperoni and it worked great.