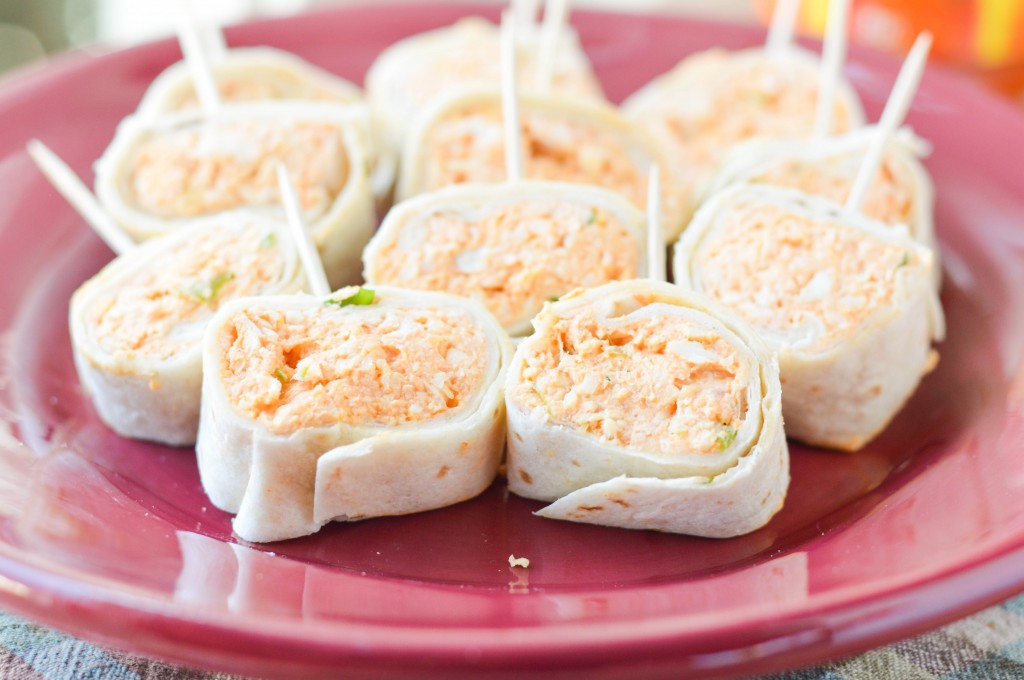 We had a dinner meeting last week and everyone was supposed to bring an appetizer. I found these buffalo chicken tortilla roll-ups and knew I had to make them. I LOVE buffalo chicken dip and this was just like that except not baked and put into a tortilla. These were incredible!!! Everyone kept going back for more and saying how much they loved them. They had a nice hint of spice without packing too much heat. This recipe couldn't be easier to make! I used a rotisserie chicken from the store to make it even easier. Your friends and family are going to ask you to make these all the time!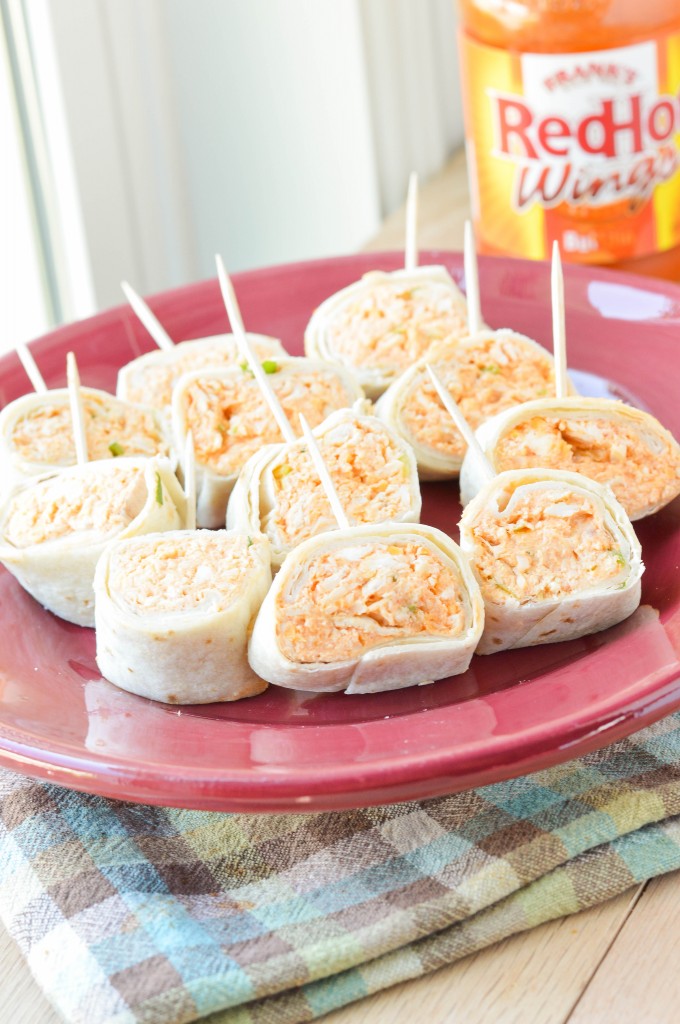 Buffalo Chicken Tortilla Roll-Ups
Source: Home Cooking Memories
Makes approximately 35-40 roll-ups
Ingredients:
1 (8 oz.) pkg. 1/3 less fat cream cheese, softened
1/2 cup buffalo wing sauce
1 1/4 cups shredded colby jack cheese
2 tbsp. ranch dressing
2 green onions, finely chopped
2 large chicken breasts, cooked & shredded
5-7 large flour tortillas
Directions:
In a large bowl stir together the cream cheese, wing sauce, cheese & ranch dressing until fully incorporated. Add in chicken and green onions and stir until fully incorporated and chicken is completely coated.
Spread approximately 3/4 cup of the mixture onto the center of a tortilla. Roll up tightly and place seam side down in an airtight container. Repeat for all remaining tortillas. Chill in the refrigerator for 2 to 4 hours. Remove from refrigerator and transfer to cutting board. Cut into 1 inch sections. Repeat for all tortillas. Serve cold and store in an airtight container in the refrigerator.
Notes:
*The refrigeration time prior to slicing allows flavors to marry and makes it much easier to slice.
*You may get more or less slices depending on how full you fill the tortillas or if you use larger or smaller tortillas.