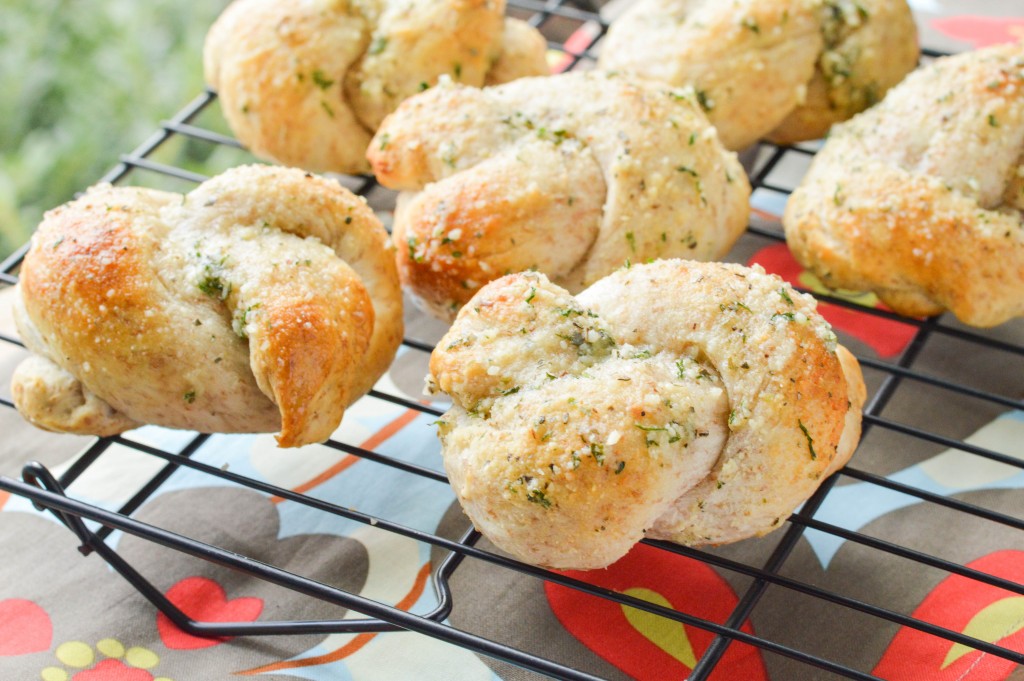 Need an easy way to amp up your regular dinner rolls or biscuits? Look no further than these Easy Garlic Parmesan Knots! These are super quick to make and everyone will think you slaved away at them all day long, when really it only takes like 15-20 minutes from start to finish! These are packed full of flavor from the herbs and pair so well with a variety of meals. I served these with the Skinny Chicken & Broccoli Alfredo and they went perfectly! These are a great side to serve with your meal on any weeknight too since they are so easy!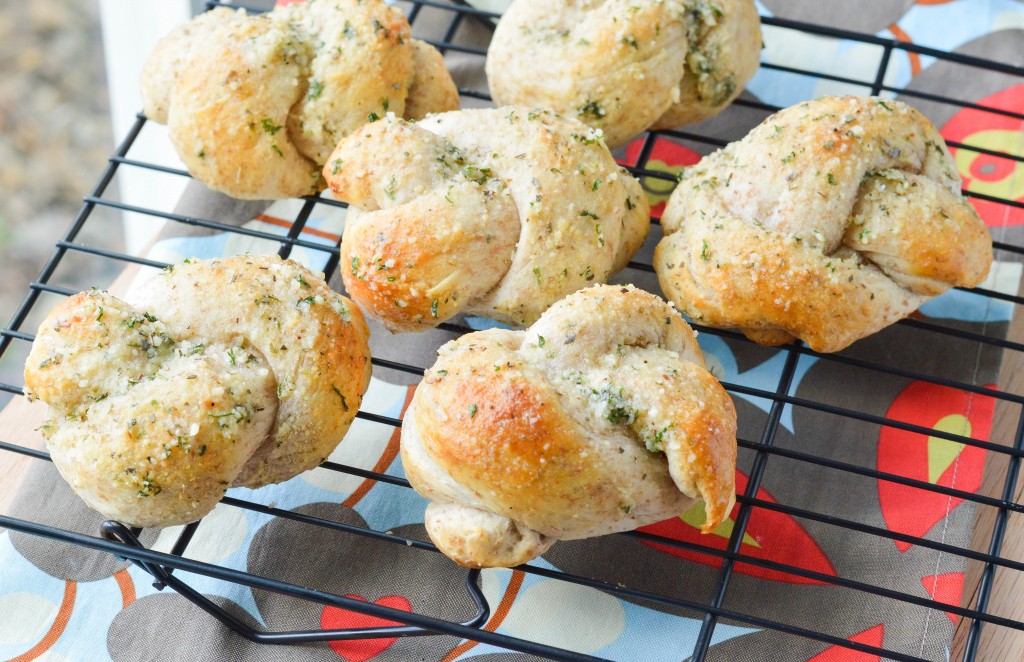 Easy Garlic Parmesan Knots
Source: The Comfort of Cooking
Ingredients:
1 can Golden Wheat biscuits (can use regular biscuits)
3 tsbp. unsalted butter, melted
2 tbsp. grated Parmesan Cheese
1/2 tsp. garlic powder
1/2 tsp. dried oregano
1/2 tsp. dried parsley
pinch salt
Directions:
Preheat oven to 400 degrees. Cover a baking sheet with parchment paper, set aside.
Roll out each biscuit into a 12 inch rope. Twist and tie up into a knot, tucking the ends underneath. Place each knot of dough approximately 2 inches apart on your prepared baking sheet.
In a small bowl, add melted butter, parmesan, garlic powder, oregano, parsley, & salt. Whisk together to incorporate. Using only half the butter mixture, brush each knot with the mixture.
Bake for approximately 8 to 10 minutes, until knots are lightly golden brown. Remove from oven and brush with the remaining butter mixture.