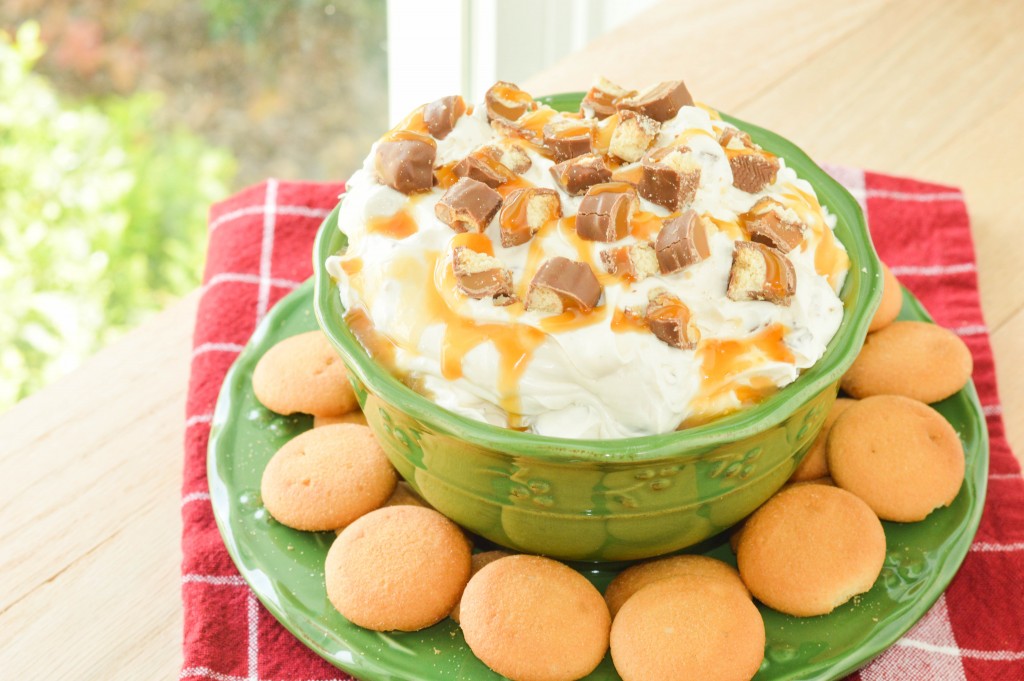 Our neighbors gave us a huge box of Twix Bars at Christmas that they weren't going to use and I've been wanting to bake with them for a while. Also, am I the only one that hoards Christmas candy and waits to use it until it's almost stale?! So, I've had this in mind to make for my monthly girls nights for a while, but I haven't been able to go the past couple of months. This month, I was finally able to go and had a chance to make this and use up those Twix! This
Twix Dip was such a decadent and addictive treat! It's awesome for girls nights or birthday parties or you know for just a fun treat with your favorite TV show or movie!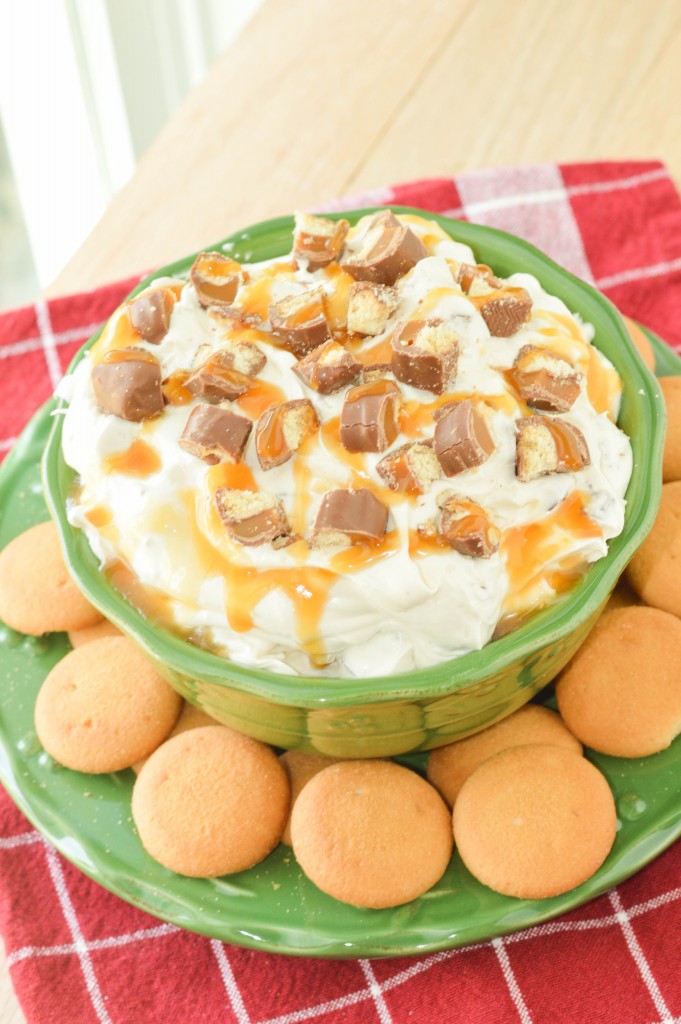 Twix Dip
Source: Just Us Four
Ingredients:
1 (8 oz.) package 1/3 less fat cream cheese, softened
1 (8 oz.) package whipped cream (cool whip or other brand)
Approx. 7 single twix bars (4 1/2 pkgs.) chopped (approx. 1 1/2 to 2 cups)
Approx. 1 tbsp. caramel sauce, plus more for drizzling on top
Vanilla Wafers or Animal Crackers for serving
Directions:
In the bowl of a stand mixer, beat cream cheese until creamy, add in whipped cream and beat until incorporated and fluffy. Stir in twix bars (reserving a small handful for topping) until evenly distributed. Start by adding 1/2 tbsp. caramel sauce, stir to incorporate and then taste and add a little more until desired sweetness (I used approx. 1 tbsp).
Pour into desired serving bowl and top with the reserved twix and drizzle a little caramel sauce on top. Store in refrigerator until ready to serve. Serve with vanilla wafers or animal crackers
Notes:
*Should work equally well with snickers