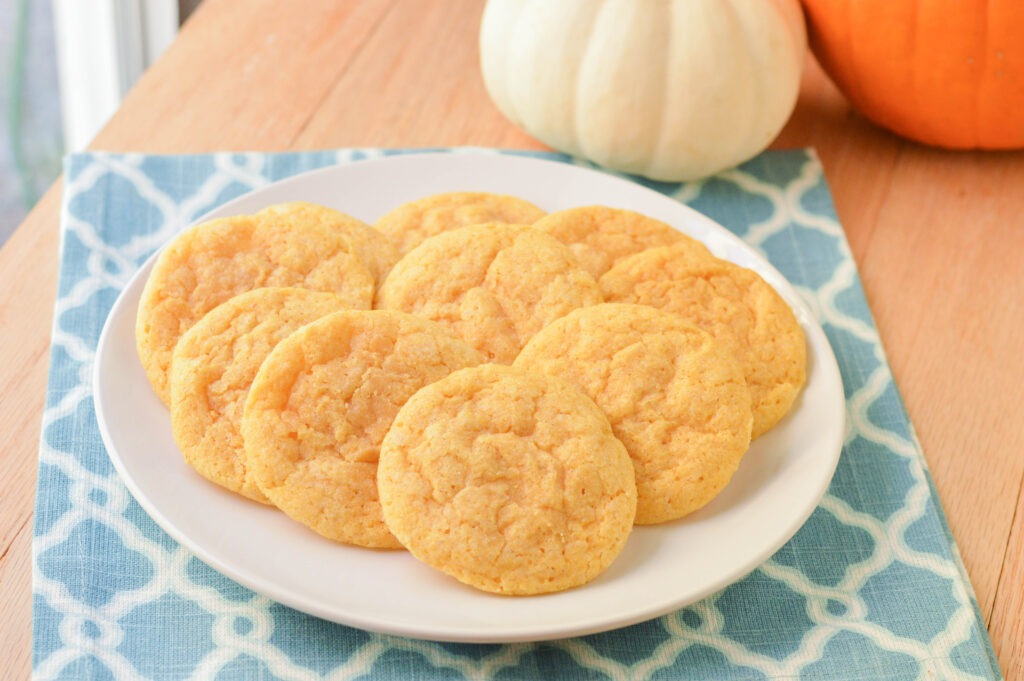 I couldn't let the end of October pass without one more pumpkin recipe. I went a little pumpkin crazy last weekend and made my favorite pumpkin chocolate chip muffins, pumpkin chocolate chips bars & these cookies too. These Pumpkin Sugar Cookies were completely amazing!!! So light and just the right amount of pumpkin & sweetness. Even my husband who isn't a huge pumpkin fan loved them! These would be awesome with icing sandwiched between two of the cookies too, definitely doing that next time I make them! These are definite keepers, in the words of my mother-in-law. I'm already planning to make them again!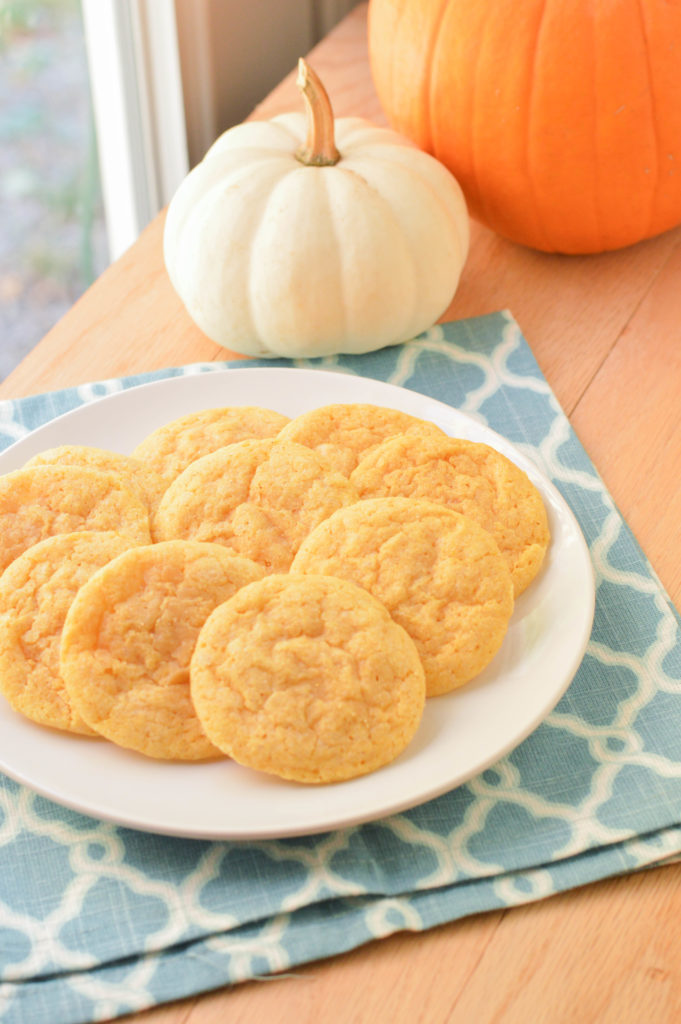 Pumpkin Sugar Cookies
Source: Wine and Glue
Makes approximately 3 Dozen
Ingredients:
2 1/2 cups all purpose flour
1/2 tsp. baking powder
1/2 tsp. salt
1/2 tsp. cinnamon
14 tbsp (1 3/4 stick) unsalted butter, room temperature
1 1/2 cups granulated sugar, plus more for rolling cookies
1 egg yolk
2 tsp. vanilla
1/2 cup pure pumpkin puree
Directions:
In a medium sized bowl, add the flour, baking powder, salt, & cinnamon. Whisk to incorporate and set aside.
In the bowl of a stand mixer, add butter & sugar and beat on medium speed until smooth & fluffy. Add in egg yolk , then vanilla, then pumpkin, mixing in between each addition until incorporated.
Gradually add in the flour mixture and beat until just incorporated.
Chill dough for at least 20 minutes in the refrigerator. While dough chills, preheat oven to 350 degrees. Cover baking sheet with parchment paper, set aside.
Place approx. 1/4 cup granulated sugar in shallow bowl for rolling (add more as necessary).
Once dough has chilled, roll into 1 inch balls. Roll each ball in the granulated sugar. Place each ball on prepared baking sheet 2 inches apart. Press top of dough ball down slightly, repeat for remaining dough.
Bake for 10 minutes, rotating the baking sheet half way through. Remove from oven and let cookies cool on pan for 2-3 minutes, then transfer to cooling rack & let cool completely. Store in an airtight container.