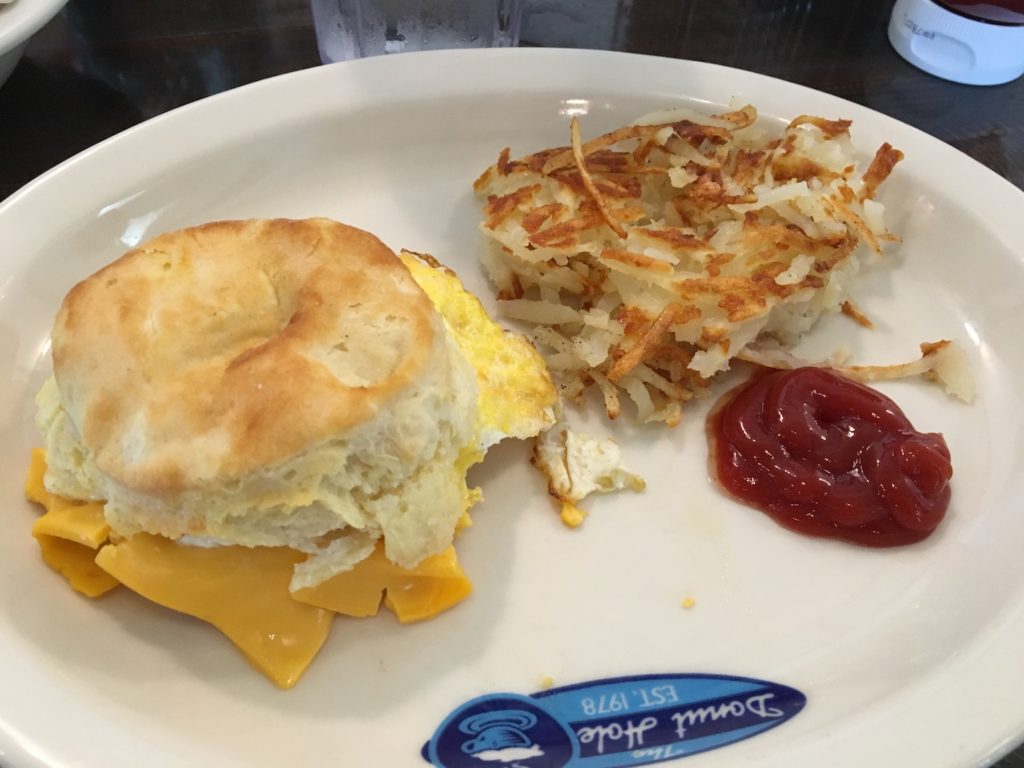 Happy 4th everyone! I've been in vacation recovery mode and birthday celebration mode so not much cooking has been going on in my kitchen but I thought I'd share some of the food we enjoyed on our vacation to Seacrest Beach on 30A in Florida. Our favorite breakfast spot is the Donut Hole and they have great donuts but even better breakfast, the bacon, egg & cheese biscuit is out of this world! Perfect soft & fluffy biscuits. And their pancakes are fabulous too!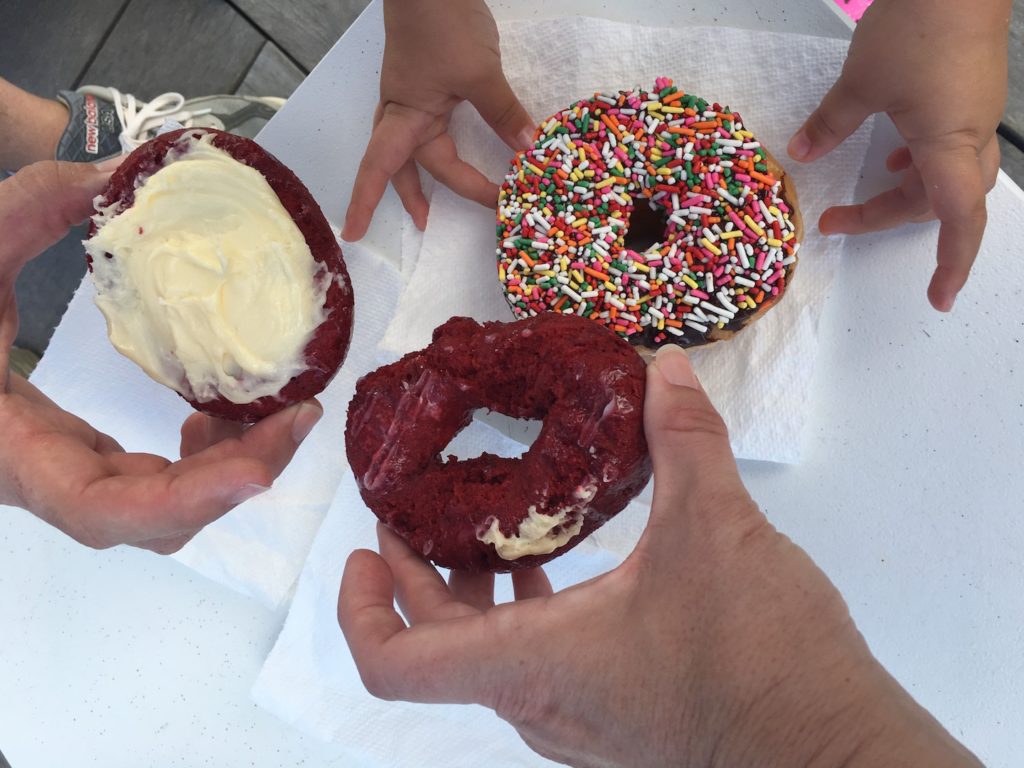 Several mornings we would walk to Charlie's Donut Truck and load up on donuts. These are seriously the best donuts ever and such fun flavors to choose from. Our faves are the red velvet & sour cream. Sophie was obsessed with the chocolate glazed with sprinkles which she would eat only the icing and sprinkles and wipe the donut clean, haha!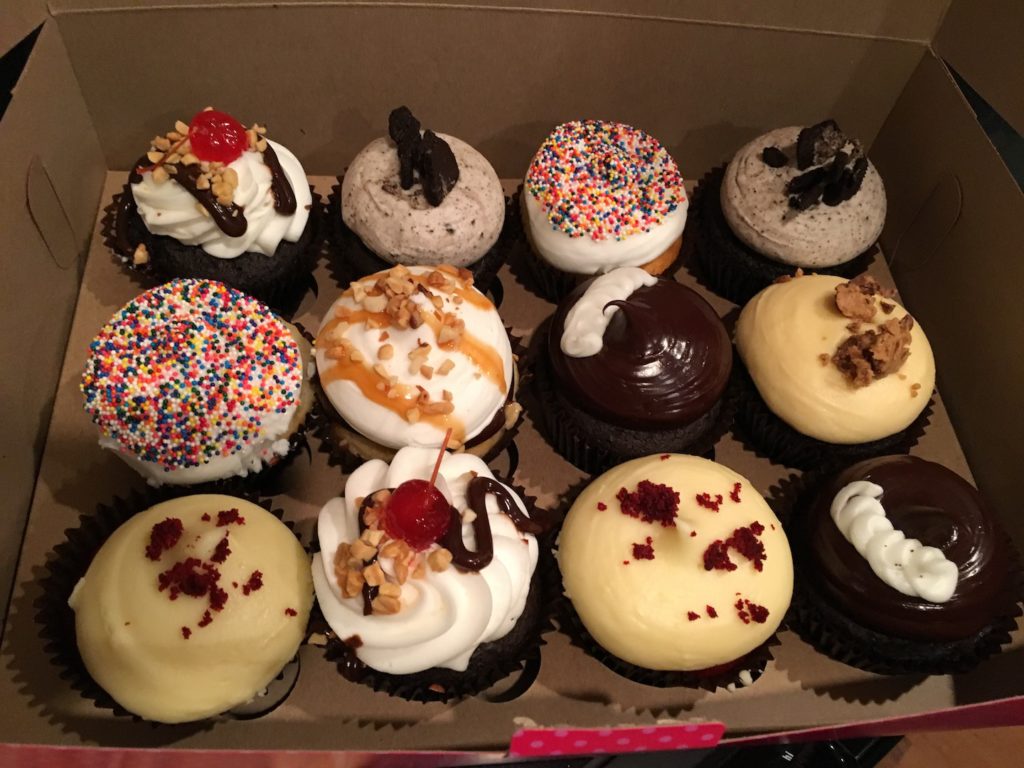 We enjoyed seafood takeout from Bayou Bill's and it was really good. We had the crab stuffed mahi, and it was full of flavor! We also discovered a new cupcake bakery called Smallcakes that had amazing cupcakes that were perfectly moist! I loved the chocolate cream which tasted like the best Hostess cupcake ever! They have multiple locations across the country so see if there's one near you!