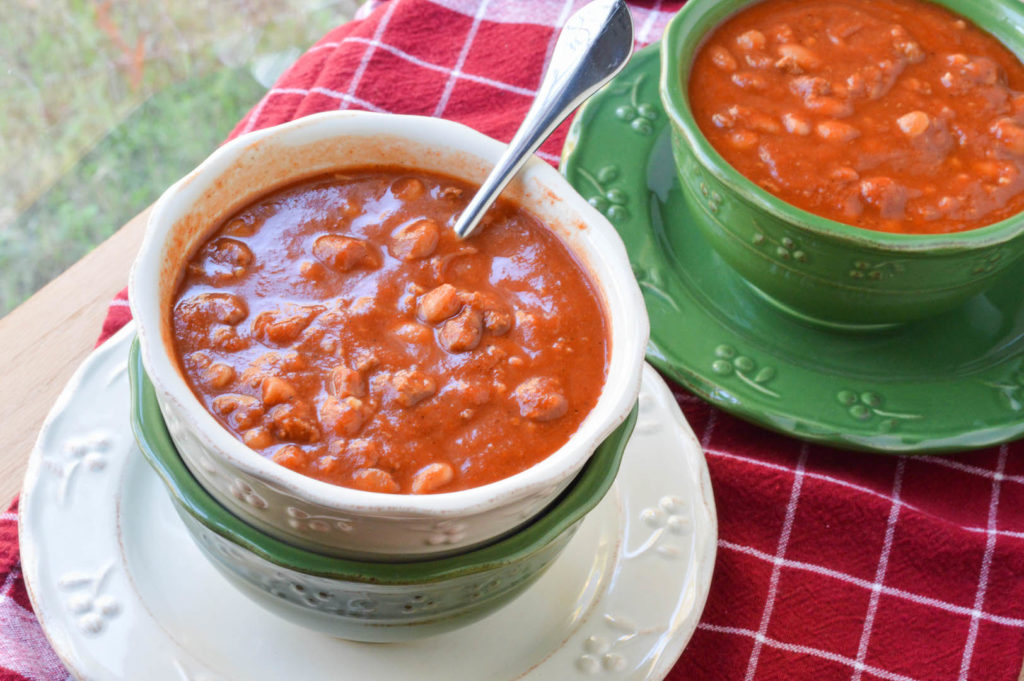 This is a recipe from the archives that desperately needed an update. This Best Ever Game Day Chili is one of my mom's specialties and a staple meal at our house. It has such great robust flavors and is so comforting! Plus you can mix it up by serving a chili bar with lots of toppings: crackers & cheese or Fritos & sour cream, lettuce & tomato. This is great for a busy day or evening since you just brown the onions & meat and throw everything else in to simmer. Friends & family love this chili and always rave over it and I know yours will too!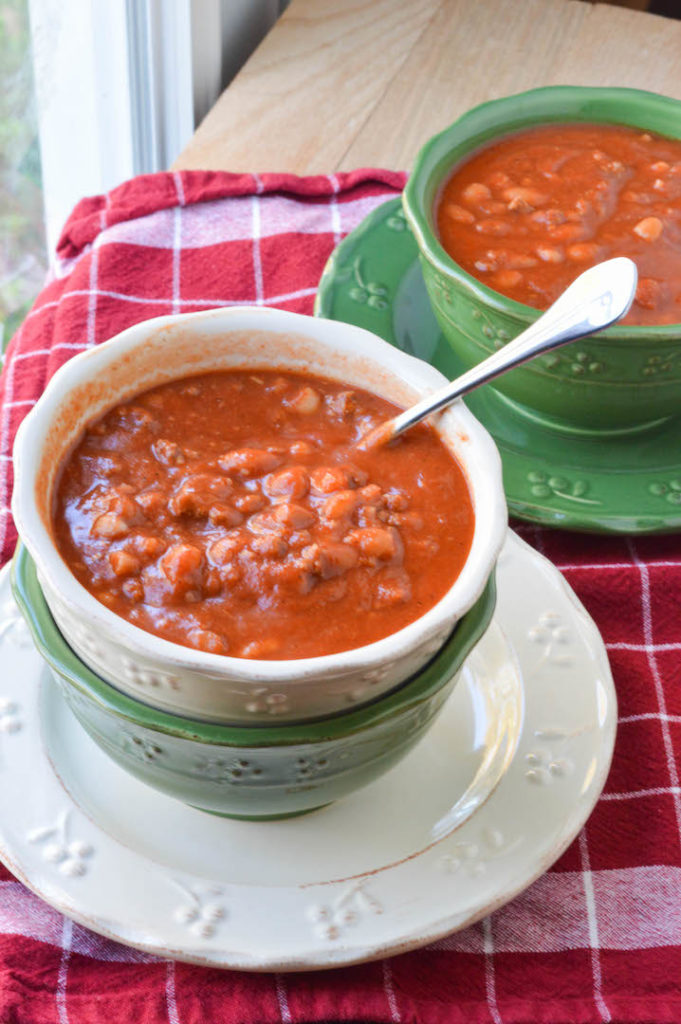 Best Ever Game Day Chili
Ingredients:
1 lb. lean ground turkey (or ground beef)
1 tbsp. olive oil
1 medium onion (diced)
2 cloves garlic (minced)
2 cans Bush's Best pinto beans (drained)
1 can Bush's Best great northern beans (drained & rinsed)
1 can (large-64 oz.) tomato juice
1 can (small) tomato paste
4 tbsp. chili powder
1/2 tsp. garlic powder
pinch kosher salt
1/4 tsp. ground black pepper
Directions:
Heat olive oil in skillet, add onions & minced garlic and saute until soft. Add ground turkey and brown. Drain through a fine mesh strainer so you don't lose any of the onions. Pour turkey mixture into large dutch oven pot, and add all other ingredients. Simmer for one hour and serve with your toppings of choice.