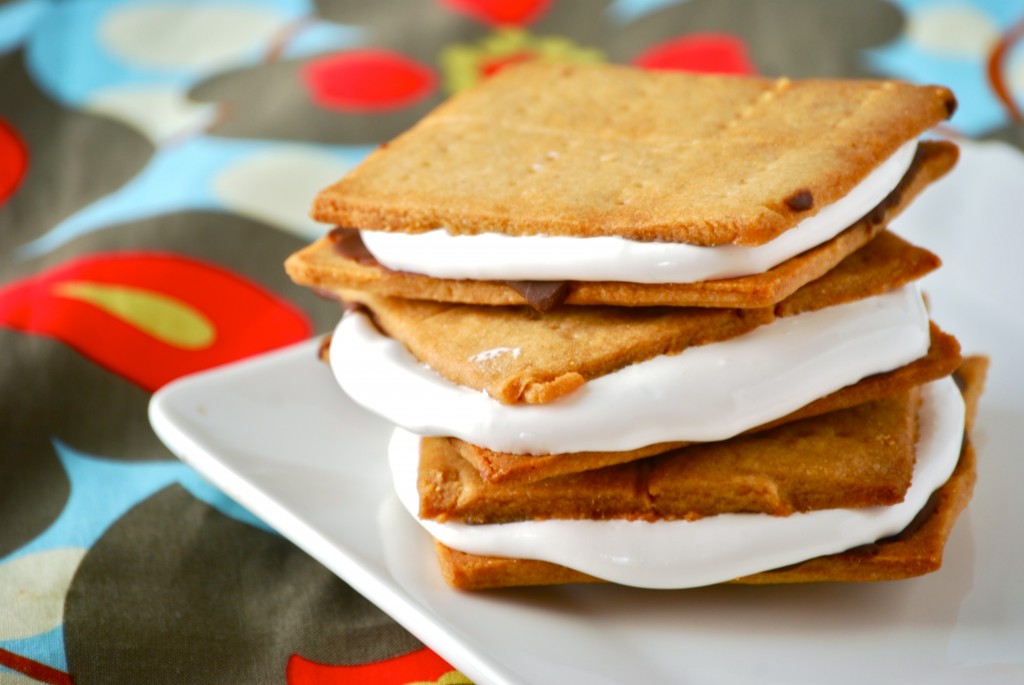 Marshmallow Fluff is heavenly isn't it!? When I was little my mom would make me peanut butter and fluff sandwiches for a special treat and I loved them so.  After I made the homemade graham crackers I got to thinking about s'mores and how it would be fun to just use marshmallow fluff instead of the regular marshmallows and then I thought it would be fun to make my own instead of using store bought.  It's so rewarding to make things at home that you would normally buy at the store.  This turned out just like the store bought kind, only better! It was gooey, sticky, fluffy and the perfect compliment to any graham cracker, peanut butter or sandwich! And it really didn't take too long to make.  I do recommend using a stand mixer to make this because you have to whisk the egg whites for several minutes and the stand mixer makes that a breeze.  This is great in a pinch too in case you ran out of fluff or forgot to get some at the grocery store (I am always forgetting things and am notorious for multiple trips to the store in a day)!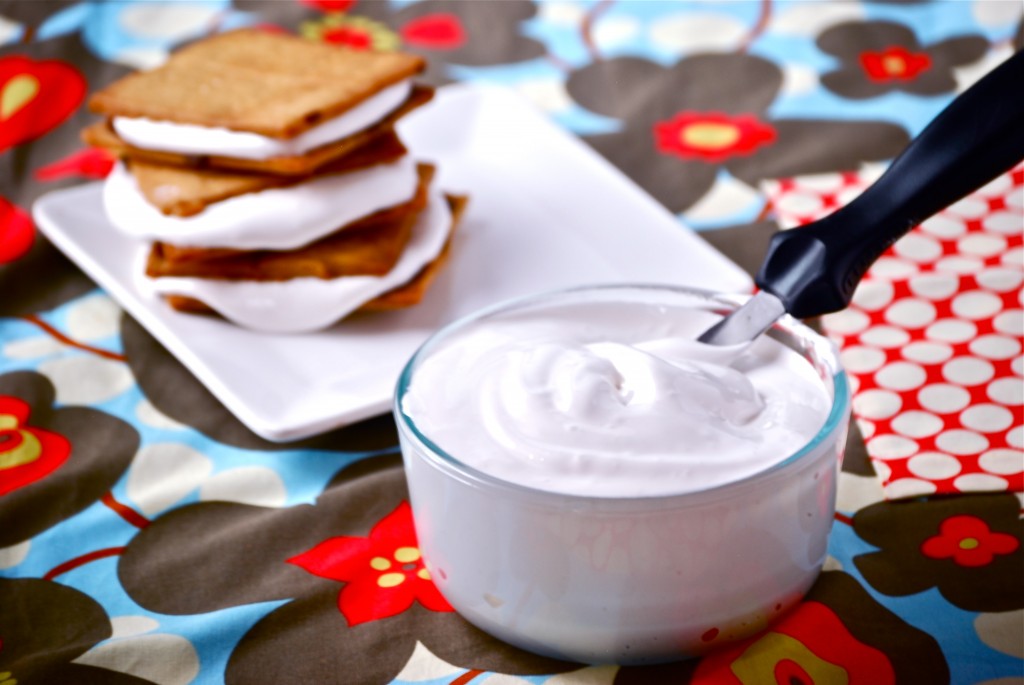 Homemade Marshmallow Fluff
Source: Sweetened with Honey & Hallee the Homemaker
Makes approximately 16 ounces
Ingredients:
2 egg whites, room temperature
1 cup light corn syrup
1/4 tsp. salt
1 cup confectioner's sugar
2 tsp. vanilla extract
Directions:
In the bowl of a stand mixer, using the whisk attachment, whisk together the egg whites, corn syrup & salt on high speed for approximately 5 minutes, until doubled in volume and thick, forming soft peaks.  Reduce speed to low and gradually add in the confectioner's sugar and whisk until fully incorporated.  Add in vanilla and mix until just incorporated.  Remove bowl from stand and using a spatula, lightly stir to make sure all ingredients are fully mixed, taking care not to deflate. Store in an airtight container in the refrigerator for up to two weeks.