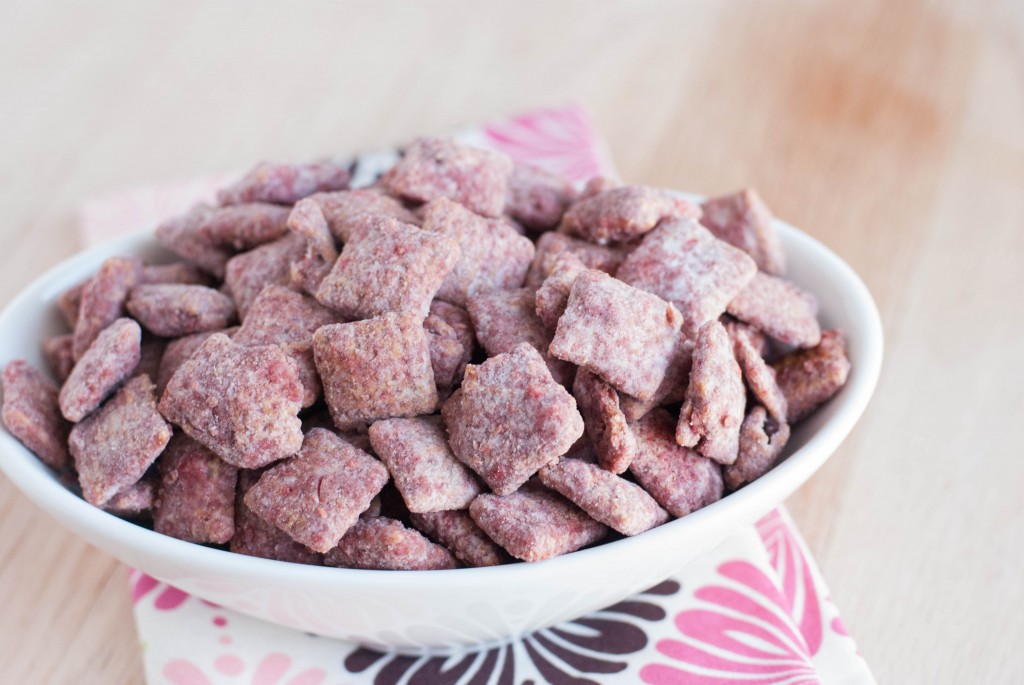 As I mentioned a couple weeks ago, red velvet has been one of my major cravings throughout this pregnancy. Which is nothing unusual because red velvet is normally my favorite cake flavor.  After making the red velvet donuts, I had just a little bit of cake mix left and so I set out to find a recipe to use it up.  Thankfully I had just enough cake mix to make this red velvet chex mix.  This stuff was so addictive! I kept going to the fridge for just a few more handfuls.  You do have to keep it in the fridge, which makes it lose a bit of crispiness, but it's still awesome! Definitely a great treat to have around for a little something sweet!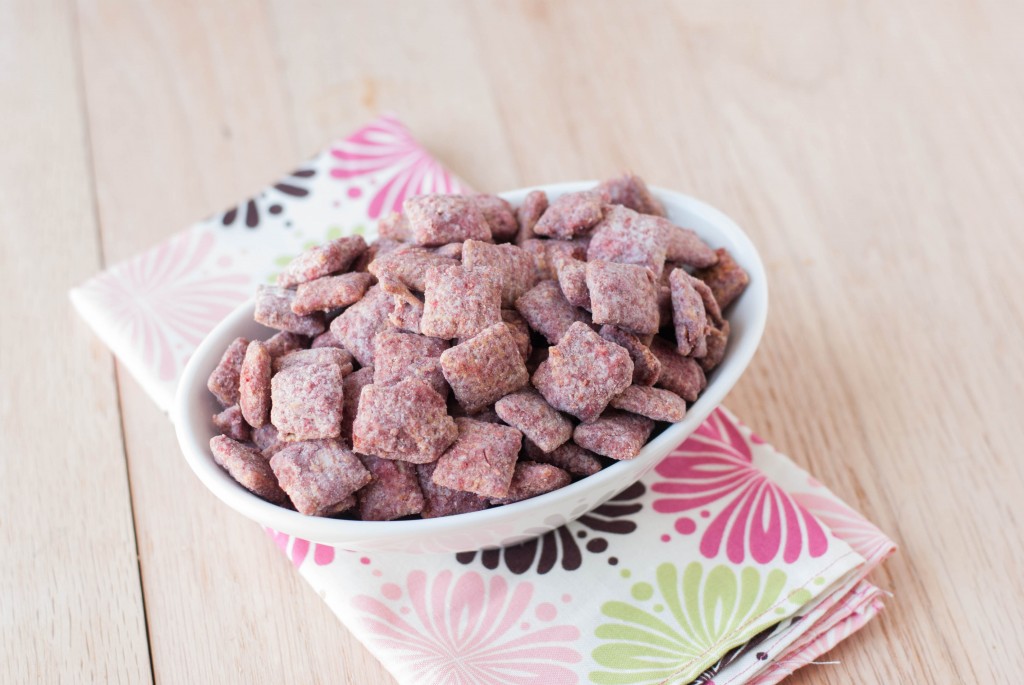 Red Velvet Chex Mix
Source: Your Cup of Cake
Ingredients:
5 cups Corn Chex Cereal
6 oz. almond bark
2 oz. or 1/4 cup semi-sweet chocolate chips
2 tbsp. milk
2 oz. cream cheese, softened
1 cup red velvet cake mix
1/2 cup confectioner's sugar
Directions:
Cover a baking sheet with parchment paper, set aside.
In a large bowl, add chex cereal, set aside.
In a gallon ziploc bag add cake mix and confectioner's sugar.  Seal and shake to combine. Set aside.
In a medium sized bowl, add almond bark and chocolate chips.  Heat in microwave in 20 second increments, stirring in between each time, until melted and smooth.
Once chocolate has melted, add the cream cheese and milk to the chocolate mixture and stir to combine.  Immediately pour chocolate over the chex cereal and gently stir to coat fully.
Transfer chocolate coated chex into the ziploc bag with the confectioner's sugar mixture.  Seal bag and shake well until ceral is fully coated.  If necessary, add a couple more tbsp. confectioner's sugar.
Pour coated cereal out onto the prepared baking sheet and let set until cool.
If cereal doesn't have that red tint you are looking for, bake it in a 350 degree oven for 2 to 3 minutes and that will help the color come out.  Let cool and store in an airtight container in the refrigerator.