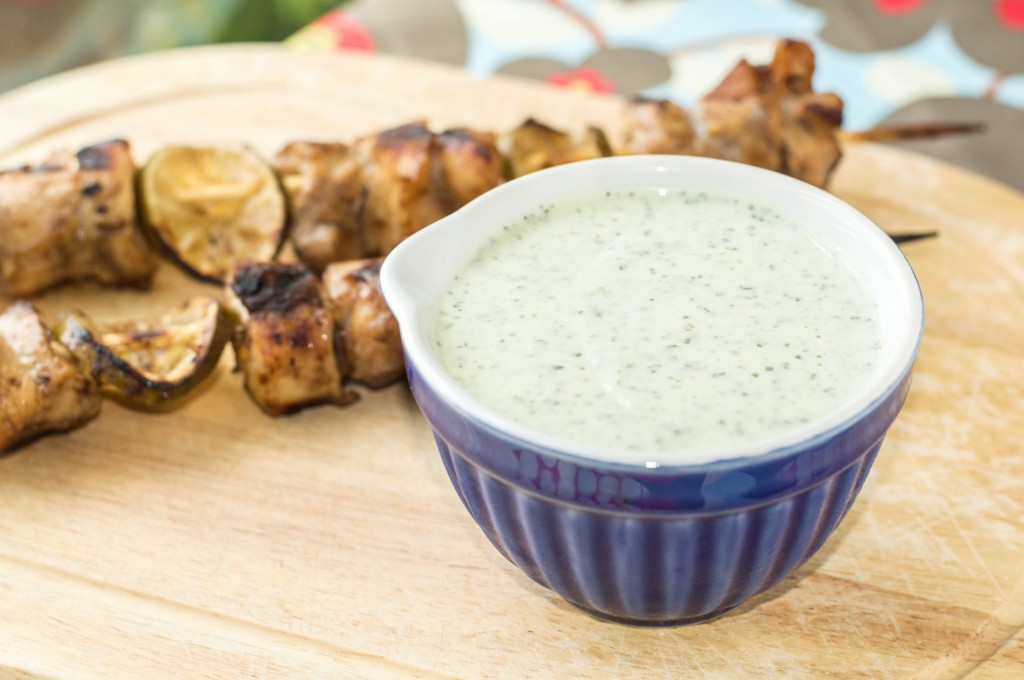 If I visit a city that has a Chuy's Mexican Restaurant I high tail it over there asap! Their food tastes so fresh and you can't beat their tortillas! Upon arrival, they bring you chips, salsa & creamy jalapeno dip. I'd never ventured out and tried the jalapeno dip until the last time I ate there, and I'm so glad I did! This dip is so addictive! You just can't stop eating it! It's got just a hint of spiciness and is so creamy. I knew I had to recreate at home and this recipe tastes just like the restaurant version! So excited to be able to have this at home since the nearest Chuy's is over an hour away. I served this as a dip with the chicken skewers I posted Tuesday and it paired perfectly. It's also amazing with tortilla chips!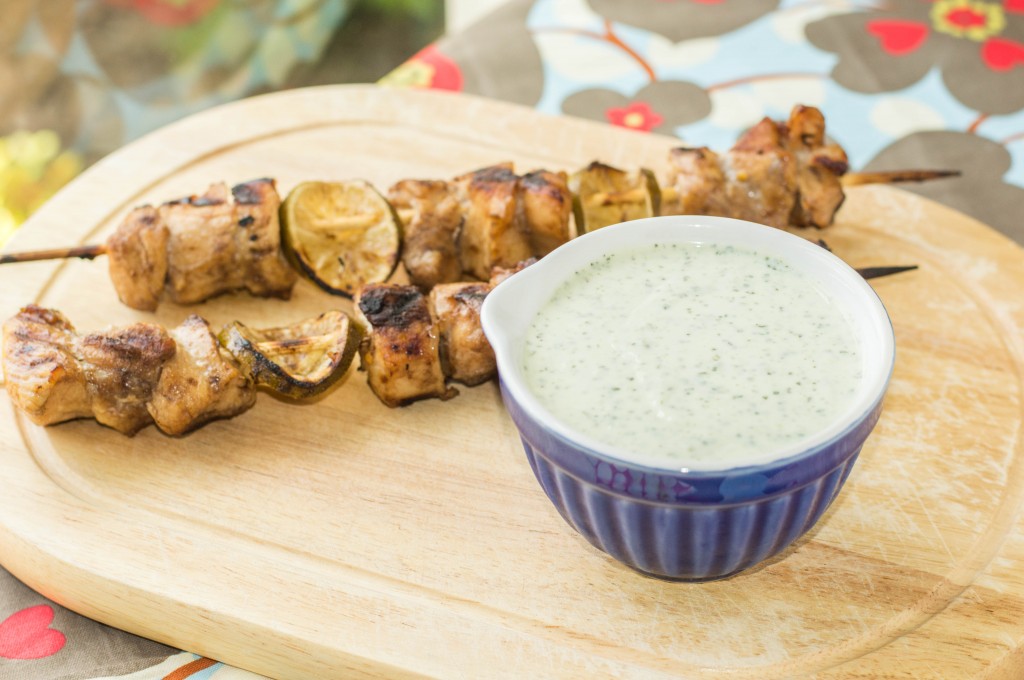 Copycat Chuy's Creamy Jalapeno Dip
Source: Plain Chicken, originally 2 Crafty R's
Ingredients:
2 large jalapenos, seeded and roughly chopped
2 cloves minced garlic
1/3 cup fresh cilantro
16 oz. Light Sour Cream
1 packet (1 oz.) Ranch Dressing Mix
Juice of 1 Lime
2 to 4 tbsp. milk
Directions:
Place seeded & chopped jalapenos, garlic, & cilantro in a blender or food processor. Pulse to chop finely. Add in sour cream, ranch mix & lime juice. Pulse until fully incorporated.  Pour mixture into a medium sized bowl.  Add milk 1 tbsp. at a time until you reach a pourable consistency.  Serve as a dipping sauce for chicken or steak or as a dip with tortilla chips.