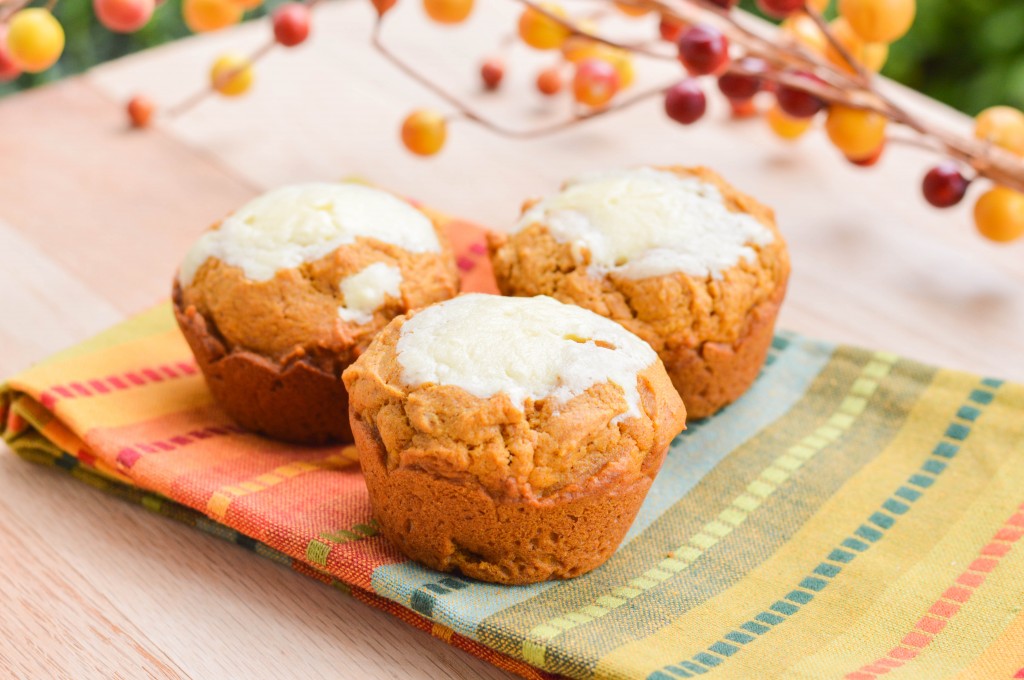 It's pumpkin time! I love pumpkin in anything, especially in breads or muffins. I was searching for a new muffin recipe and came across this one that is supposed to taste even better than the ones served at Starbucks. In full disclosure, I have never had one of the Starbucks ones, but these homemade ones were so moist and Adam said they tasted like fall to him. I love the texture and flavor the cream cheese filling provides. These aren't overly sweet, so if you want a sweeter taste, you may want to up the sugar by 1/4 cup.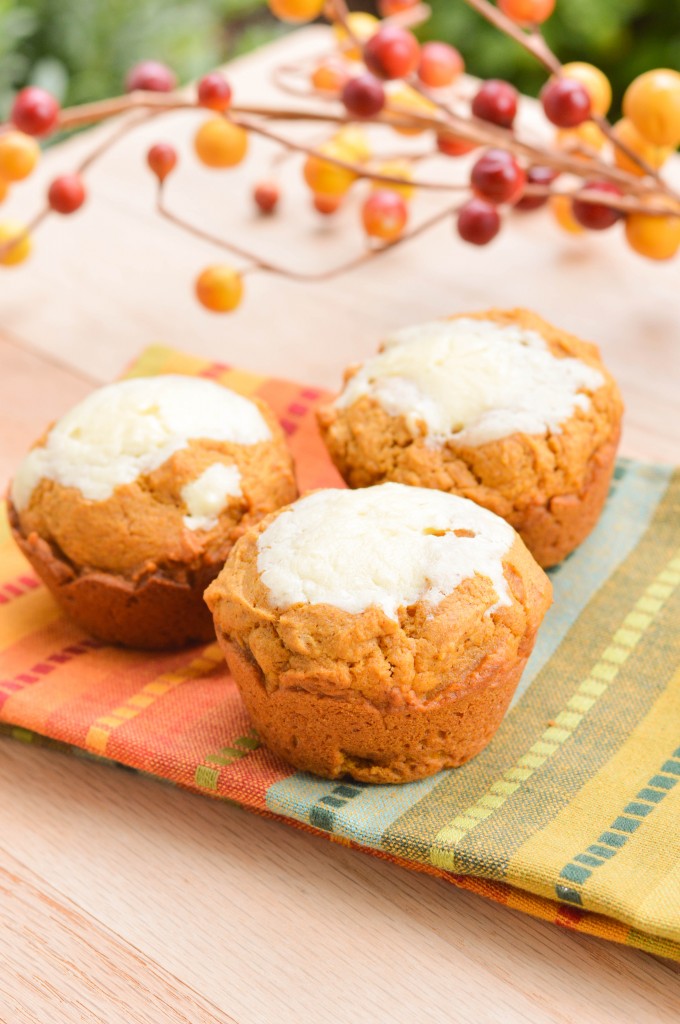 Copycat Pumpkin Cream Cheese Muffins 
Source: Babble
Makes 18 Muffins
Ingredients:
For the muffins:
1 (14 oz.) can pure pumpkin
1 cup sugar
1 cup canola oil
1 large egg
3 cups all purpose flour
1 tbsp. cinnamon
1 tsp. nutmeg
1/4 tsp. pumpkin pie spice
2 tsp. baking powder
1 tsp. baking soda
1/2 tsp. salt
For the Cream Cheese Filling:
6 oz. cream cheese, softened
1/4 cup sugar
1 egg
2 tbsp. all purpose flour
Directions:
Preheat oven to 350 degrees. Grease your muffin tins.
For the muffins:
In a large bowl, add the pumpkin, sugar, oil, & egg. Stir together until incorporated.
In a separate medium sized bowl whisk together the flour, cinnamon, nutmeg, pumpkin pie spice, baking powder, baking soda, & salt.
Add flour mixture to the pumpkin mixture and stir until fully incorporated.
Spoon batter into your prepared muffin tins and fill each 3/4 of the way full.
For the Cream Cheese Filling:
In the bowl of a stand mixer, beat together the cream cheese, sugar, egg, & flour until fully incorporated.
Using the end of a wooden spoon, make a hole in the center of each muffin batter and spoon some of the cream cheese filling into the hole. If desired, sprinkle the tops of the muffins with coarse sugar.
Bake muffins for 23 to 25 minutes until a toothpick inserted comes out clean and the tops spring back. Run a knife around the edge of each muffin and pop out and place on cooling rack.  Cool completely and store in an airtight container.